Pedal Pals: Electra Adventures with Furry Friends
Pedal Pals: Electra Adventures with Furry Friends
Some of the greatest adventures we embark on are accompanied by our two-wheeled ride or with our four-legged companion. However, it's not every day you see those two joining forces for double the fun. Lucky for you, we're here to tell you it's easier than you think.
Take a second to check out our Electra Basil Pet Carrier. It's perfect for any pet under 30 pounds. We say "any pet" because we've seen it all from dogs and rabbits to roosters. Yes, you read that right… cock-a-doodle-doo! This carrier features MIK compatibility which makes it easy to attach and remove from your bike. Not sure if your bike is MIK ready? Click here to learn more about this awesome functionality.
Of course, that's not where the pet-friendly accessories stop. For the dog lovers out there, we've got the Frenchie Domed Ringer Bell and the Shiba Twister Bell. Listen up, cat lovers, and feast your eyes on the Cool Cat Domed Ringer Bell (and helmet and mirror!) and Lucky Cat Domed Ringer Bell. Some of us may have even smaller pets, like the cute but not so cuddly hedgehog you'll find on the Hedgey Domed Ringer Bell. We even have one for fish lovers with the Betta Domed Ringer Bell.
There's already a full crew of Electra fans on two and four legs that show up for adventure time. For your viewing pleasure, we've gathered a few of our favorite duos out there. Cats and dogs in baskets, guinea pigs supervising bike tune-ups… You'll just have to take a peek for yourself…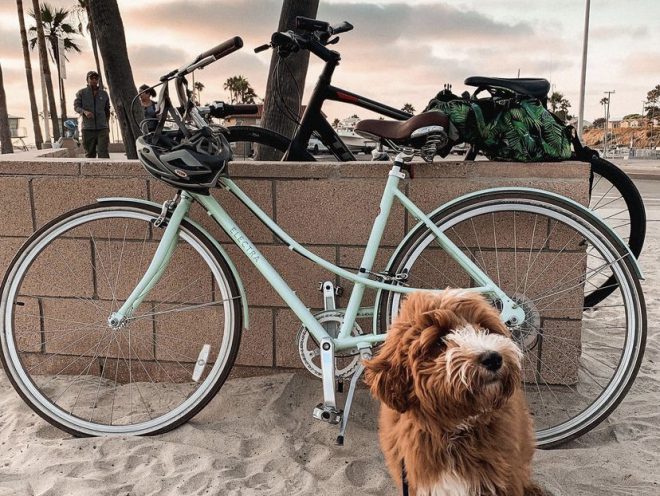 Pet: Dog
Name: Roo
What's better than a dog, a bike, and a beach? A dog with a bike at the beach! This good doodle named Roo is learning a new hobby that takes him down to sand: cycling! Peep him here striking a pose with his Loft 7i Step-Thru Blizzard Blue.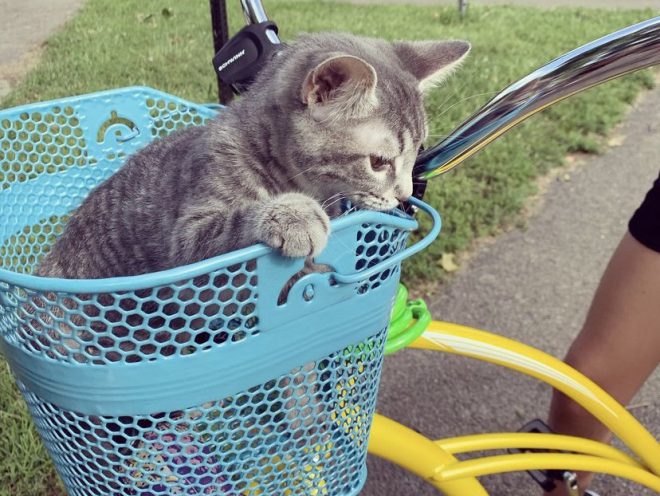 Pet: Cat
Name: Electra
This adorable stray kitten was found stuck in a tree next to a bike trail. Her rescuers immediately hit pause on their bike ride to save her. Not all heroes wear capes, ladies and gents. Bottom line, it was love at first sight and the rest was history. It was only fitting to name her Electra. The picture above features Electra the day she was brought home on a Cruiser 1 Step-Thru in Sun Yellow.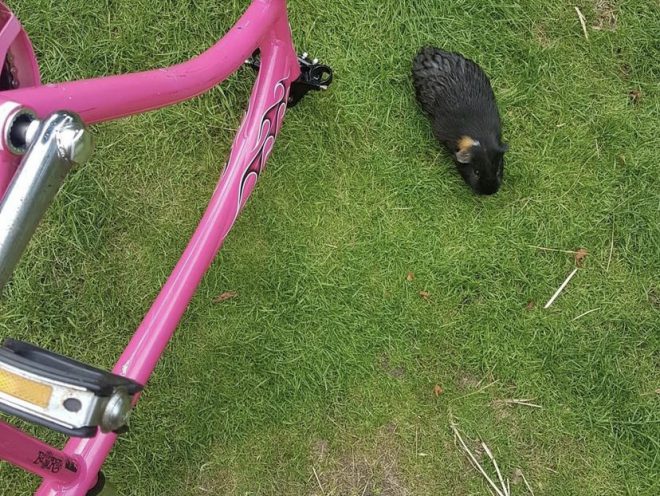 Pet: Guinea Pig
Name: Rupert
Everyone needs a little help sometimes. That's why this bike owner employs his guinea pig, Rupert. Well, maybe he mostly stands by and supervises as his pops fixes up his Electra Ratfink, but it's adorable regardless.
We love to see your adventures on your bikes especially with your pets. Here are more that we just can't stop loving. If you're feeling inspired, make sure to share and tag us in your future adventures with your Electra bike and your pedal pals.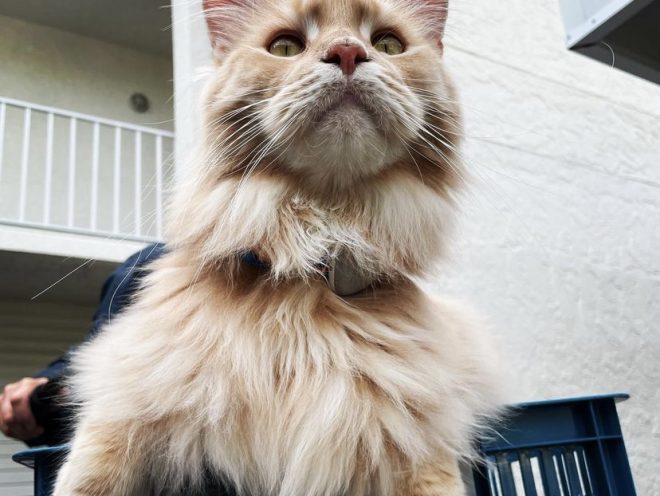 @fisherthemainecoon https://www.instagram.com/p/CMraaZOpSCG/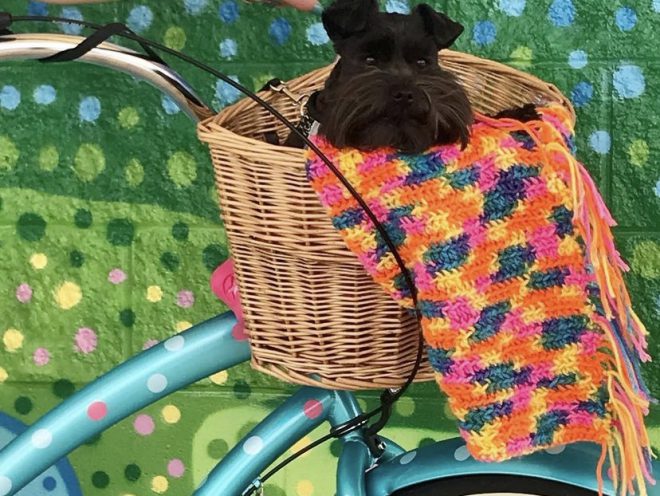 @fashionthrifter2018 https://www.instagram.com/p/CNTput-FARG/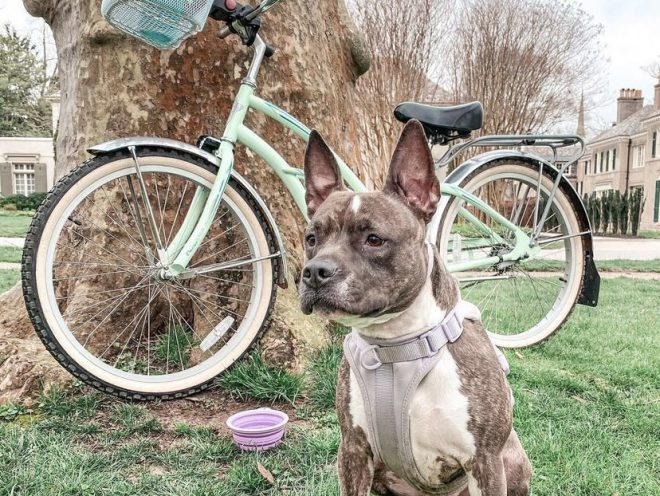 @pittiesandakitty https://www.instagram.com/p/CNQr42GpmLP/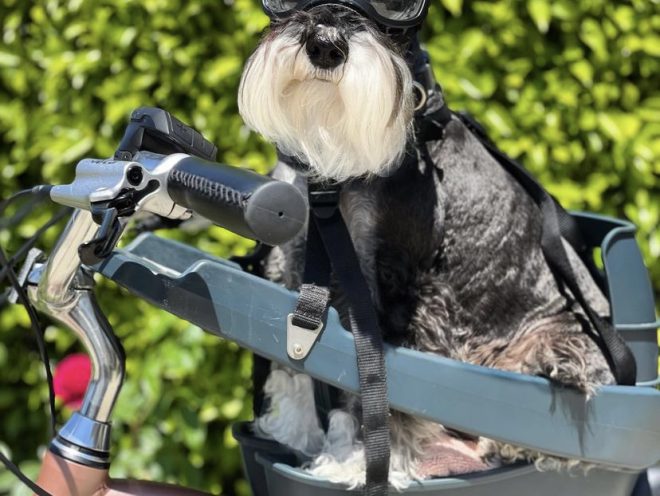 @simonsaysschnauzer https://www.instagram.com/p/CMflLs2rRHO/