Over the past couple of years, we've seen the revival of a trend that we all know and love. Most notable from the 60's and 70's, tie dye has officially made its comeback. From DIY lounge outfits to the runway, it's taken the world by storm. As it turns out, this pattern pre-dates the disco era and was a common part of ancient Japanese culture. This tradition was the inspiration behind one of our latest Artist Series Go! e-bikes,
Shibori Go!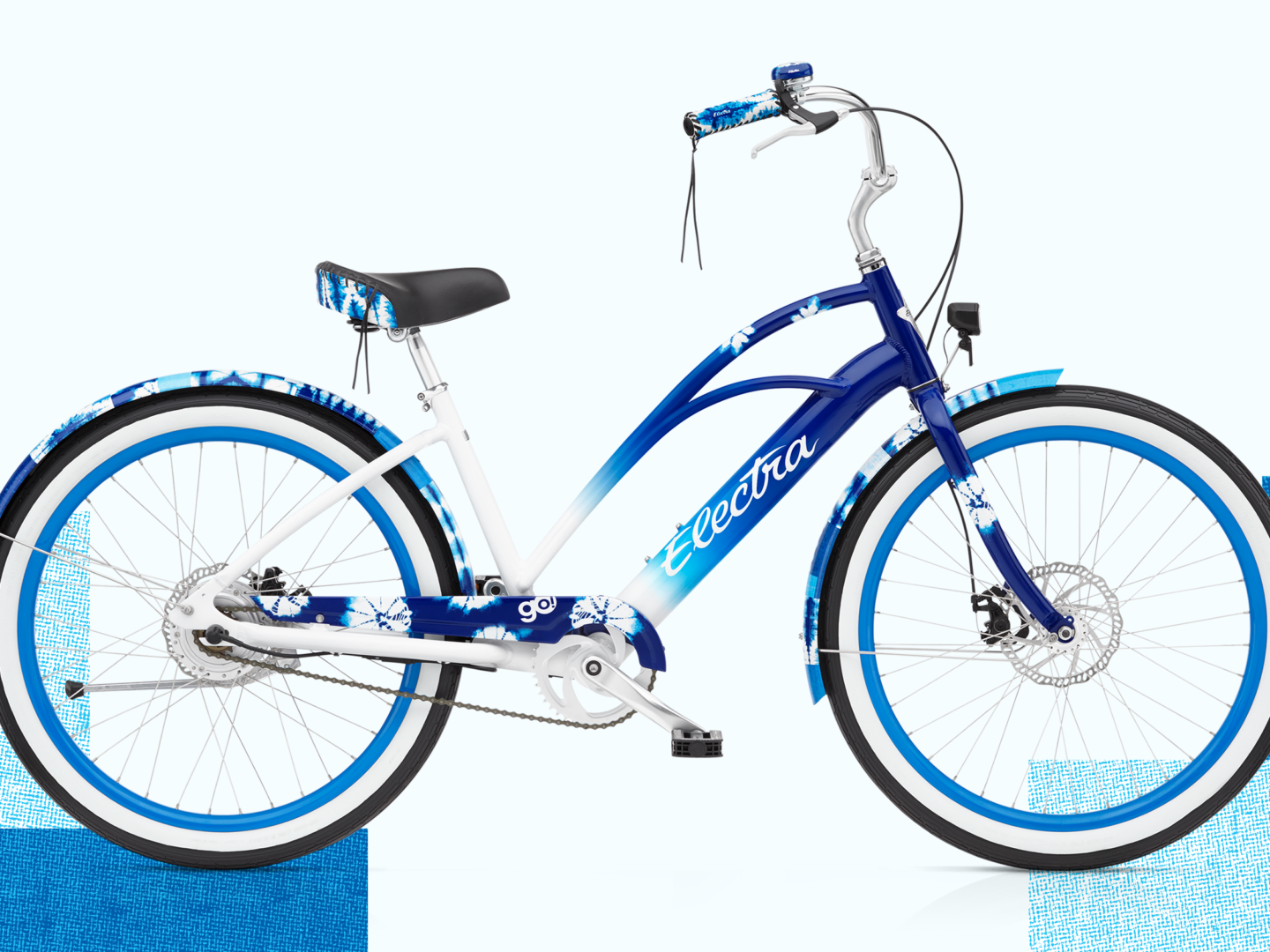 Shibori Go!
The process known as Shibori dates back to the 8th century, and it's a form of indigo pigment dying where fabric is bunched or stitched together to create intricate patterns. In fact, the Shibori patterns used throughout the bike are scanned prints of dyed fabric created by one of our own designers. This addition to our Artist Series truly is a rolling work of art. Patchwork patterns and elements can be found on many elements of the bike.
Think customised mudguards, saddle, grips and matching bell. The design is complimented by a lovely white-to-indigo fade on the frame making this one fun, stylish ride.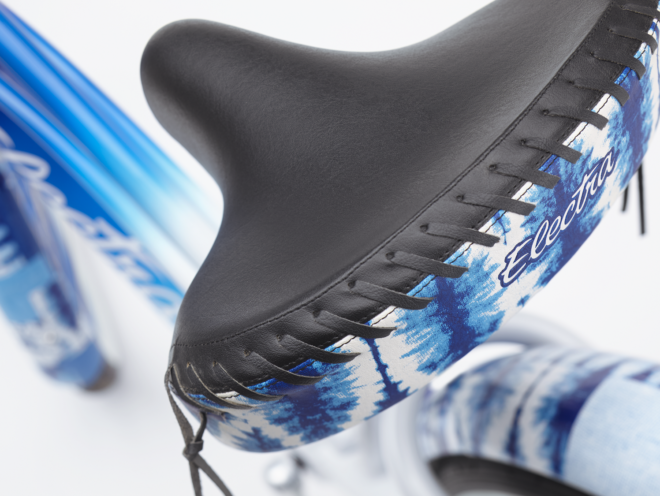 Shibori Go! Custom Saddle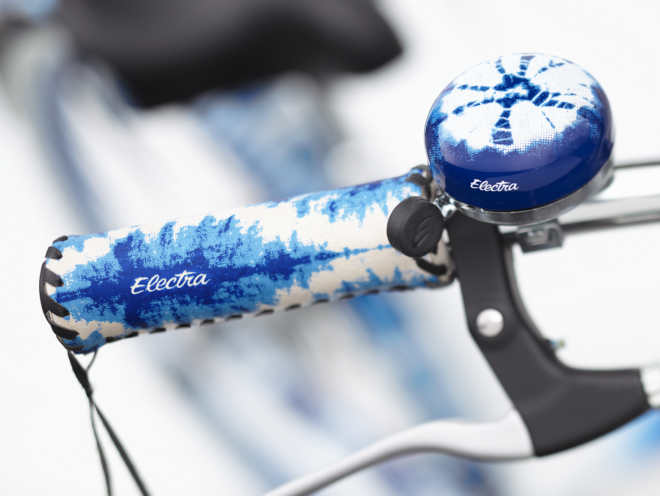 Shibori Go! Custom Bell and Grips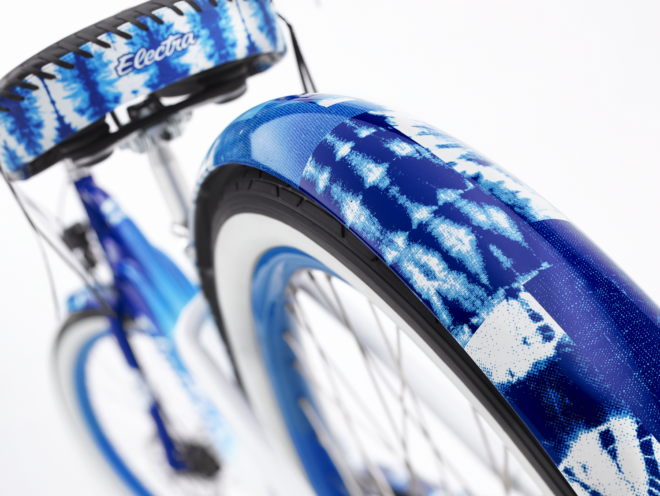 Shibori Go! Chainguard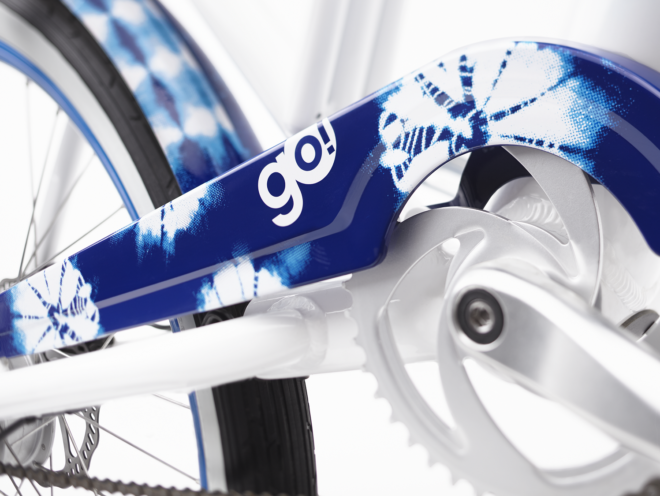 Shibori Go!
Don't be fooled by its beauty, this ride comes with the power of an e-bike. The Shibori Go! features a rear hub motor and fully integrated battery. Even as a single speed, the Electra e-bike system tackles hills with ease and provides pedal-assisted support for up to 60 kilometres.
Electra is making it easier than ever to stay on top of this trend.
Fancy an electric cruiser, but the Shibori Go! is a bit too much for you? Read more about the Cruiser Go! in this article.
Are you thinking about upgrading your ride? Have a look at our website for all Artist Series e-bikes or head to your local Electra dealer.