#Newbikeday with the Townie Go! 5i EQ
2023 marks 20 years of the
Townie
bringing fun
to every corner
of
the world.
The Townie family has grown
from a
stylish "acoustic
"
bike
to a
powerful and diverse e-bike collection.
Take
,
for instance
,
the
Townie
Go! 5i EQ
with its Bosch motor, integrated lights, and color
-
matched
fenders
:
it
is sure to put a smile on
anyone's
face
.
For the 2023 riding season, we have added 4 new colors to the Townie Go!
5i
line;
Apricot, Matte Teal,
Meteorite
,
and
Prismatic
.
Also, you will be blown away with the newest addition to the Artist Series collection, Northern Lights.
Lets dive into the colors a little deeper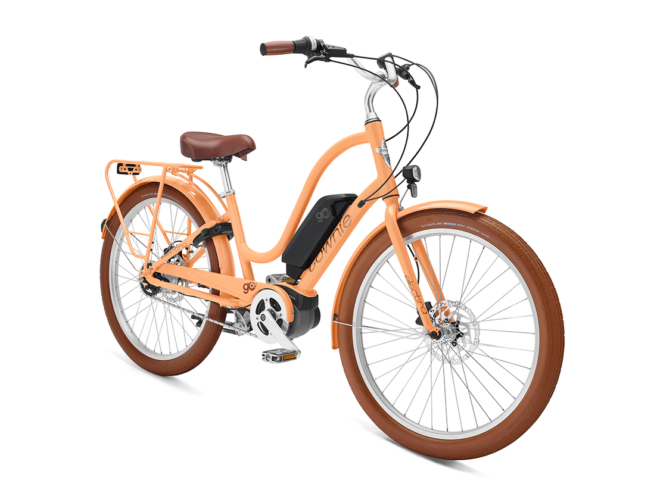 Apricot
No, you can't eat it; sorry. However, you can enjoy the soft and subtle orange color as you ride to the store to get one.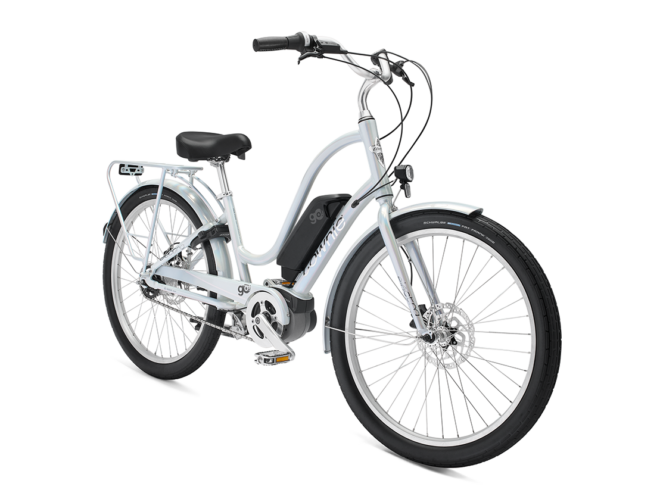 Prismatic
Just like a light prism, when you look at the gloss silver coating of this Townie Go! 5i EQ, you will unearth a wealth of colors. Subtle, yet gorgeous.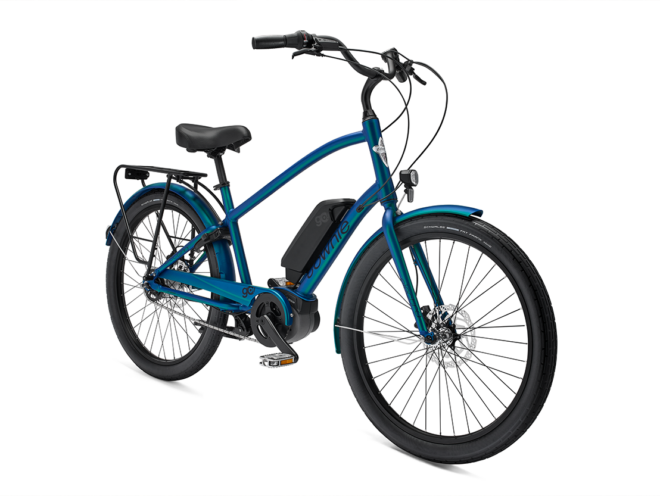 Matte Teal
Sometimes a color can't be put into a box. Is it blue? Or is it green? Either could be fitting, but Teal was the most obvious choice. We'll let you make the final ruling.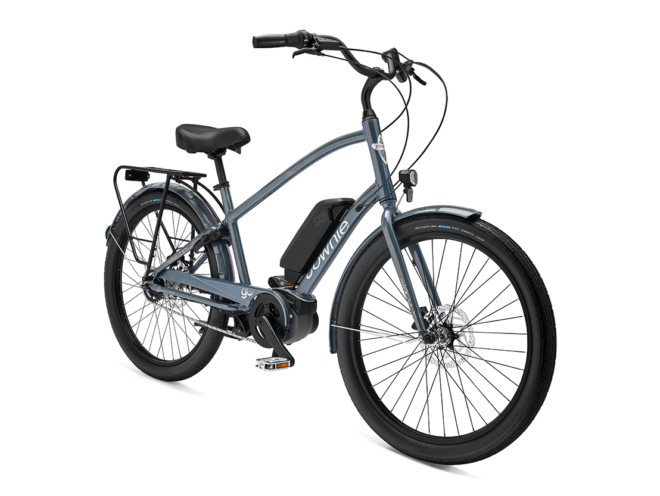 Meteorite
All Electra's are "out of this world," but the grainy metallic of this color will have you mesmerized when it's out rolling in the sunshine.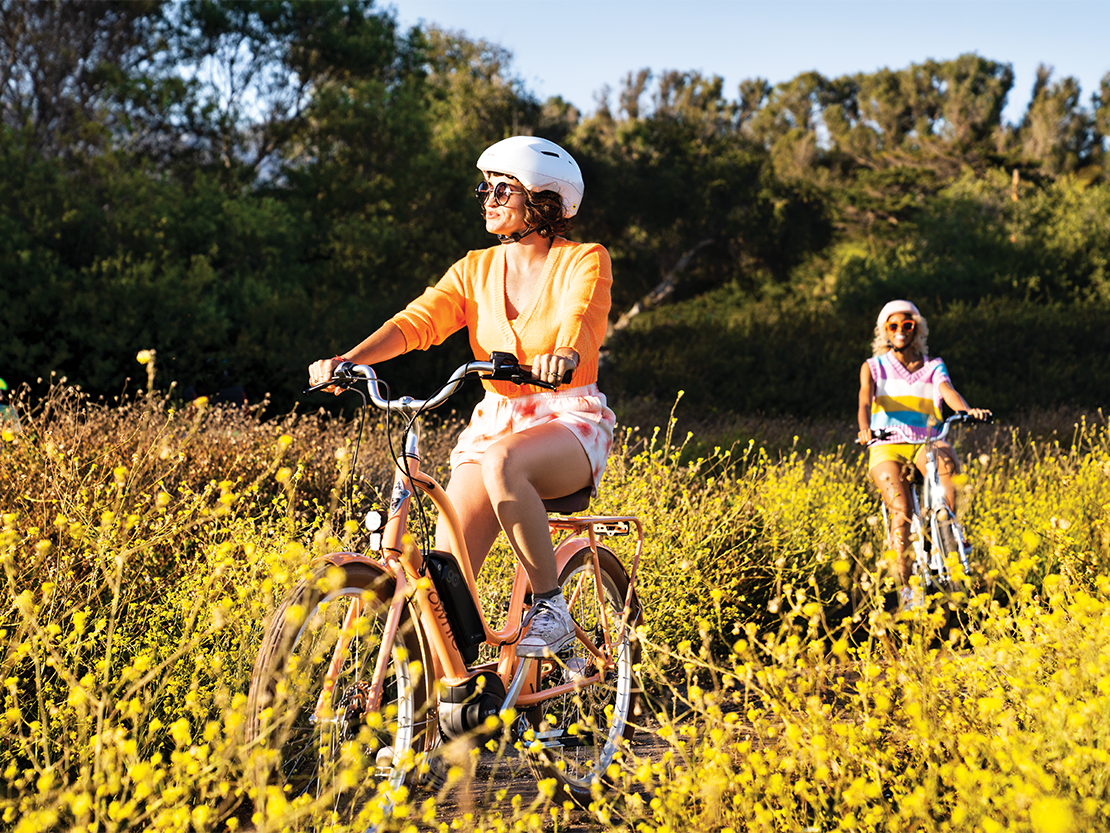 Northern Lights 
Inspired by the dancing waves of the Aurora Borealis, the latest addition to the Artist Series Collection will transport you to the farthest reaches of the tundra. This e-bike   features a dynamic frame color that fades from rich Matte Metallic Purple to Teal with a surprise glow of greenish blue in the center. The fenders and chainguard –spotlight illustrations of silhouetted trees and snowcapped mountains. Combined with a custom bell, grips, and saddle, this unique masterpiece will surprise and delight you and anyone around town.  
1/3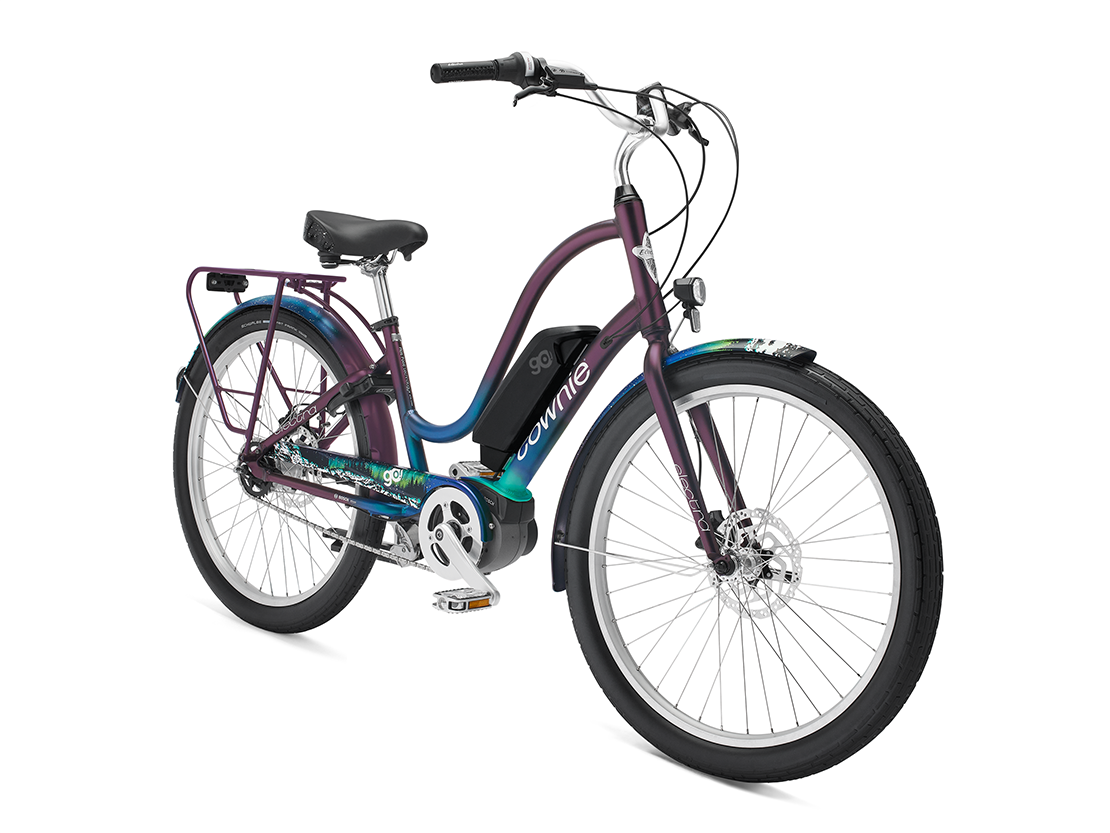 2/3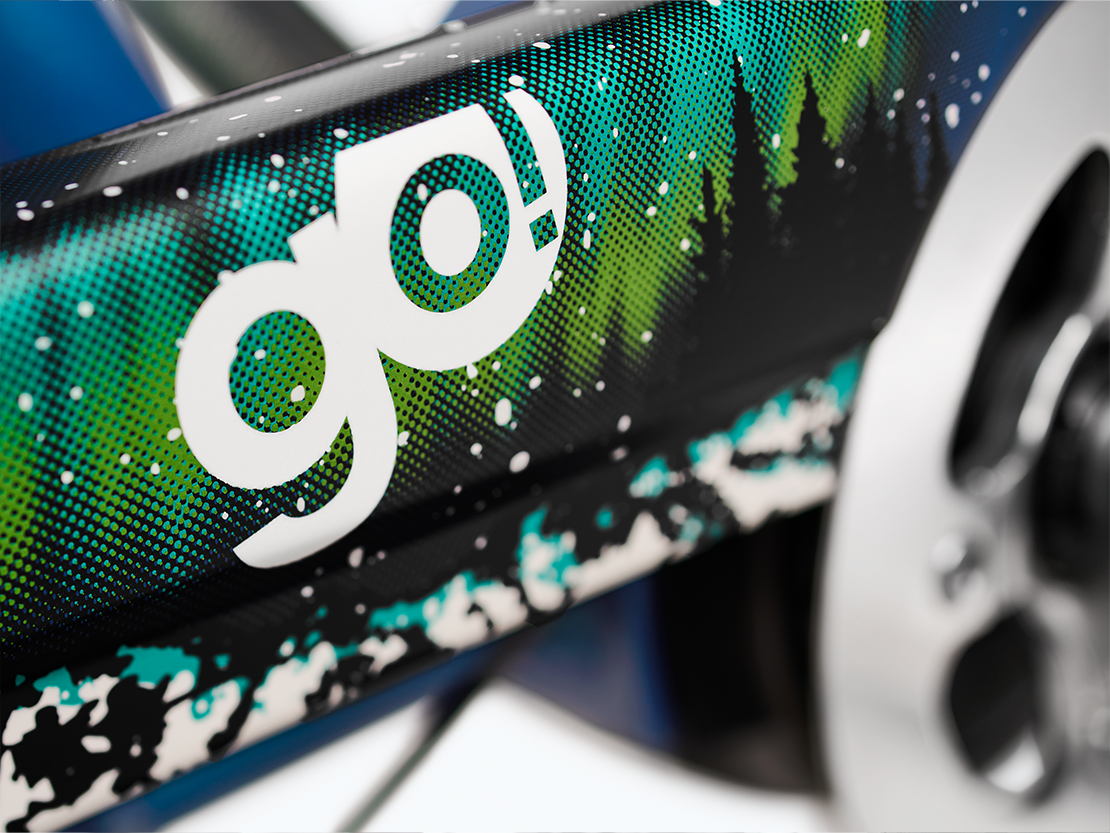 3/3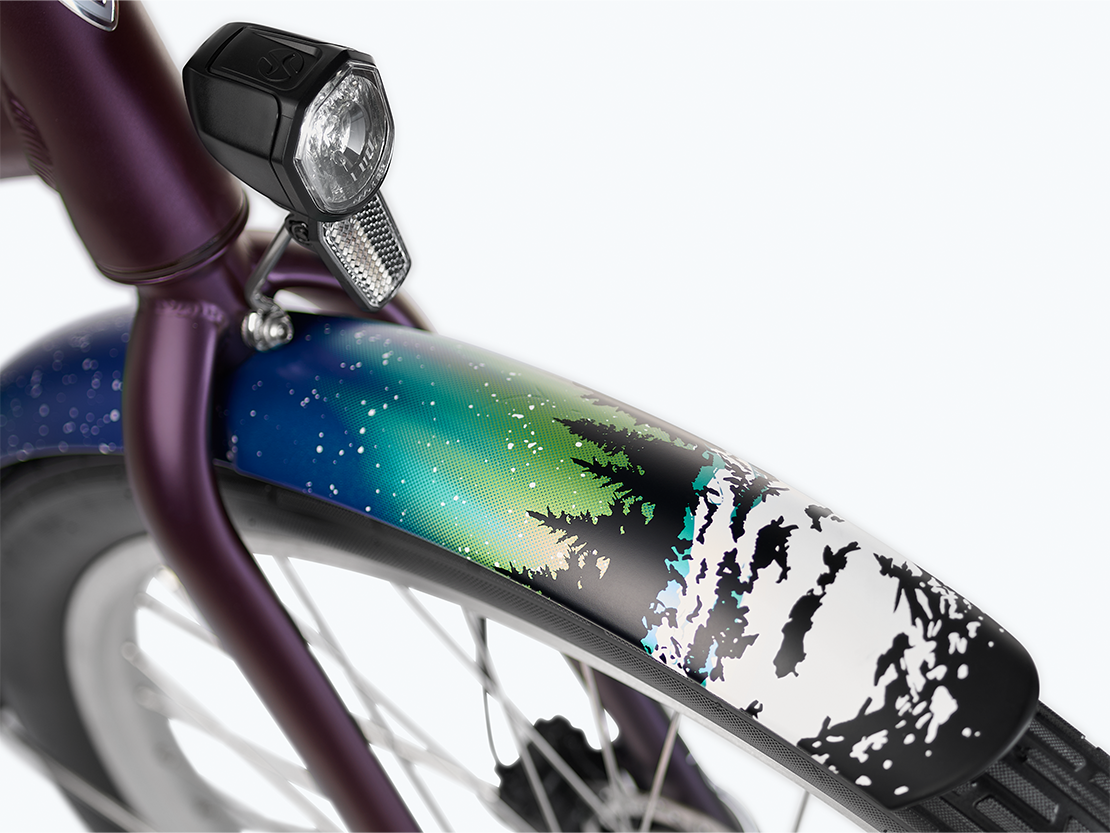 If you want to check out the new line of Townie Go! 5i EQ colors, head on down to your local Electra dealer and see the rich colors yourself.