All Blog Posts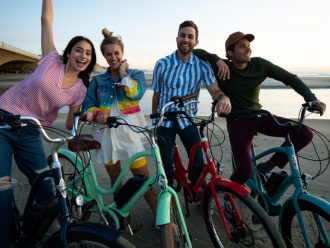 Give Thanks to Your Two-Wheeled Ride
There's no doubt that the MVP of the Year award goes to our two-wheeled BFFs. Our bikes, old or new, have been by our side and encouraged us to get out and stay active during this whirlwind of a year. Whether it's a few laps around the hood, or a ride to the outskirts of town, they've become an escape and a reason to smile from coast to coast. So, in the spirit of giving, it's time we say, "thank you" to our bikes.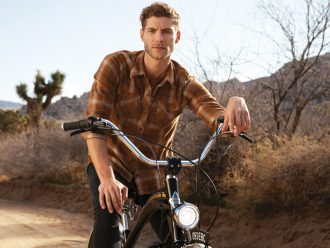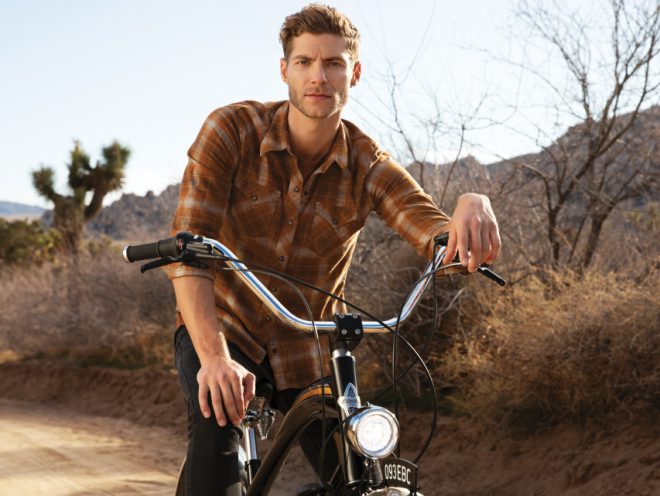 Upping the Ante with Attitude Go!
From the Rat Fink to EBC '93, Attitude Cruisers have been a huge part of Electra's heritage since the early 2000's. The attention to detail and straight up badassery have made them fan favorites around the world. We all know that times are changing, and now more than ever, we see new trends arise. In case you've been living under a rock, electric bikes are absolutely blowing up and have quickly become the new fan favorite. Here at Electra, we've been taking notes and are excited to introduce our Attitude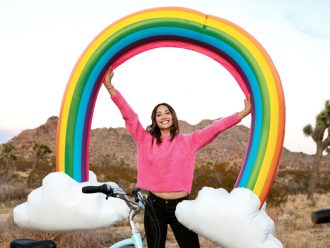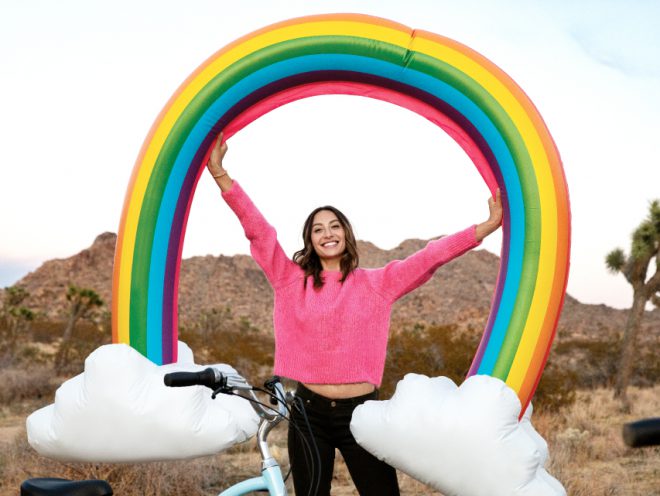 Trend Alert! Lisa Frank and Electra Style Collide
There's no better place to look for style inspiration than a trip down memory lane. Nowadays, it seems like throwbacks are always on trend. While gauchos and mullets might be a bit too much of a throwback, we're excited about a style and craft icon from elementary school.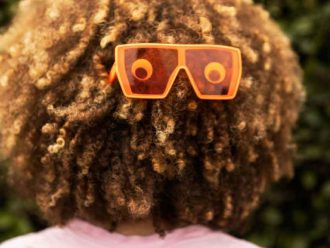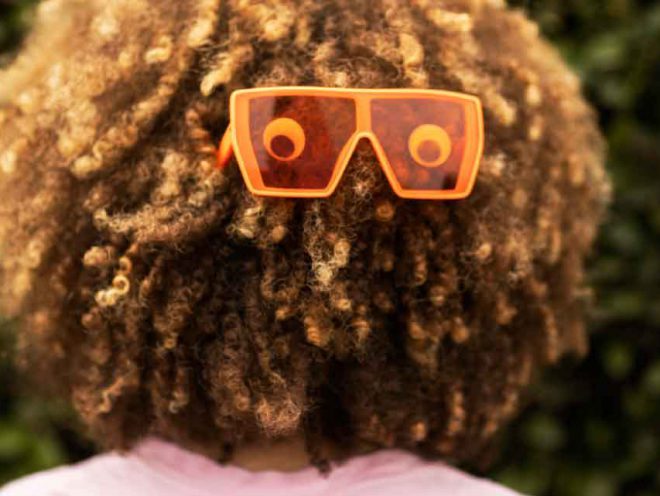 Halloween Remix ft. Electra
This year, trick-or-treating is going to be… well… tricky, or even worse, cancelled. Electra is here to say that the Halloween show must go on! We have a few ideas up our sleeve on how to make this year's spooky holiday just as great as years past. Pull those decorations out of storage, get your costume ideas flowing and get ready to celebrate Halloween: the Electra Remix.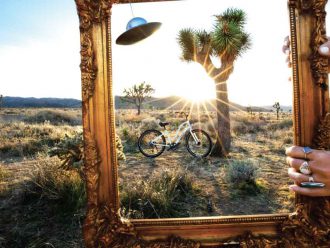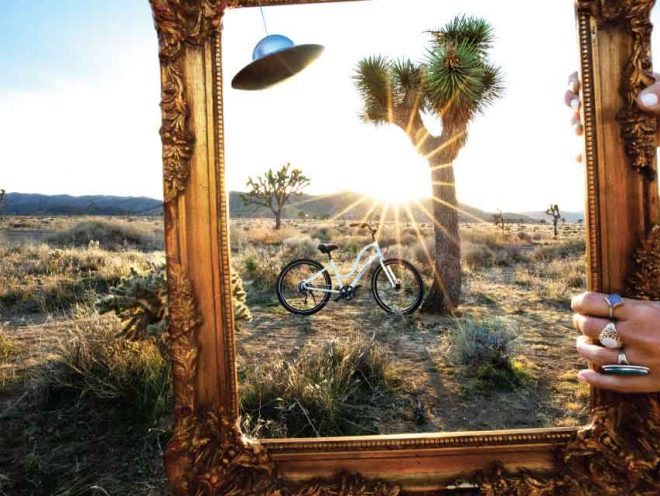 Townie Path 9D: New colors in the house!
The awesome Townie Path 9D and Townie Path 9D EQ joined our lineup last year and is the perfect bike for any adventurer. Complete with our Flat Foot Technology® you know and love, this bike is built to tackle more adventurous rides thanks to a few upgraded features.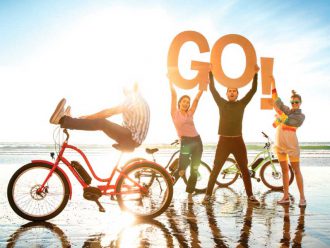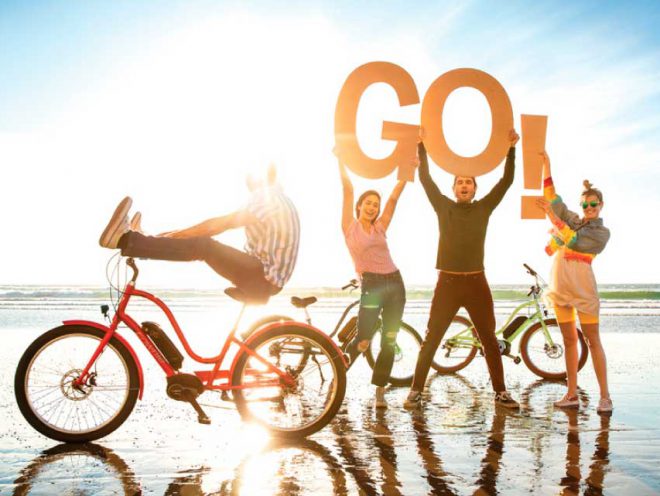 Upgraded and Ready to Ride: Townie Go! 8D EQ
Everyone loves a little something extra — it's why we add sprinkles to ice cream and guacamole to our burrito. It's also why our Townie® Go! 8D now comes standard as an EQ model.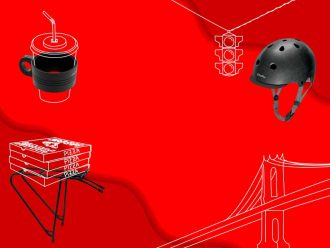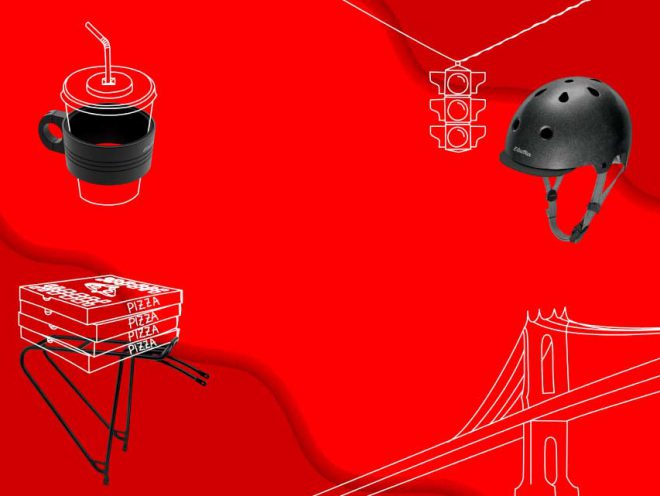 Mix. Match. Make it your own with Electra accessories.
There's one thing we know for certain. No two Electra fans are the same. That's why we've worked hard to make sure your bike can fit into your lifestyle no matter what you're into.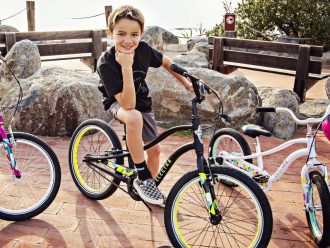 Back to School Electra Style
Summer is coming to an end (whomp), school is officially back in session (whomp whomp), and there's no doubt that this year looks different than years past (triple whomp). You and the kiddos are probably cooped up in the house as virtual learning makes its formal debut. Fear not because Electra is here to save the day… and recess! While jungle gyms, four square and dodgeball are not so socially distant, a ride on two-wheels certainly can be. We're excited to introduce a few new colors to our Kids' Bike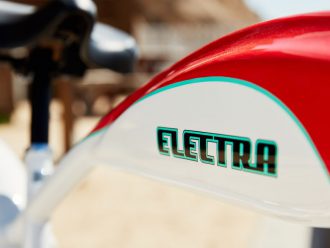 Enjoy a three day weekend on your two-wheeled ride.
Is there better way to enjoy a three day weekend than with friends and family on your Electra bike? The verdict is in, and we are all on the same page. Nope. There's nothing better. With Labor Day right around the corner, we've assembled some insider knowledge on how to take advantage of your three day weekend on a two-wheeled ride. Read on for the full scoop.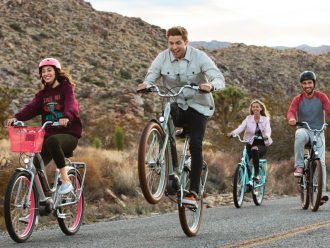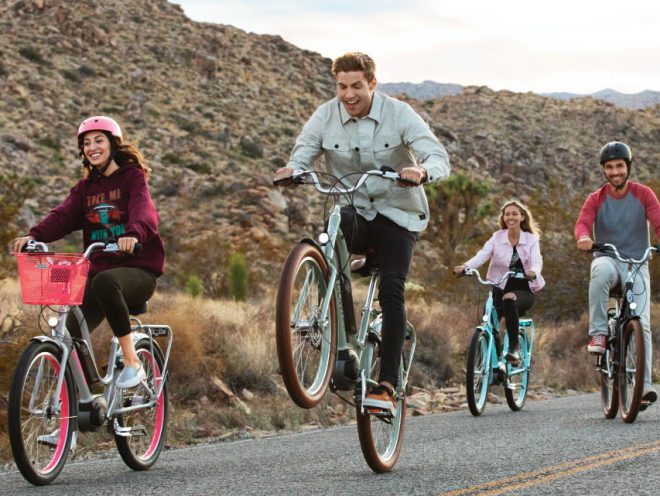 Meet the new and improved Townie Go! 5i
The Townie Go! 8i is an e-bike we all know and love, but all good things must come to end… to make room for even better things, of course! That's why we're excited to introduce the new and improved Townie Go! 5i.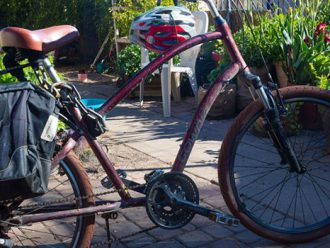 Electra Love: The 10,000 Mile Townie
We all know biking is fun, but turns out it's much, much more. For Henry, his Townie is his favorite way to get to and from work, run errands and stay healthy. With more than 10,000 miles to date, not even the hot Arizona sun can stop him from taking his Townie out on the town. Here's a few words of wisdom from Henry himself.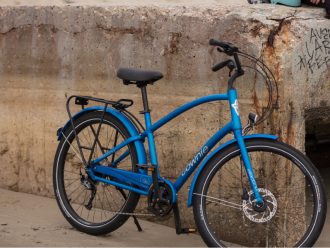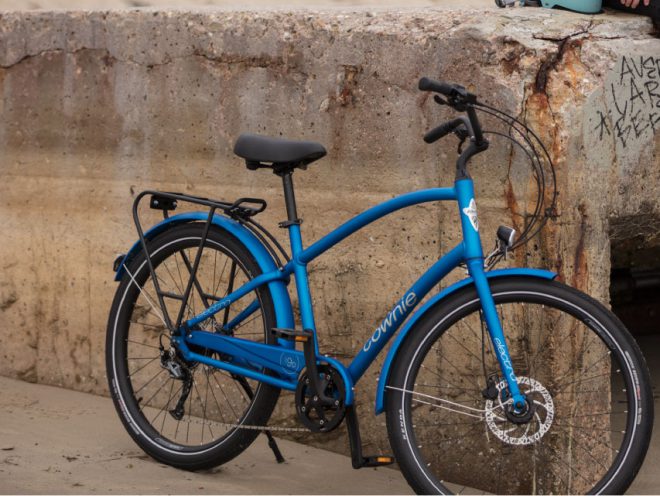 Pantone Color of the Year Spotted in Electra Lineup
We aren't trying to say that we are trend setters, but the Pantone Color of the Year is out and there's plenty of Electra product rocking it. In case you haven't heard, the color is Classic Blue. We still love our mild to wild colors like Aurora Metallic, Zinfandel, Pineapple, Matte Cadet Blue, just to name a few. Nevertheless, we're excited to see Classic Blue pop up throughout our lineup… with some Electra flare, of course.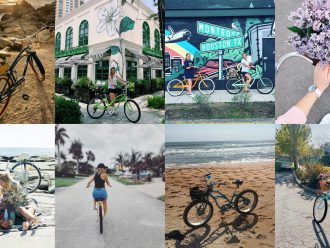 Share Your #ElectraLove
We love that you love Electra. And we'd love to hear why.