Around 1010: Locals Only Summer
No matter where you may work, sometimes you just need to step outside, feel the sunshine and take a breath of fresh air. For us, the salty ocean breeze is a reminder to keep it fun. We're in the business of maximizing smiles per mile, so our best work happens when we're having a good time. There's no better time than our locals-only summer.
"Locals-only summer?" you might ask. This may be a new term for some of you, so let us explain… come late August and into September, Mother Nature delivers prime weather and warm water to us here in Encinitas. Summer vacation is over, and kids are back in school, which leaves the perfect playground for us locals. This combination sets the stage for a locals-only summer. Here are just a few activities you can catch us doing around town.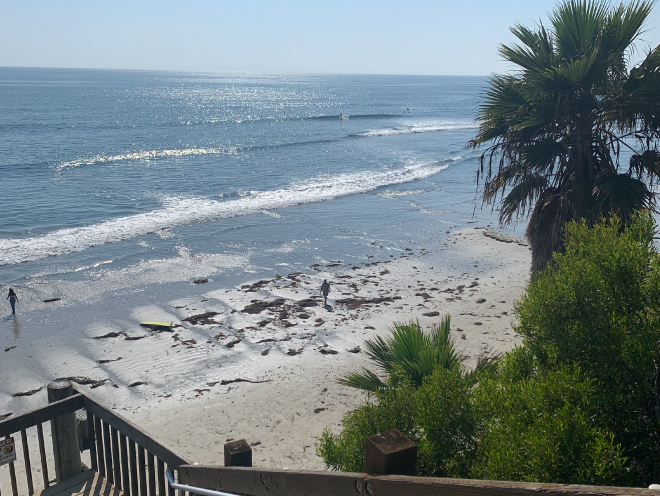 Surf's Up!
One of the main perks of our location is being right next to the world-famous surf break at Swami's. Just a short walk away from the beach mentioned in the Beach Boy's "Surfin' USA", we are basically obligated to go there on the regular. Every Wednesday at lunch (and Thursday, Friday, and more for some) we throw on our wetsuits, grab a board from the office and head on down to Swami's for a surf session. Nothing builds team morale more than a party wave!
Moonlight by Daylight
While surfing is often king in Encinitas, it's equally all about that California beach culture. Bodysurfing, beach volleyball, sunbathing… we want it all!  One of our favorite spots to do this is Moonlight Beach. Just a short ride away, we love to hop on our office bikes and cruise on down there. E-bikes are a savior because the steep hill coming back is tough… especially in flip flops!
Peace in Pilates
One of the best ways to clear the mind is through a little exercise. Should we ever want to get some relaxing exercise in, we've got many options for Pilates or yoga in the area. Right down the street is Club Pilates, a favorite spot for some of our sales team to unwind on a busy day.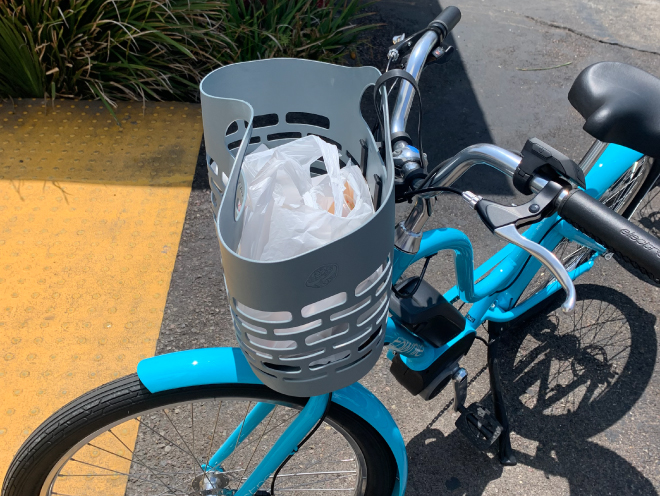 Taco Stand
Sometimes you just need a good meal to get through the day. Fortunately for us, the food in Encinitas is something special. Lately, our favorite spot to grab food is Taco Stand. Located on the 101 in the heart of Encinitas, this grab n' go joint makes some mean tacos. Any time someone says they're headed to Taco Stand, it's a guarantee they're coming back with a Plasket full of tacos for everyone.
Bike Rides
Okay, this one is pretty obvious, but we're a bike company! There's no way we are going to go to work, think about bikes all day, and NOT end up riding one. Bikes are what bring us all together here at Electra. They also help us connect with the amazing world around us. Whether we're grabbing coffee down the street or heading to Moonlight Beach for some fresh air, our bikes are how we get there.
Every day at our Encinitas HQ is a gift, but it doesn't get any better than the locals only summer. The clear skies, warm water, and (relatively) less traffic makes it an exciting time, and all the better to find our inspiration to make our fun bikes. With all that said, it's time we set our emails to out of office, grab our boards, and head over to Swami's… inspiration is calling. Check our website to see our latest inspired bikes and accessories!