Back to School Electra Style
Summer is coming to an end (whomp), school is officially back in session (whomp whomp), and there's no doubt that this year looks different than years past (triple whomp). You and the kiddos are probably cooped up in the house as virtual learning makes its formal debut. Fear not because Electra is here to save the day… and recess! While jungle gyms, four square and dodgeball are not so socially distant, a ride on two-wheels certainly can be. We're excited to introduce a few new colors to our
Kids' Bike
collection this year and bring back some of our fan favorites just in time for that recess bell to ring.
We all know the kid with Gushers, Capri Sun and Fruit Roll-Ups in his or her lunchbox is the coolest at the lunch table… Just like the kid riding the new Sprocket 1 20" in Matte Ninja Black is the coolest on the block. This bike is super sleek yet elevated with neon green accents. And as a kid, accessories are a must. Try out one of the Twister bells like Slime or Goooooal… they're easy to use for all the righties and lefties out there. Add on a kid-sized basket like the Small Honeycomb Handlebar Basket or the Small Wired Basket to complete the ensemble.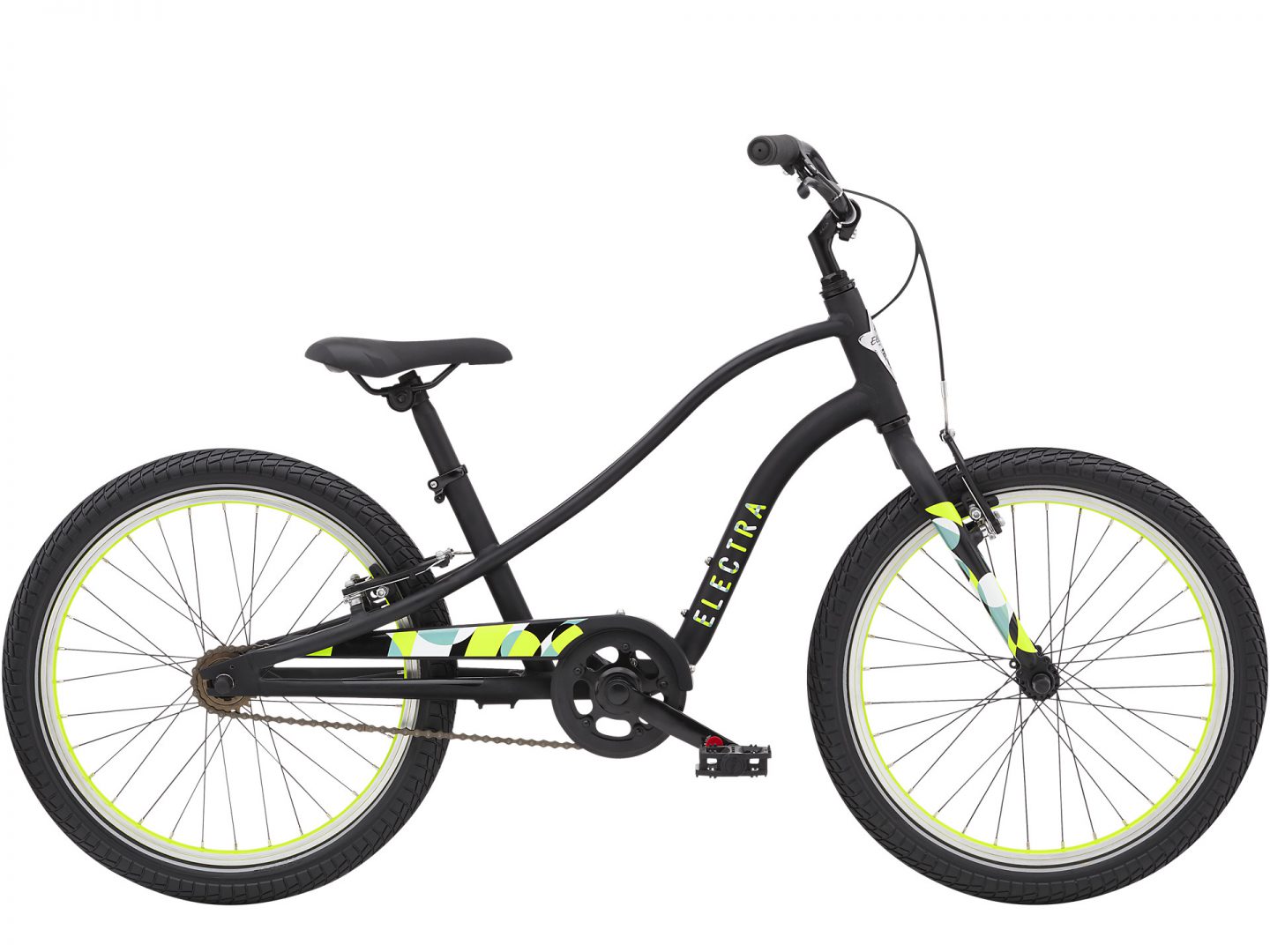 The Sprocket 1 20" in Raspberry Metallic was just so sweet they had to name it after fruit. It's the perfect after-school ride for any little sweetheart in your life. Blue and white geometric details stand out against its bright and bold metallic frame. You better believe there's accessories to round out this ride. Take a bite… whoops we mean ring… on the tasty Bite Size Twister Bell and protect that head of theirs with the Light Blue Lifestyle Bike Helmet.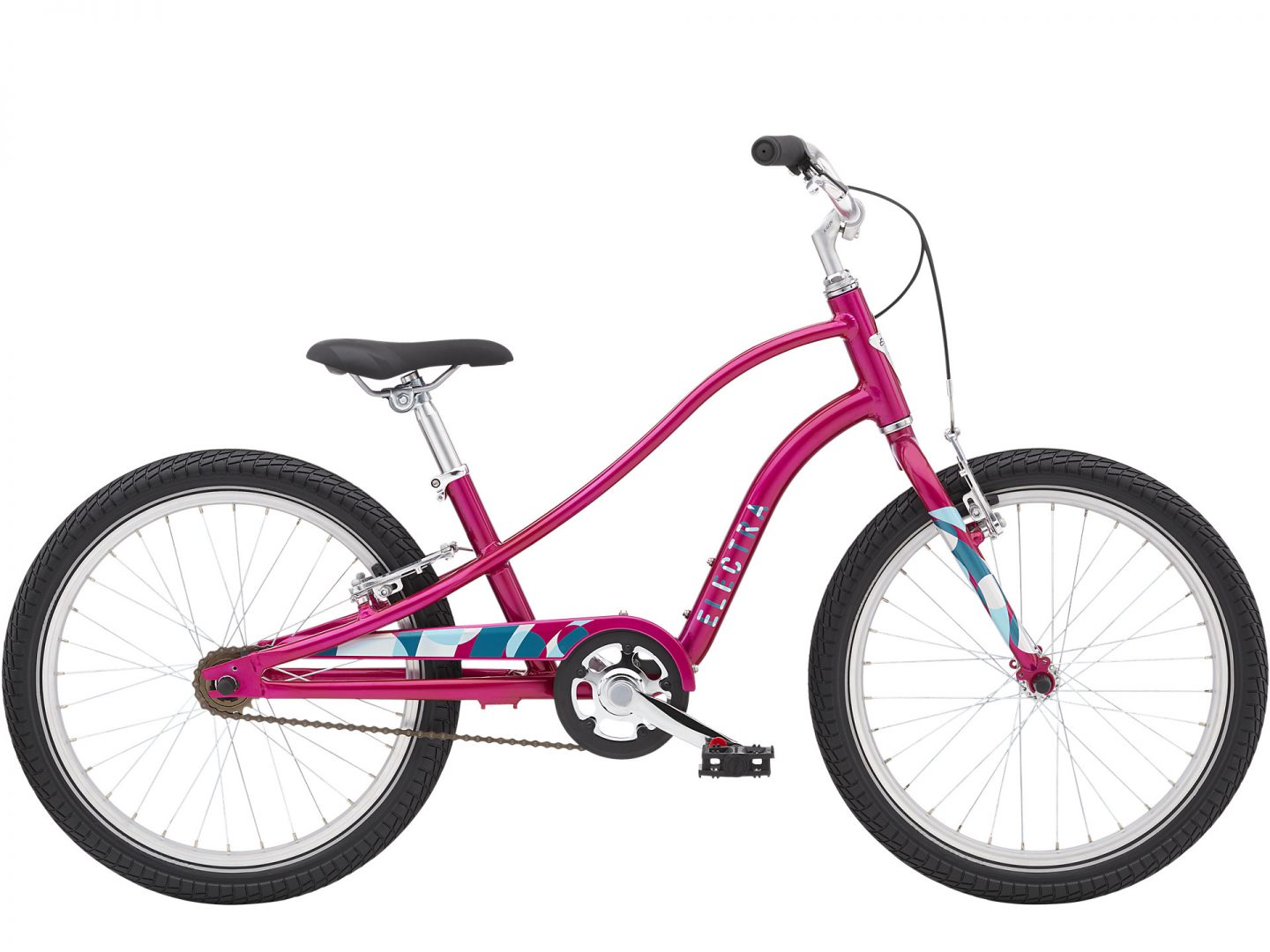 Home school means no dress code! Well, maybe not no dress code, but it leaves a lot of room for creativity. Bring on the sparkly tutu, bunny slippers and a statement boa. A creative kid deserves a creative bike, and the Sprocket 1 16" in Cloud White is a shoe in for little ones like this. Simple yet bold, the white frame is covered in pops of neon pink, yellow and turquoise. Lucky for them, we have lots and lots of accessories for even more stylizing. The Hot Pink Small Honeycomb Basket is perfect for taking snacks (or a magic wand, perhaps) on the go. Add the new Blue/Reflective Handlebar Streamers to turn this little ride into a party. Bonus, the reflective elements help keep them safe so they can ride after school.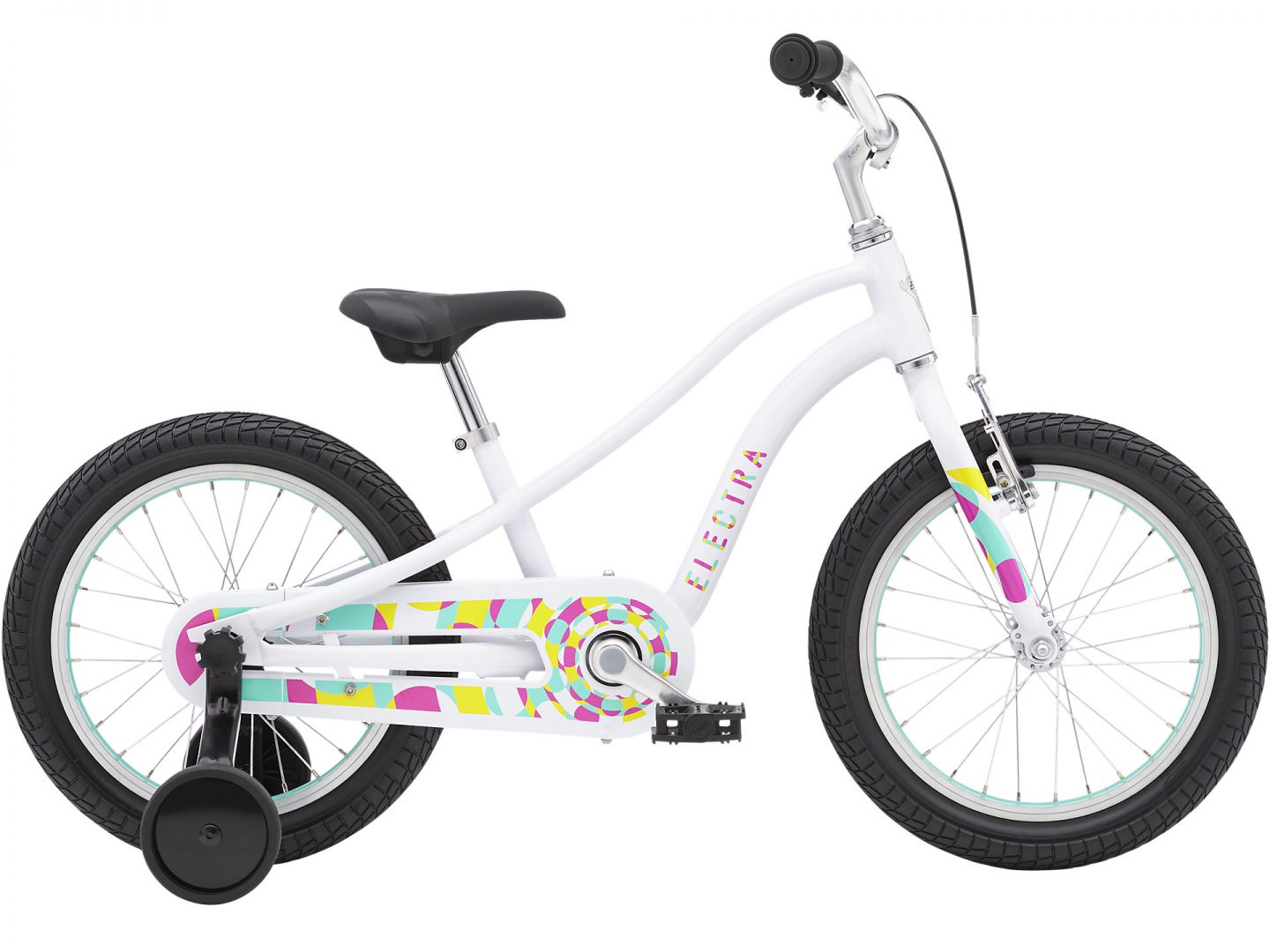 We said we're keeping around some fan favorites in the kids' collection, and we'd be remiss if we didn't give them a shout. The Graffiti Drip 16" is perfect for the kid yearning to get back to art class. Sun Shimmer 1 16" can make any kids day, especially budding scientists daydreaming about cumulonimbus clouds and rainbows. Take a ride back in time on the Firetail 1 20″. This one's for the history buff imagining a trip to the neighborhood next door as a trip to an ancient land. Creativity at its finest flourishes on the Enchanted Jungle 1 20". It's spot-on for the kid who spends their free time reading or writing stories about mystic lands.
There's an Electra kids' bike for every kid out there, and great accessories that allow them to fully express their blossoming personality. Hop over to our website to learn more or check in with your local Electra dealer to see what they have in store.