Basket + Plastic = Plasket™
If you know Electra, you know that we were born and raised at the beach and the ocean is our backyard. That's why we're super excited to introduce our newest product that helps keep our beaches and ocean clean. Meet the Electra
Plasket™
. It's a bike basket made using one pound of recycled ocean plastic. Basket + Plastic = Plasket. Clever, eh?
Let's face it, ocean plastic is a huge problem and it's said that if we don't change course there will be more plastic in the ocean than fish by 2050. Not a cool look for our backyard, or for our nautical friends. Turns out, other companies out there are just as shocked and motivated by that statistic, which is why we partnered with Oceanworks. They are the world's largest global marketplace for sustainable materials. We lean on them to help source reclaimed plastic for the making of Plasket.
This is where things get a bit technical… Oceanworks works their magic (yeah, we're punny) and turns ocean-bound and recycled plastic into cute little sprinkle-like pellets. After that, the pellets are shipped to our manufacturer in California where they're heated up to a super-hot temperature and injected into the mold, we all now know as the Plasket. Similarly, the bracket used to attach a Plasket to your bike is also made from reclaimed plastic.
You might be thinking, "will the Plasket fit on my bike?" The Plasket comes standard with a mounting bracket that fits a standard 22.2mm handlebar. Get this… we also created a 10mm and 12mm bracket that is a perfect for mounting the Plasket to a rack as a pannier. There will also be a 31.8mm bracket that will fit bikes like the Vale Go!. We'll shaka to that. Just be sure to ask your local Electra dealer.
With colors like Mint, Lunar Grey, Shell White and Guava, there is no doubt you'll find a Plasket that fits your style. It's the perfect basket for carrying all your stuff on and off your bike. The best part? Every time you use it, it's like giving Mother Nature a high five. Talk about feeling good. Get in on the fun and get your Plasket today!
1/3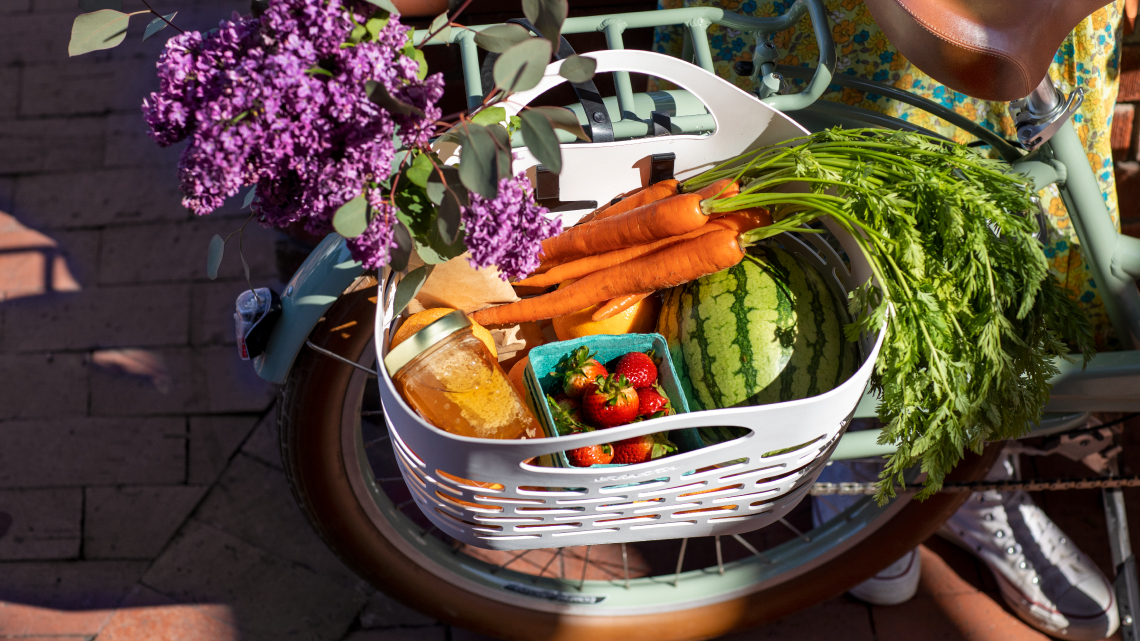 2/3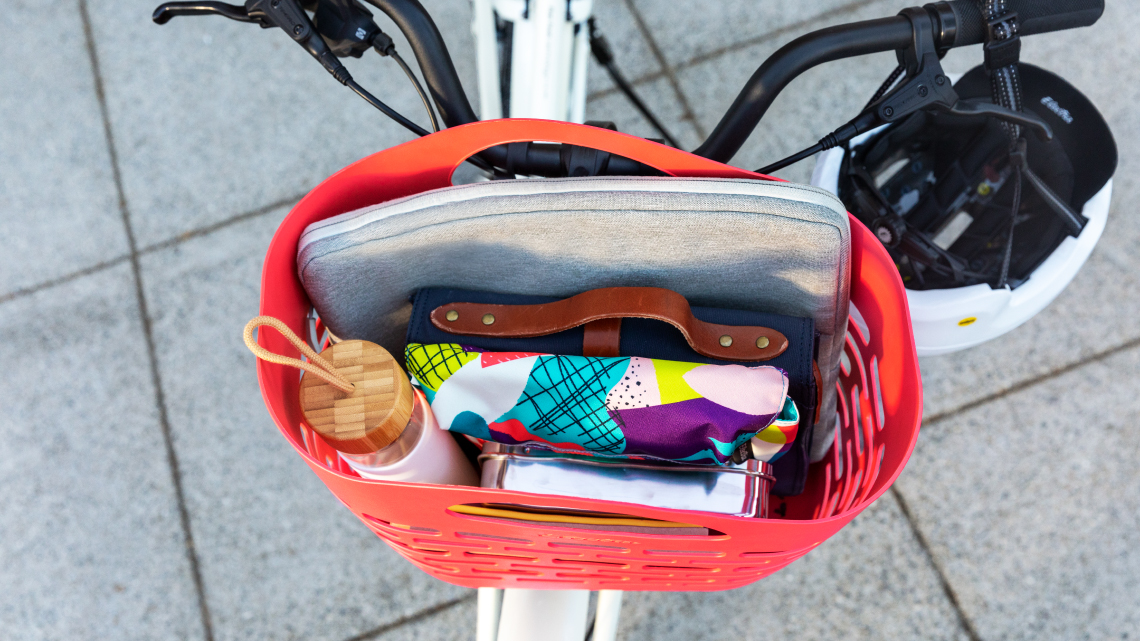 3/3