Ditch the car and grab the bike… your weekend picnic awaits!
Ditch the car and grab the bike… your weekend picnic awaits!
The weekend
is here and s
tarting
it off with
brunch
at your favorite café
is a stellar move
by
anyone's view
.
However, by the time you
roll out of bed
from sleeping in
,
it is
primetime brunch
,
and your favorite spot
will have
a line out the door.
 We get it - an
hour
wait is not always a game we are willing to play on our precious days off. In fact, we find the alternative opportunities to be
pretty fantastic
. Grab
you
best buds for an impromptu picnic at your go-to park or beach. To really top it off, load up your Electra bike with all the goods and get some sunshine and fresh air on your way there.
Let's start with the basics and talk about brunch picnic essentials.  Well, that's really up to you, but we have a list of staples to get you inspired… and perhaps a little hungry.  
Food: breakfast sandwiches, breakfast burritos, fresh seasonal fruit, chef salad, mix nuts, double chocolate chip cookies, pasta salad

 

Drinks: mimosas, sparkling water, iced coffee, smoothie

 

Accessories: blankets, towels, sun hat, camera, sunscreen,

sweatshirt

, a good magazine,

helmet

, bike

lock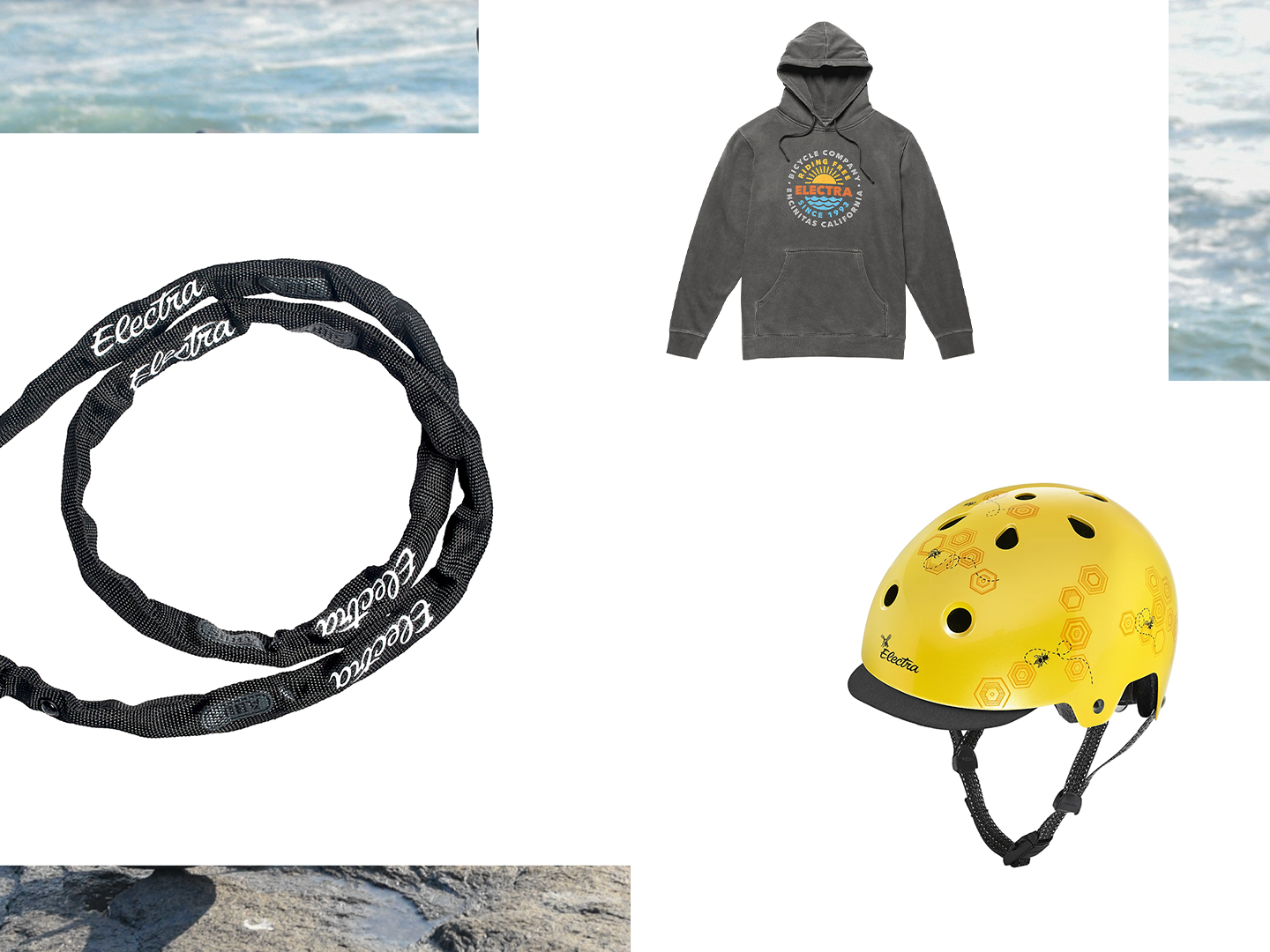 We do have one word of caution for you: our bikes have a 300lb load limit between the rider and cargo weight. All our bags and baskets also have their own carrying capacity limits. So, while we live by the moto, "more food the better," call on your friends to help carry the load.  
As you pack your picnic, there are a few tricks we've learned over the years. First, just as you put the heaviest things at the bottom of your grocery bag, do the same with your basket or bag. Next, try not to put all your eggs in one basket (if that's on the menu 🍳). All jokes aside, it's better to spread the load around to help keep your balance while riding. You'll also want to keep important items like your wallet, phone, and water in a space that is convenient to reach while riding. Last, but certainly not least, make sure everything is secure. It'd be a shame to spill those mimosa's that you are saving for later.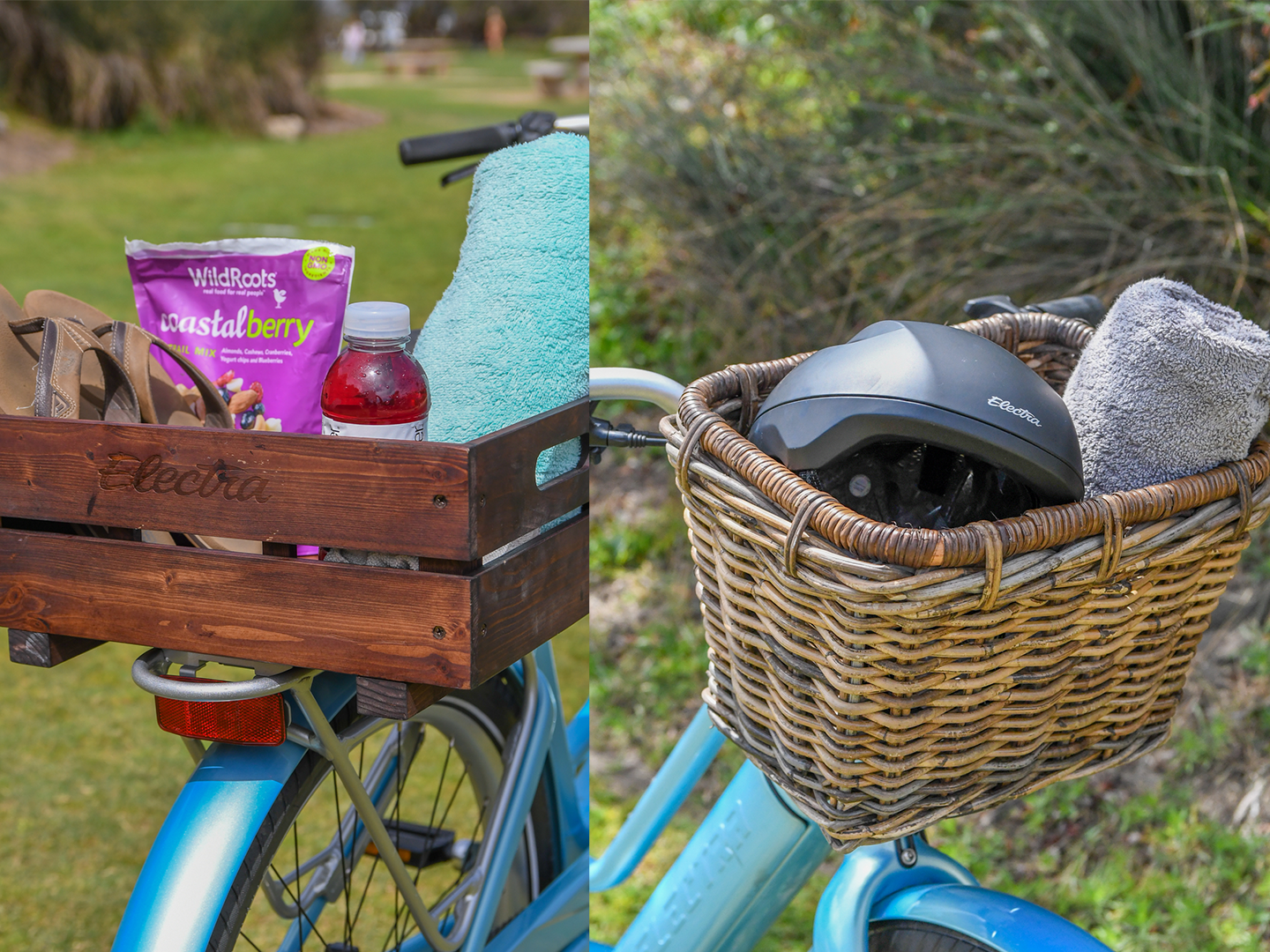 These days, doing things on a bike is so much easier and fun than driving. Avoiding traffic jams, the hunt for a parking space, and the outrageous gas prices are just added bonuses of incorporating a bike into your everyday life. If you have any tips for us, or want to share your own Electra adventure, tag us on Instagram and tell us all about it.