Get Digital with the Hyena Rider Assistant App
People ride bikes for all sorts of
reasons
.
..
a
dventure, commuting,
exercise
,
and
(
of course
)
For
fun
.
How can you make riding your Electra e-bikes that much more fun?
Allow us to direct your attention to a sure-fire way to maximize e-bike joy.
Enter the Hyena Rider Assistant app
!
This addition is
bound to take your
two-wheeled
adventures
beyond the standard 10/10.
First let's answer the million-dollar question, "does this app-thingy work on any Electra bike?" In short, yes. It's designed to work with any 2022 Townie Go! 7D or Cruiser Go! that features an integrated battery and a Hyena rear wheel motor. Not 100% sure if your Electra Go! e-bike is compatible or have additional questions? We recommend having a chat with your local Electra dealer. They will be able to guide you the rest of the way.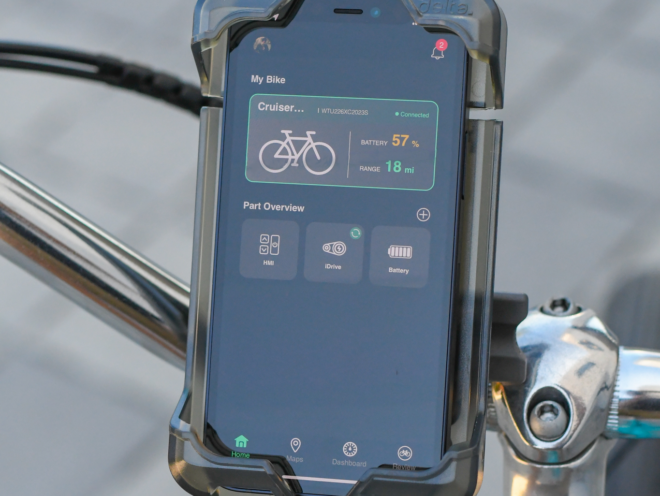 Let's dive into the basics. The Hyena Rider Assistant app utilizes your smart phone by creating a digital display for your e-bike adventures. All you need is a handlebar mount. To connect the bike to the app, turn the bike on, then press the on/off button twice and wait for the blinking light. Once you are up and running, you can track your speed and battery life on the spot.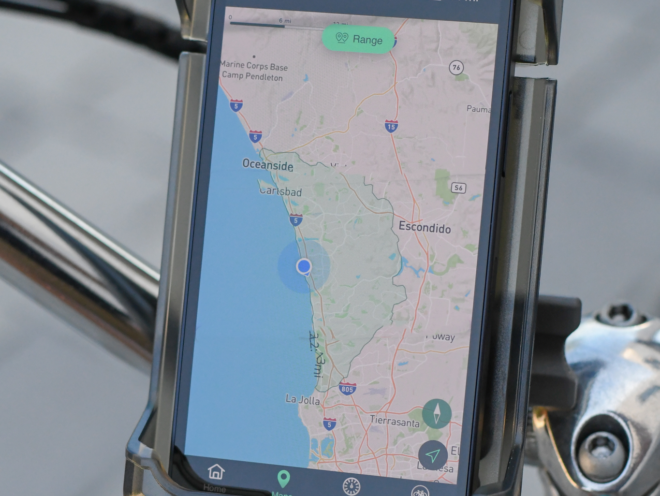 For some, a 47% battery rating doesn't translate into smiles per mile. Luckily for you, there is a range map that estimates how much further you can ride with pedal-assisted support. You can also track rides and save them on the app. Look back on all the fun you had while you sip on a post-ride margarita if you know what's good…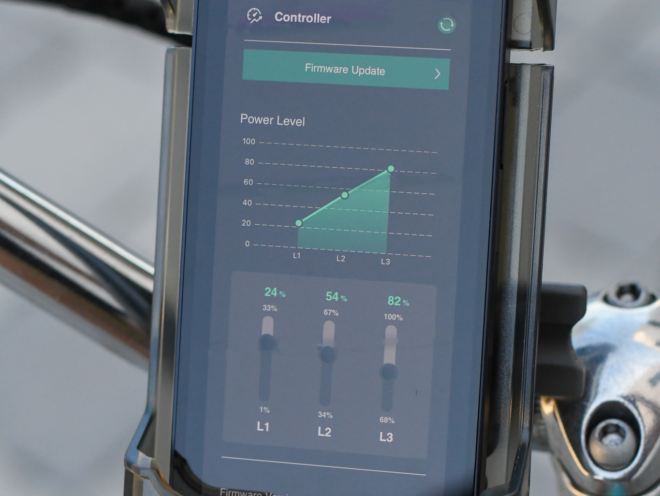 Just as a new bell or basket can help create your own unique Electra experience, the Hyena app doubles down  to make your ride that much more personal. The coolest feature is the ability to custom tune each power level to suit your needs. Why would you want to adjust the power levels? Some of us do not want all the power while some of us do. Either way, the option is there for you to optimize your ride. 
Now that you know the app's ins and outs, let us look at how you can bring it along for your next ride. Our Electra Phone Bags are the perfect nest for your iPhone or Android. They easily attach to the headset and downtube of your bike, but the winning feature is that the clear cover allows you to see and interact with your phone. Our friends over at Trek Bikes also have a variety of handlebar mounts that also does the trick. If you want to check one of these out in person, or need assistance with installation, contact your local Electra dealer. 
Enough techy tech, we are here to have fun! Grab your bike, phone, and head out into the world. Make sure that you follow us on Instagram and do not shy away from sharing your adventures with us.