Find Your Secret Surf Spot on the Kākau Go!
Find Your Secret Surf Spot on the Kākau Go!
Polynesia is a collection of more than 1
,
000 islands that cover
s
the
south-central Pacific Ocean.
Lava fields, dense tropical forests
, and
epic
crushing waves
are just a few attributes that
define
th
ese stunning islands
.
They
also
happen to be
the birthplace of surf
ing
. The ancient Polynesians would carve
boards out of the
island
trees
and take to the
swells
. It only seems fitting for us to pay homage to this great culture
, given our surfing heritage
.
I
ntroducing the
Kākau
Go!
,
the newest member
of our
Artist Series
collection.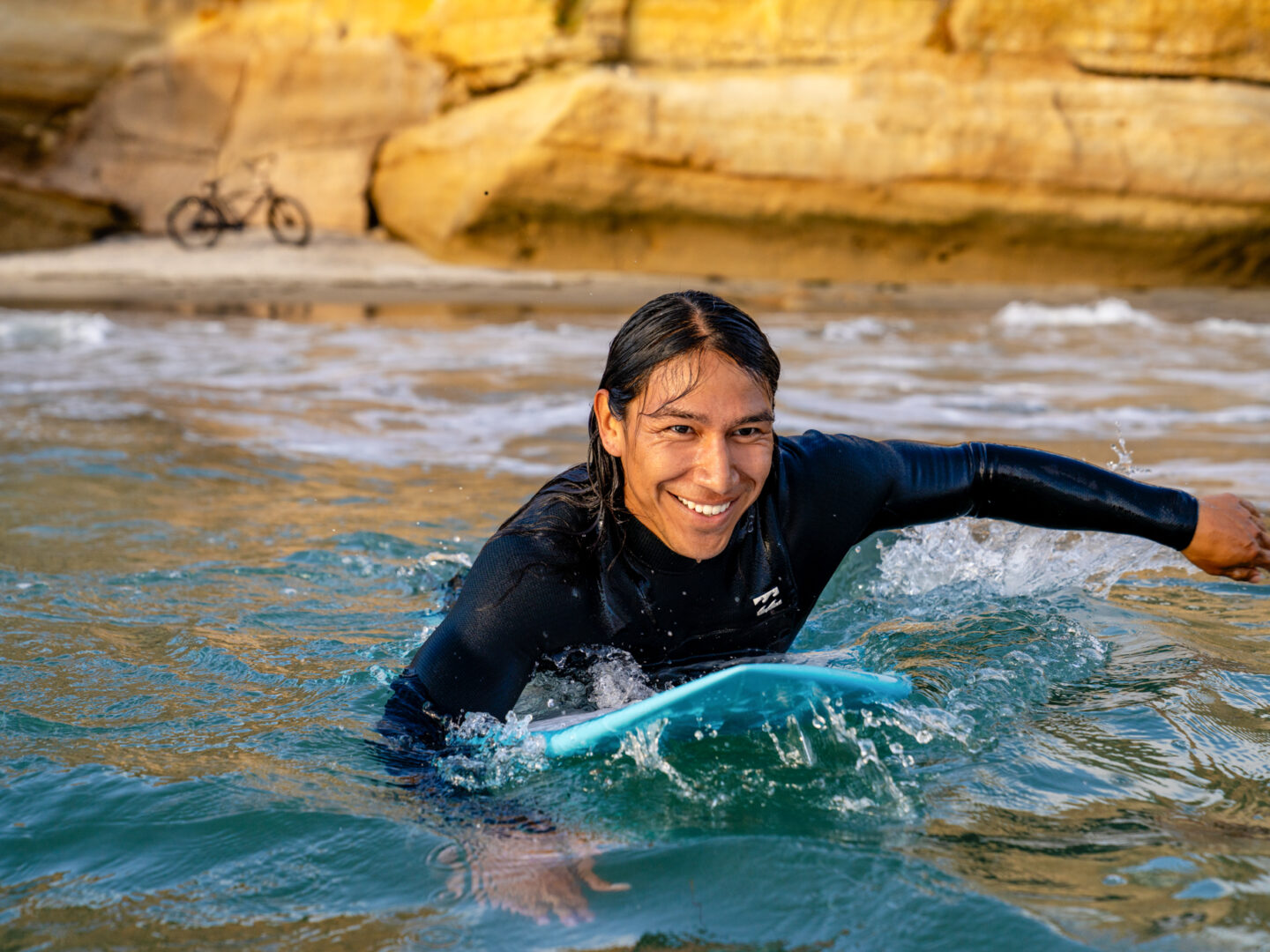 The inspiration behind this bike comes from the traditional tattoo style that originated on the Polynesian islands, known as Kākau (pronounced kay-cow). This style of tattoo is done by tapping ink into the skin to create intricate designs. These designs were not merely for show, but acted as storytelling pieces of a family's history and to pay respects to spiritual entities. Though this style of tattooing is less common today, you can still find elements of their designs in today's culture across the islands.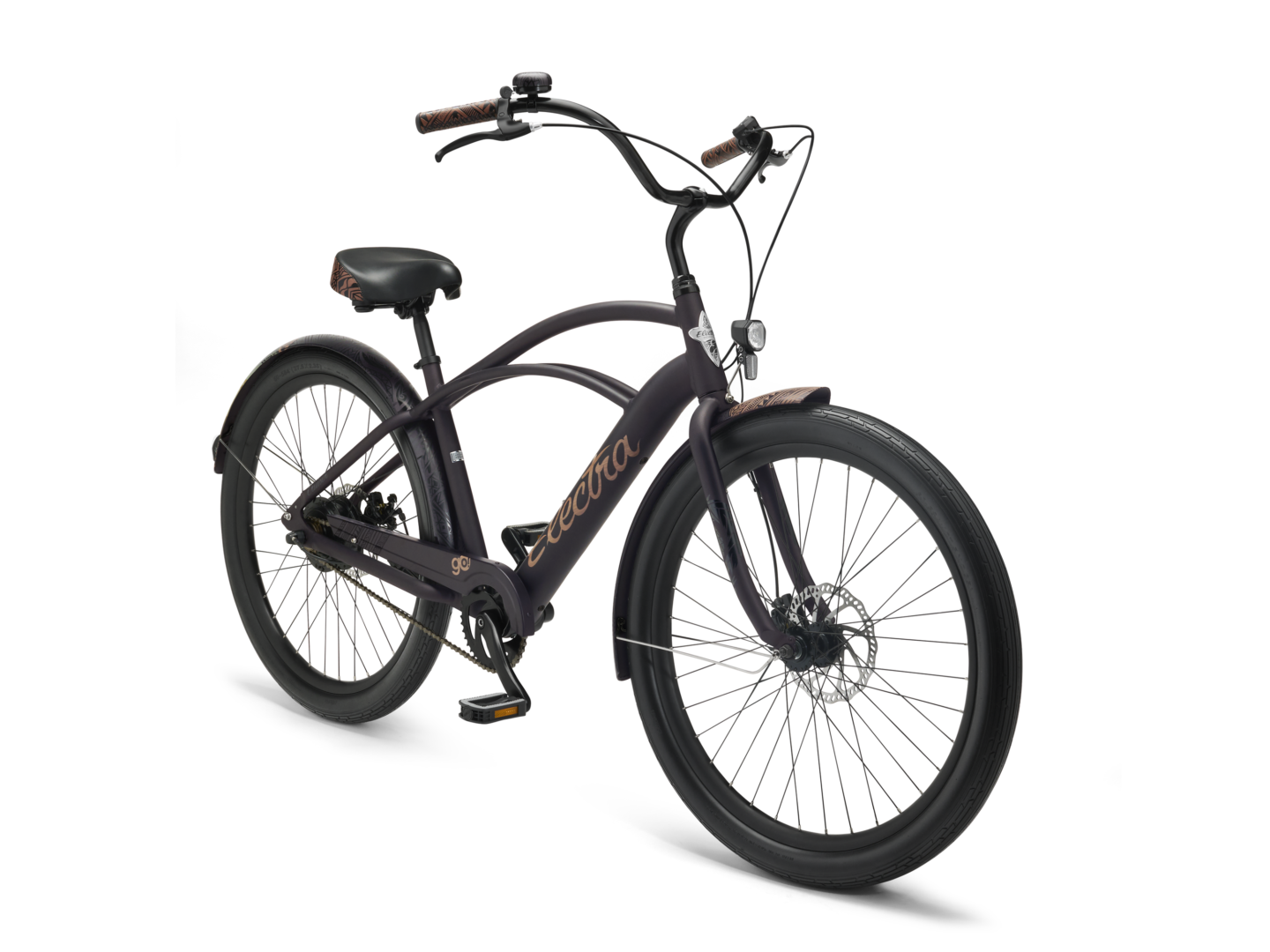 Take a moment to admire the attention to detail throughout this highly stylized Cruiser Go!. The Matte Ember frame flickers with metallic brown and red flakes simulating the lava fields found on these tropical islands. You will find our Electra logos on the frame and chainguards have a woodgrain underlay, reminiscent of the Koa trees that were used to create the first surf boards. 
Something extra special awaits you on the rear fender. It's a vintage image of a secret surf spot. Maybe you know it. Maybe you don't. That's part of the mystery for you to figure out! 
1/4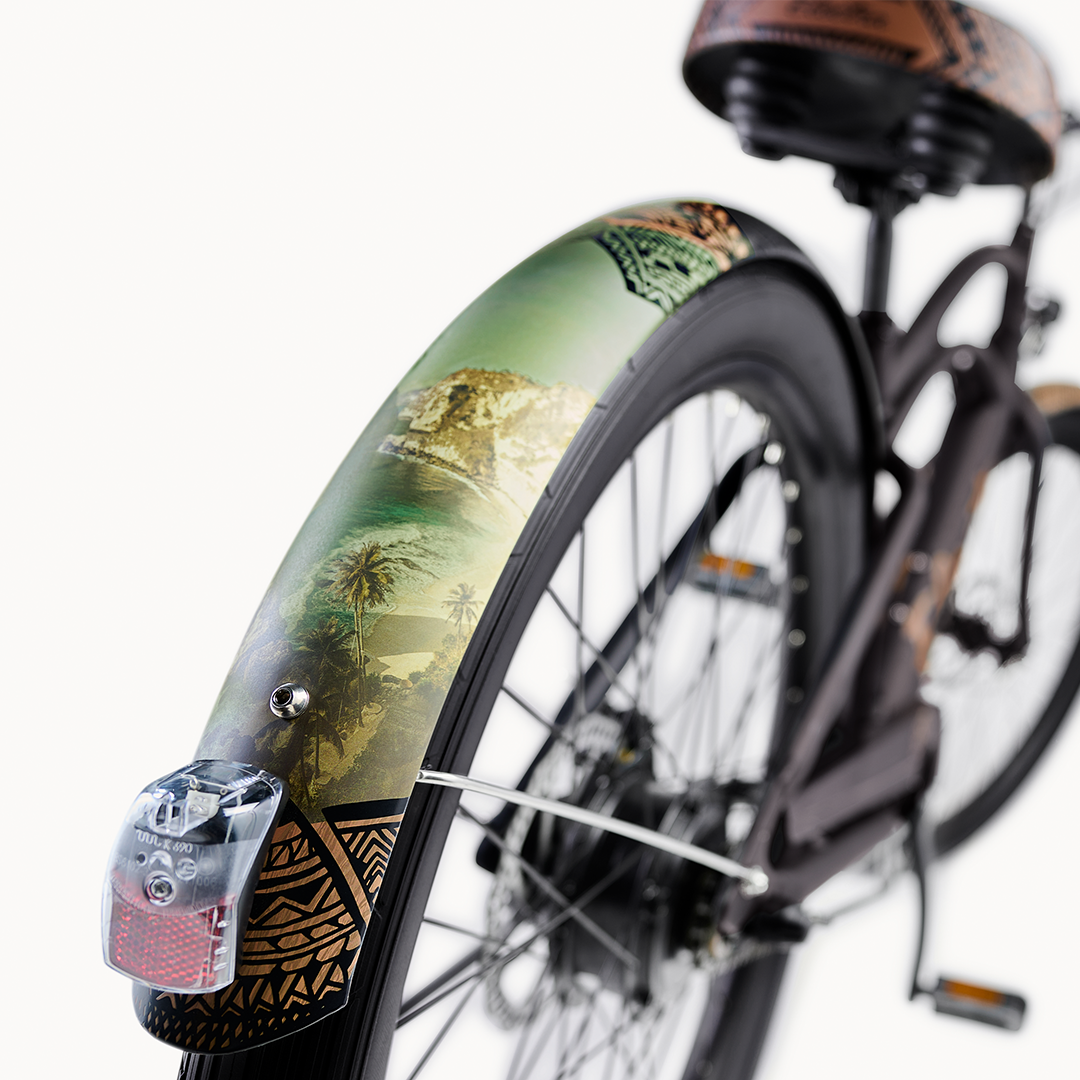 2/4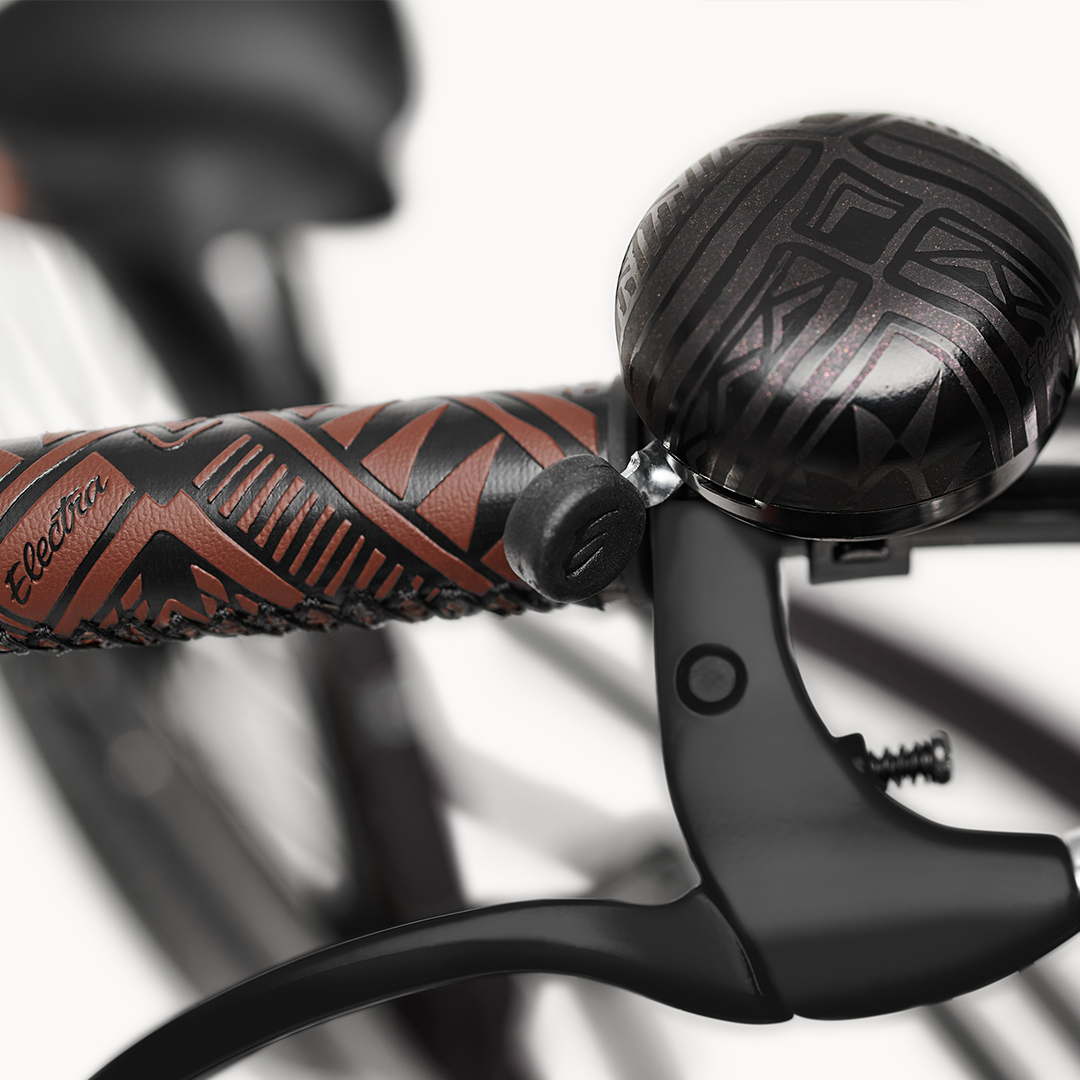 3/4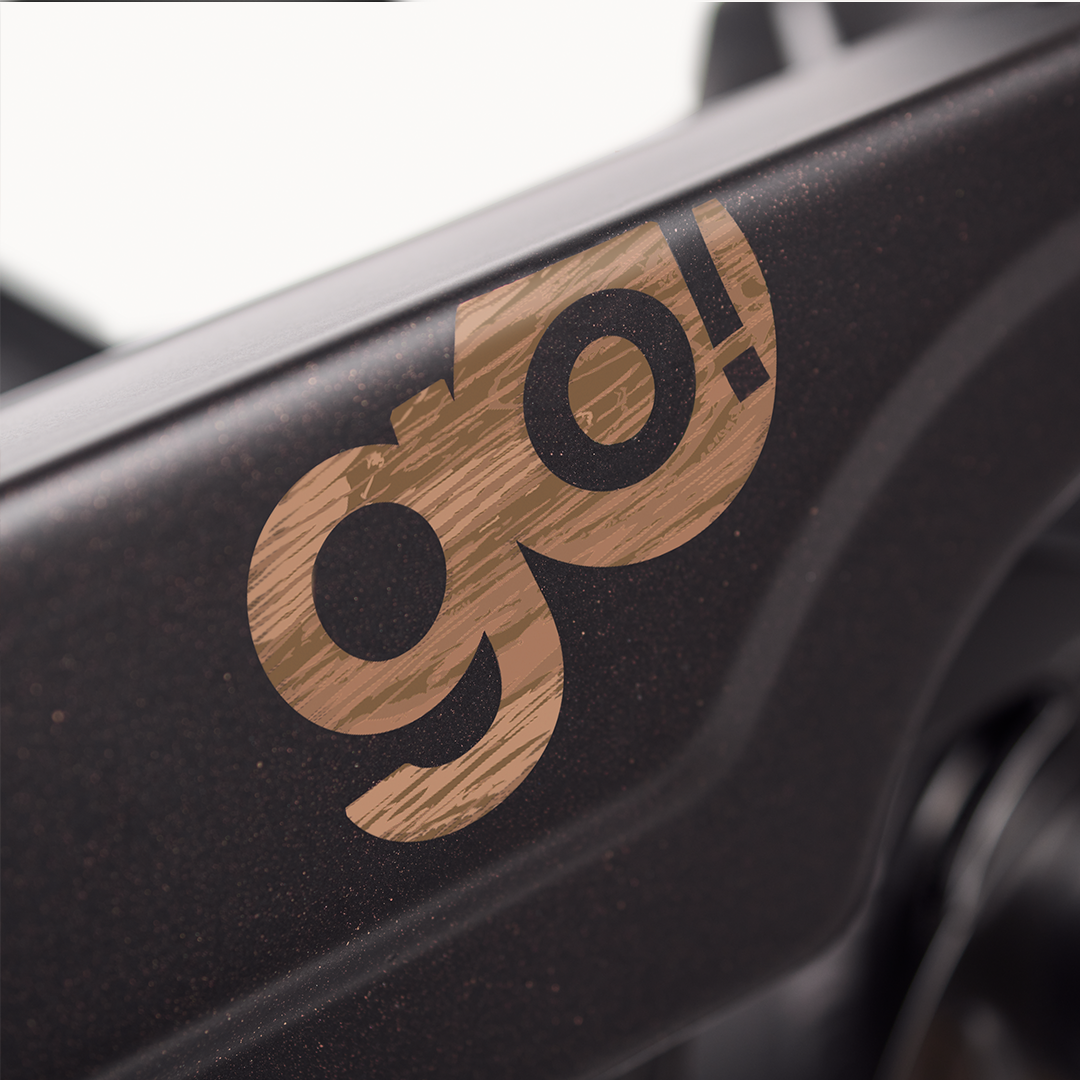 4/4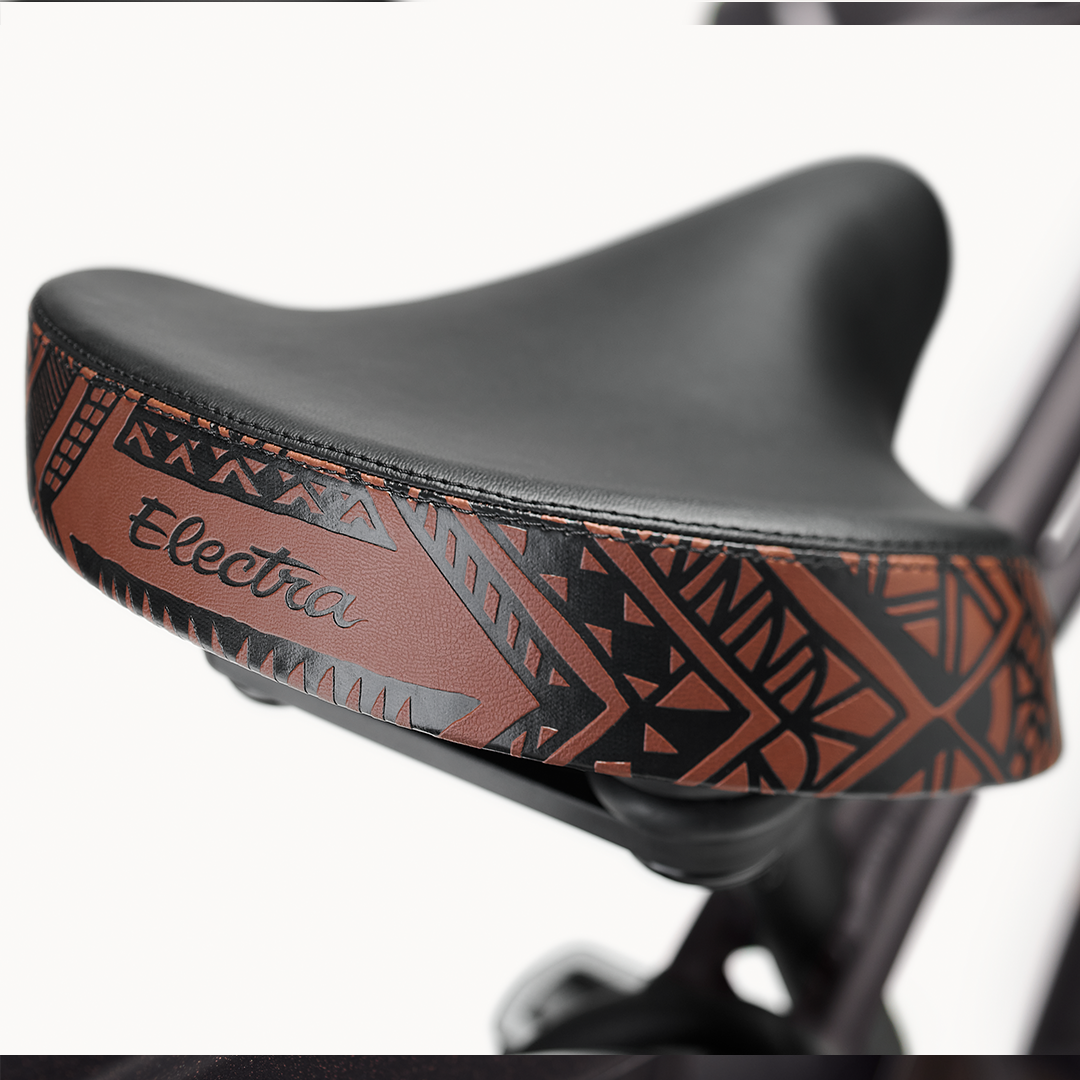 At Electra, being artistic, fun, and expressive is in our DNA. If you haven't checked out all our Artist Series bikes, take a second from your day to revel in these masterpieces. These rolling pieces of art would look great hanging on the wall, but they would be much happier cruising the streets in the afternoon sunshine. Interested in picking one up? Use the dealer locator tool on our website to see if your local Electra dealer has one in their shop. Your next two-wheeled adventure awaits you!