It's the Season of Love #ElectraLove
The love bug is in the air
!
H
ave you taken a moment to think about
what you
cherish
most
?
Besides your
Electra bike, and your other Electra bike,
we're
guessing you're thinking of
your family,
a restaurant,
or
a
special place
among many things
.
Here at Electra, we love
love
!
These
are the top 5 things that are always
in our hearts
here at Electra.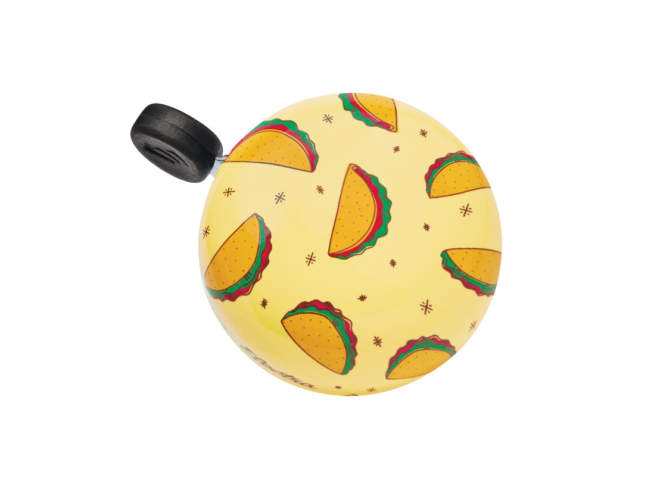 Tacos
Soft or hard shell, chicken or beef, breakfast or dinner, all tacos are delicious, and we love them dearly. This should come as no surprise, the standard unit of measurement at Electra is the taco itself. For instance, your Cruiser handlebars are approximately 9 tacos wide. 😆 If you have seen videos from our company parties, you might have seen plates ad hands full of tacos in one (or all) of them! 
Flat Foot Technology
There are many things that make Electra bikes the most comfortable bikes on planet Earth, and Flat Foot Technology is at the top of the list. Who doesn't love a bike that gives you confidence and control? If you happen to find someone, let us know and we will change their minds!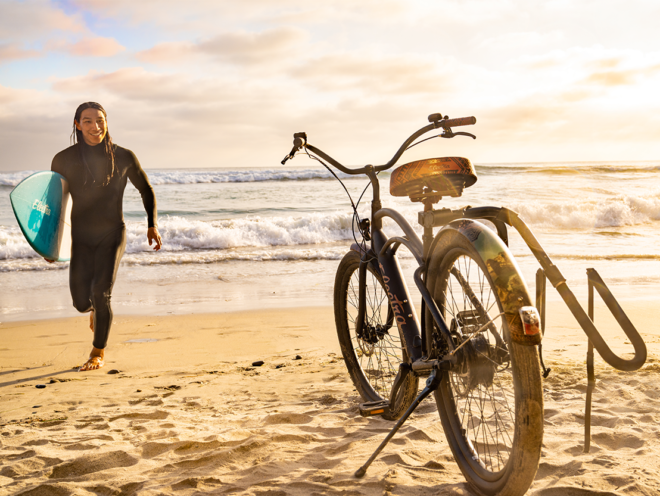 Surfing
On any given day, you can find the captain of the Electra Surf Team, Taylor Everich, rounding up the crew for a midday lunch surf. With HQ only blocks away from famous surf spots like Swami's and Cardiff Reef, we count ourselves as pretty dang lucky and love every wave we catch out there.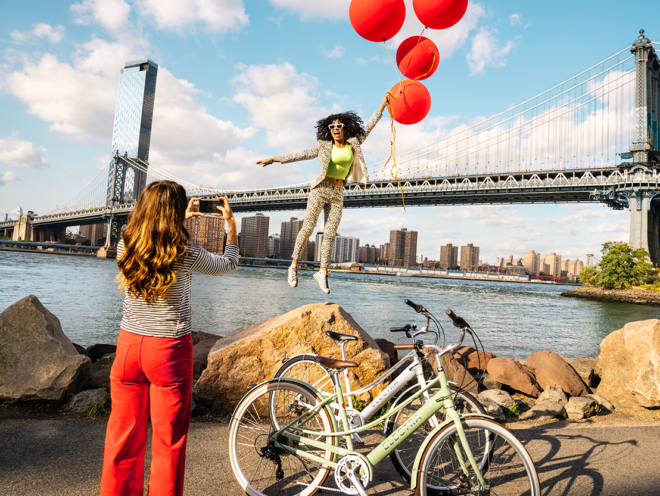 Fun
From our office shenanigans to designs such as Cool Cat and Dancing Bananas, fun is in the Electra DNA. Quite simply, we live for the  simple joy of it all. If you see a person on an Electra out in the world, you can guarantee that they are having a blast!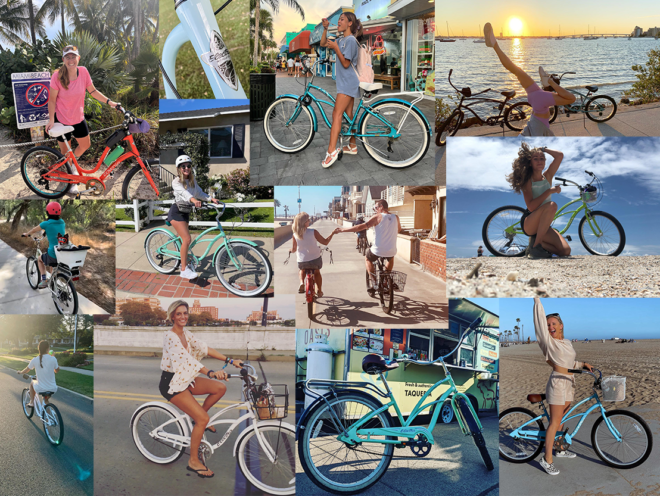 People
Out of everything that there is to love about Electra, it's the people that take the cake. It's not just the amazing team of people we have at HQ, but also you, our extended riding family. You keep us inspired to keep making products that we all love to ride. 
Is there a specific memory with your Electra that you hold on to? If so, send us a DM on Instagram and tell us all about it! Also, make sure you use the hashtag #electralove so we can follow along with all your riding moments during the season of love and beyond.