NEW for 2023: Loft Go! 7D EQ
It's
the beginning of a
new year
-
what does it have in store for you?
Perhaps
a new ride? If
so
, look no further than
the
Loft Go! 7D EQ
.
You can say goodbye to chasing subways and waving down rideshares
.
T
he
latest addition to the Electra Go! e-bike collection
will
be
your
ticket
to freedom from the seemingly endless urban gridlock.
Before diving in, let's take a quick trip down memory lane. The Loft family tree begins back in 2014 as we branched out from the beaches to the urban jungles. Filling the desire for a nimble and stylish city ride, this lightweight bike won the hearts of commuters on their way to the local coffee house and beyond. Now in 2023, the Loft Go! 7D EQ is here bump up the fun on those daily commutes.  
Arriving in two different frame styles, both the Step-Over and Step-Thru models are brand new designs from the ground up to meet the needs of those trying to outpace Uber drivers. The Loft Go! 7D EQ also includes color–matched fenders and chainguards, integrated safety lights, powerful disc brakes, and fast–rolling 700c tires. Altogether, the lightweight and intuitive Electra E-bike System will propel you for 40, fun–filled miles on one charge. The newest member to the Loft family is a true standout.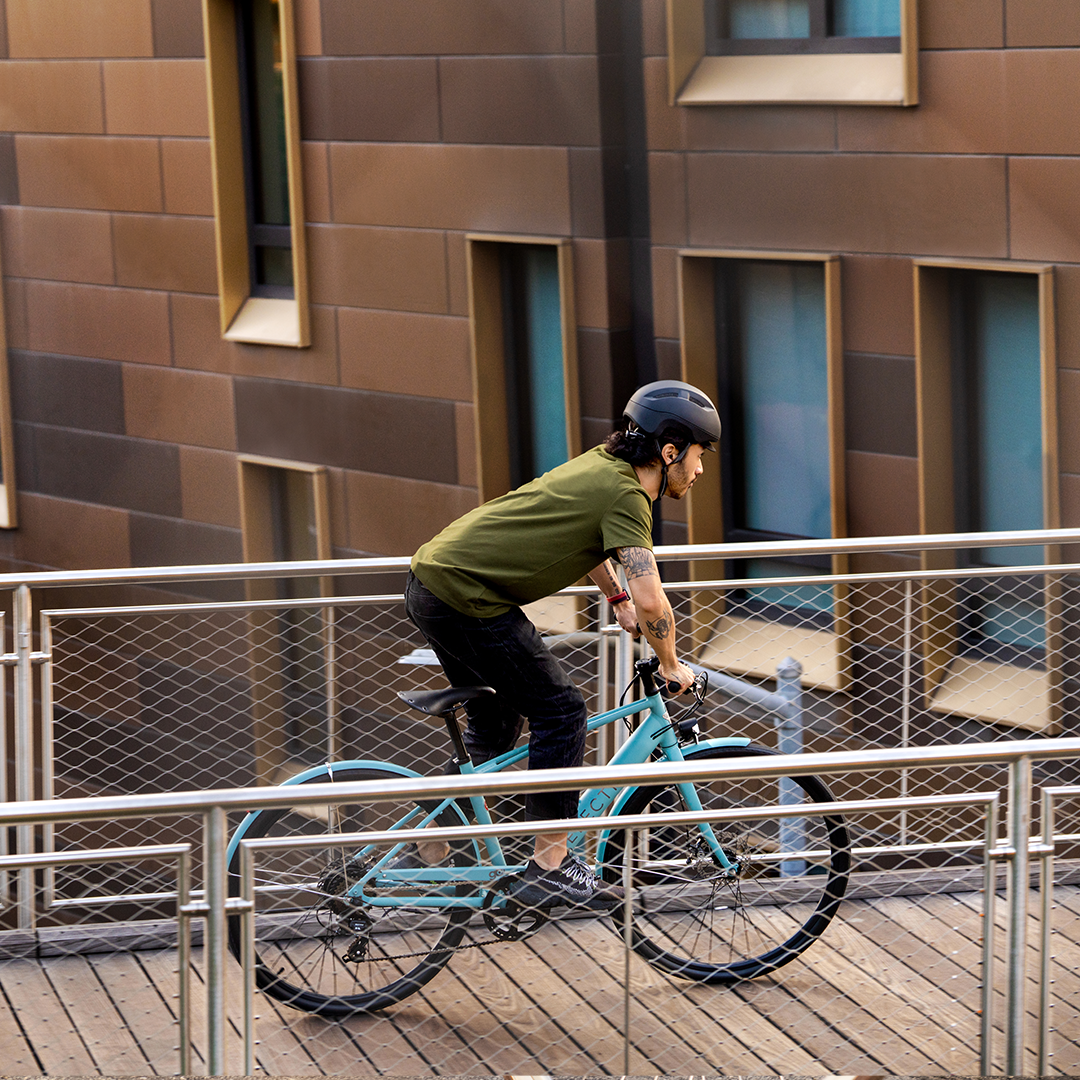 Now for the most exciting part… the colors! Inspired by the bold tones of urban buildings, the Step-Over comes in Black Mercury, Harbor Grey, and Matte Cadet Blue. Looking for a tad more pop? The Step-Thru comes in Cloud Pink, Stardust, and Matcha Green, reminiscent of the colorful accents on awnings and street art that catches your eye when zooming around the city. Bonus! Each model has complementary colored grips, tires, and saddles.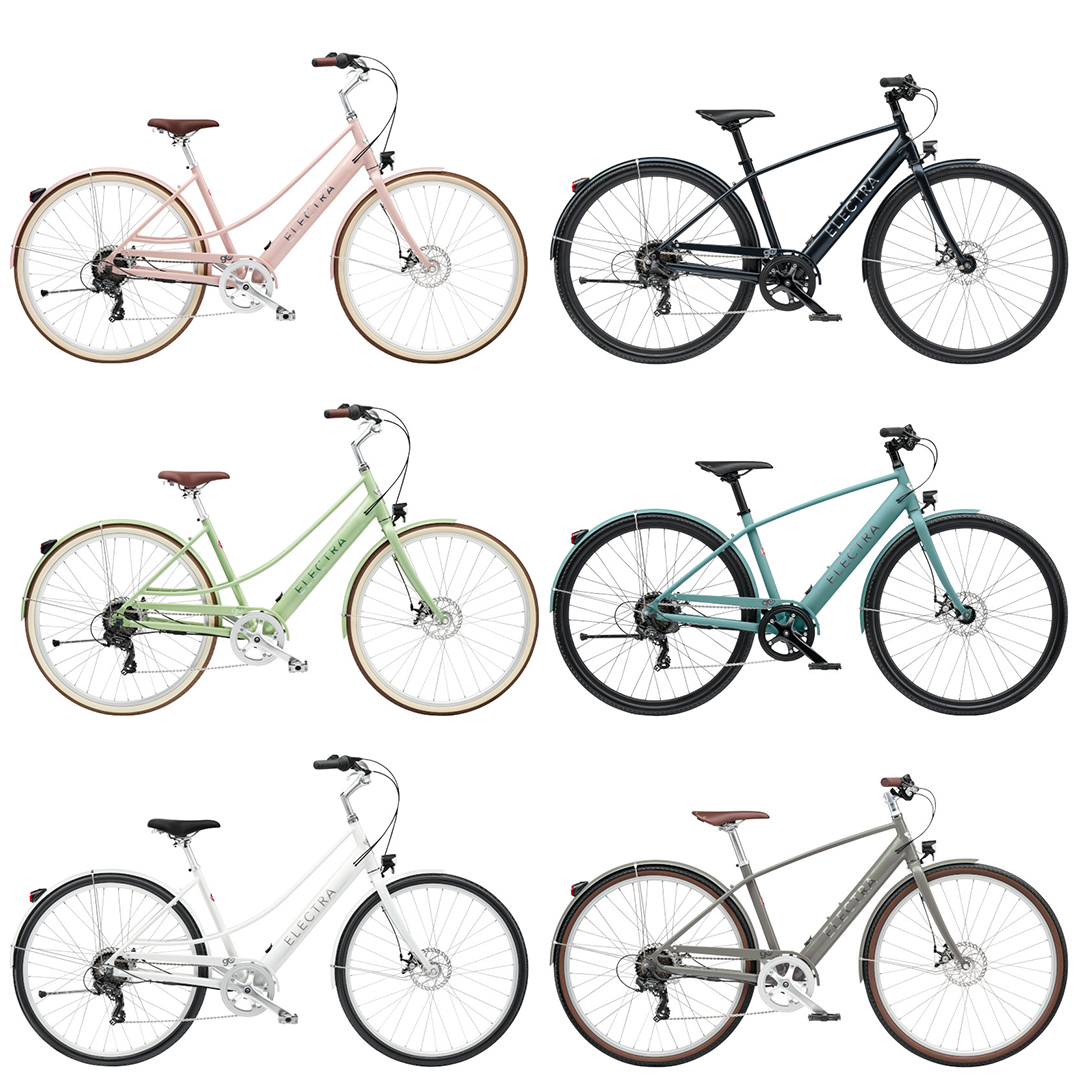 You know those things that just make sense? That's what we were thinking about the Classic Faux Leather collection paired with a Loft Go! Add a little style and awesome functionality with a saddle, tool bag, grips, and carry handle. All items are offered in a brown and black, shop the entire collection here.
1/2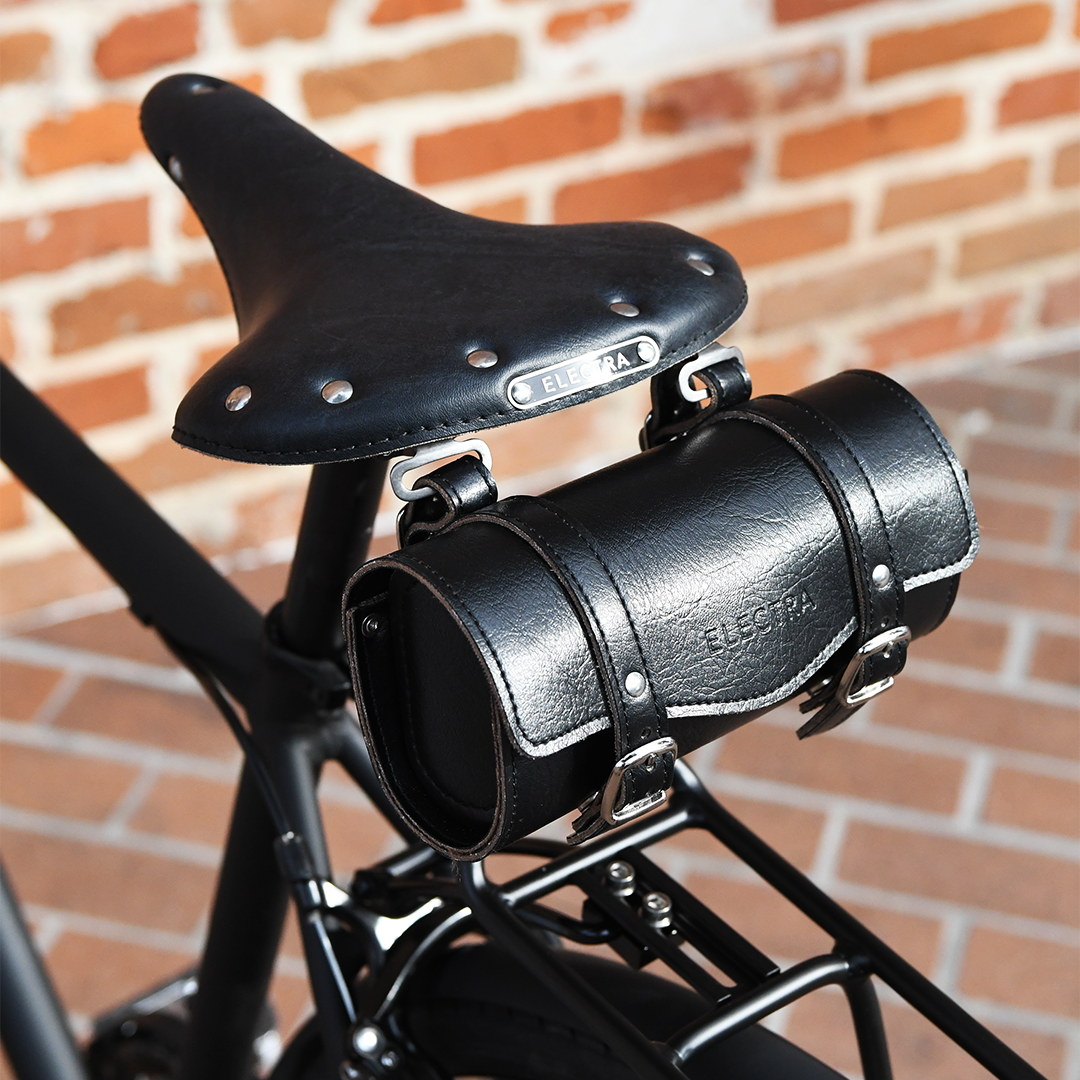 2/2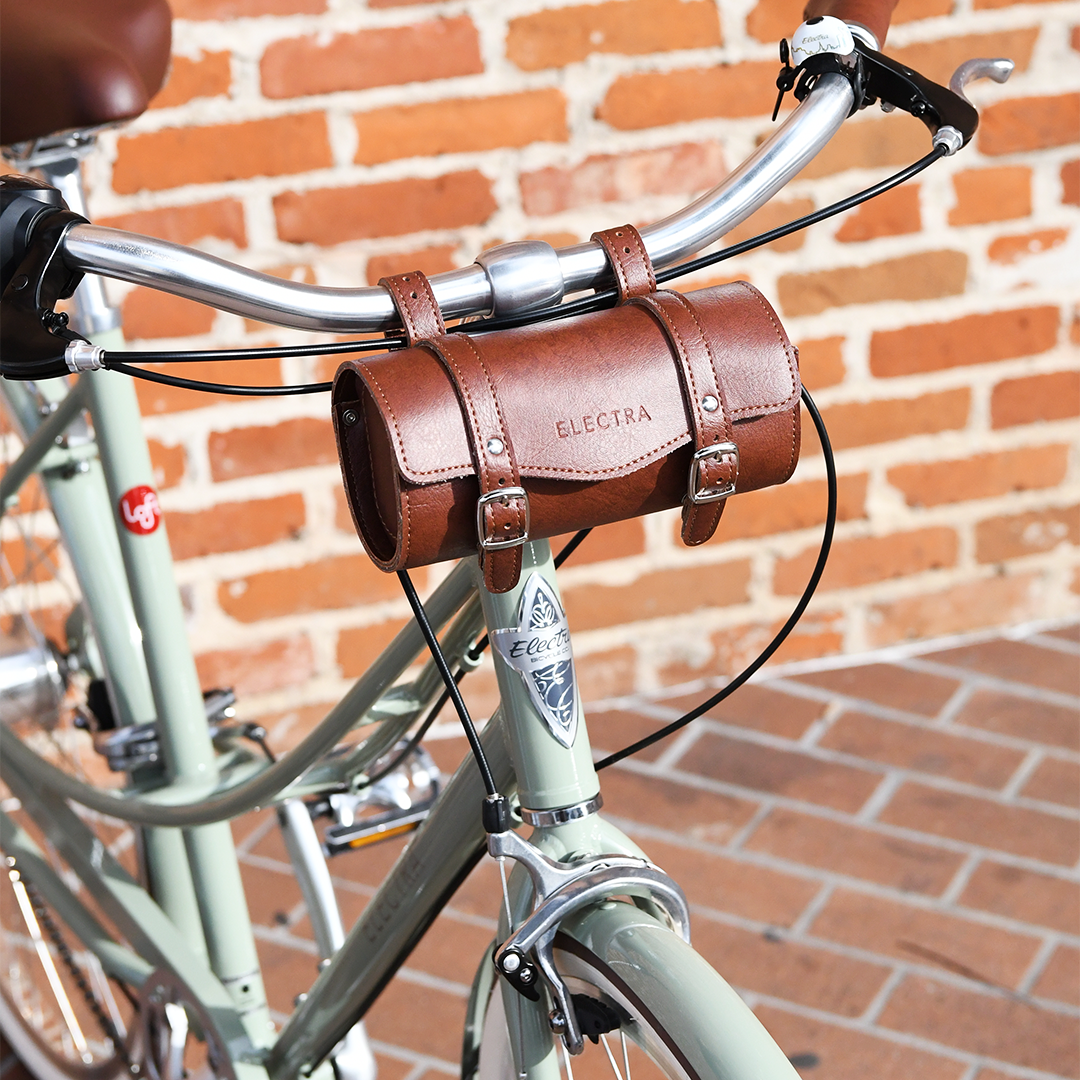 Rather than ogling at these beauties on your screen, take the subway or bus for the last time to your local Electra dealer and hop on a Loft Go! for yourself. There's no better way to get to the edge of your city and back. Be sure to follow us on Instagram to see even more of these bikes and the rest of the Electra family.