Jump into Summer with Electra Accessories
With
springtime
in the rear view,
i
t's
time to get your Electra
bike
spruced up for
summertime
shenanigans
.
Aside from
getting a tune up
–
either
with your local Electra dealer
,
or a DIY
job,
–
consider
dressing
up
your bike to
match
your summer bucket list. Afternoon at the beach? Check. Day at the park? Check
.
No matter
what
you're
into, w
e have
awesome accessories that
take
any bike ride
rides
to a sure 11/10.
Heading to the beach for the afternoon?
Make sure you have everything you need to have a blast in the sun. A beach session would not be complete without a Plasket (insert TM) to carry all your sandy essentials. If you're as much of a surf bum as we are, grab a Surf Longboard Rack to carry a board. Grab a Beach Ball Ding Dong Bell to round out the vibe and you're set. Oh! Before heading out the door, don't forget your helmet.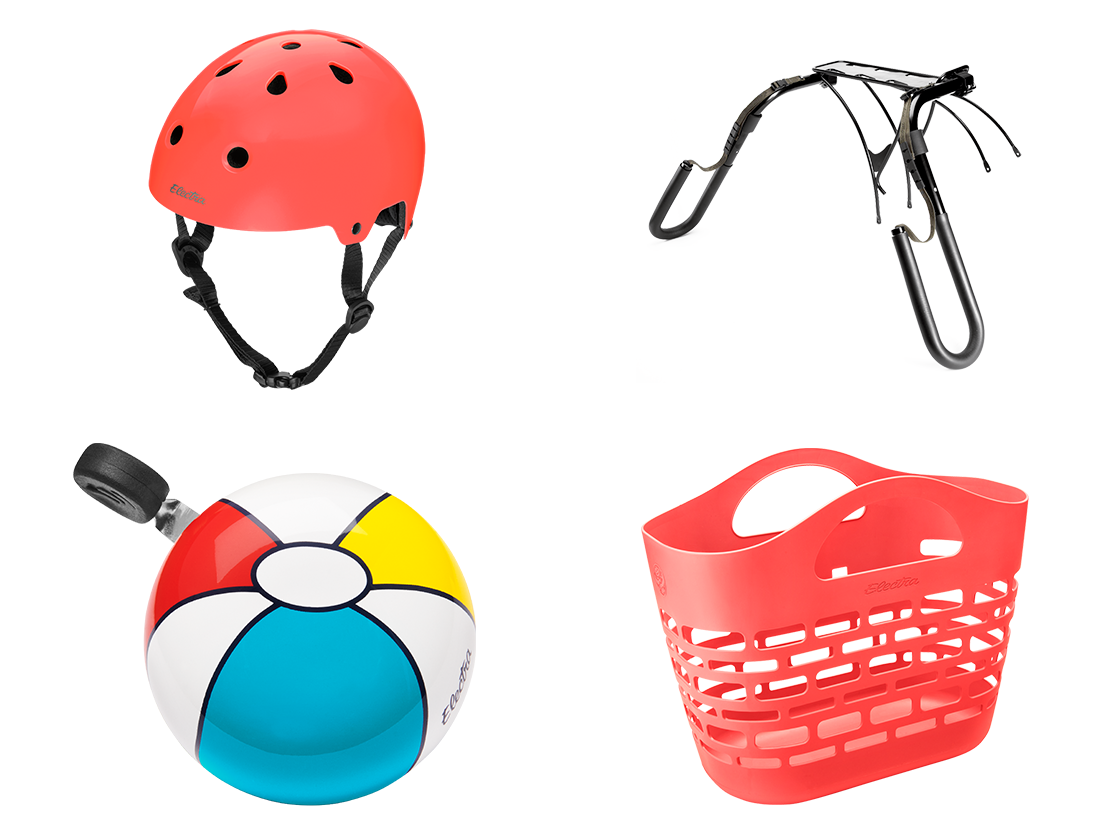 Meeting friends downtown for lunch?
Since you're just zipping down for a quick bite to eat, let's keep this simple. First, grab yourself a Universal Pinger Bike Bell so others can hear you coming through. As always, you'll want to protect that head of yours with a Go! Mips Helmet. Meanwhile, a Triangle Frame Bag will keep your phone, wallet, and other essentials safe. Lastly, since you'll be away from your ride, a lock will keep it secure until you're done with tacos, or whatever else is on the menu.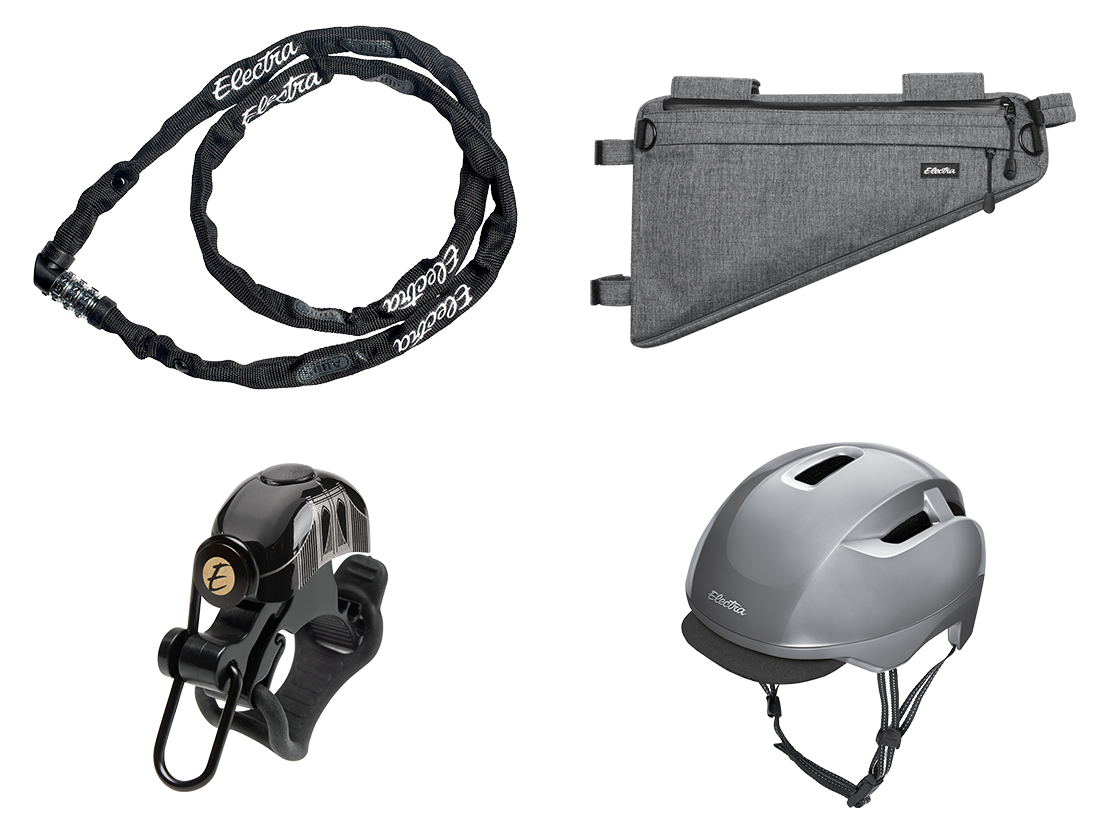 Spending the day at the park?
From Central Park to our very own Balboa Park here in San Diego, spending the day on a patch of green with friends is always a great time. A Honeycomb Low Profile MIK Basket and QR Front Basket can sure help share the load when carrying all those charcuterie fixings. For a bit of nostalgia, save a bottlecap or two from your picnic and add some style to your ride with a Bottlecap Bike Bell. You guessed it, be sure to grab a helmet on your way out so you can arrive safe and in style.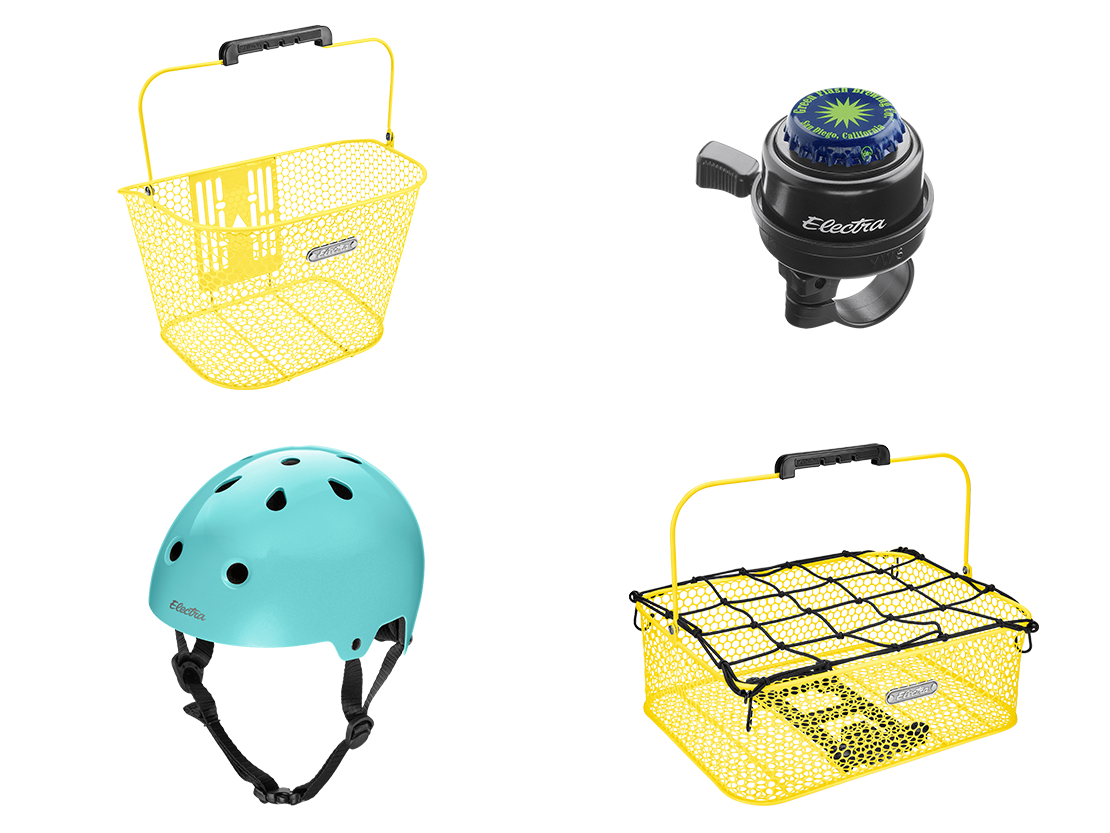 Setting out

for a dawn patrol to check the surf

?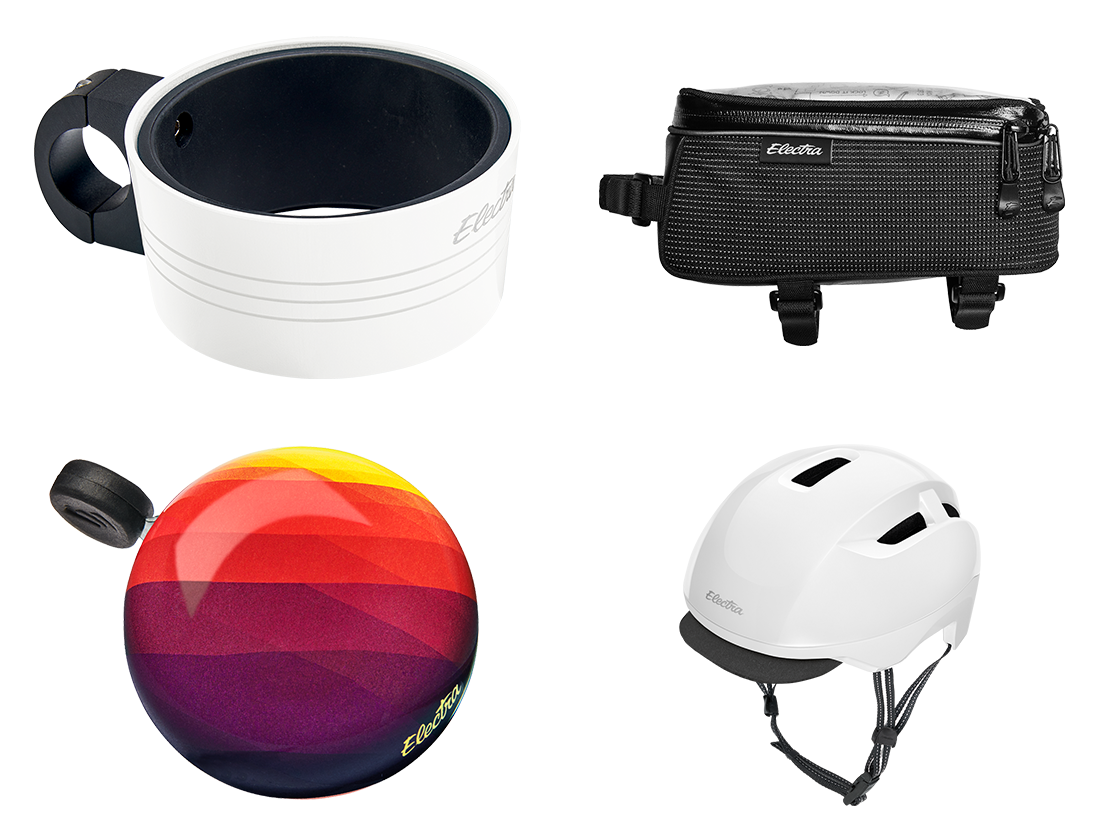 No matter the adventure, there's an Electra bike accessory waiting to join the fun. If you have some summertime adventures planned with your two-wheeled ride, send us a DM on Instagram and tell us all about your plans.