New season, New You: Jump Into New Accessories and Apparel
New season, New You: Jump Into New Accessories and Apparel
Our friends
over in
New England
are
currently
looking forward to the fall
flannels,
festive
lattes
, and
the smell of
freshly
fall
en
leaves. In California,
it's quite a different stor
y… our
p
alm
trees might shed a lea
f
or two
,
at most
, but
t
hat doesn't mean we aren't excited for pumpkin spice lattes and
the latest fall fashion.
Now, w
hen we say fall fashion, we
'
re obviously talking about the new
line of
Electra bike accessories
that just
dropped
. They're perfect for dressing your
ride so you can roll
into the season
with
styl
e.
If you know one thing about Electra, it's that we are all about having a good time. Our new bell designs do not fall short on the fun factor. 1 new Spinner Bell + 2 new Twister Bells + 2 new Pinger Bells + 2 new Domed Linear Bells + 4 new Ding-Dong Bells + 5 new Domed Ringer Bells = 16 new bell designs! Feel free to check our math, but we would rather get back to having fun.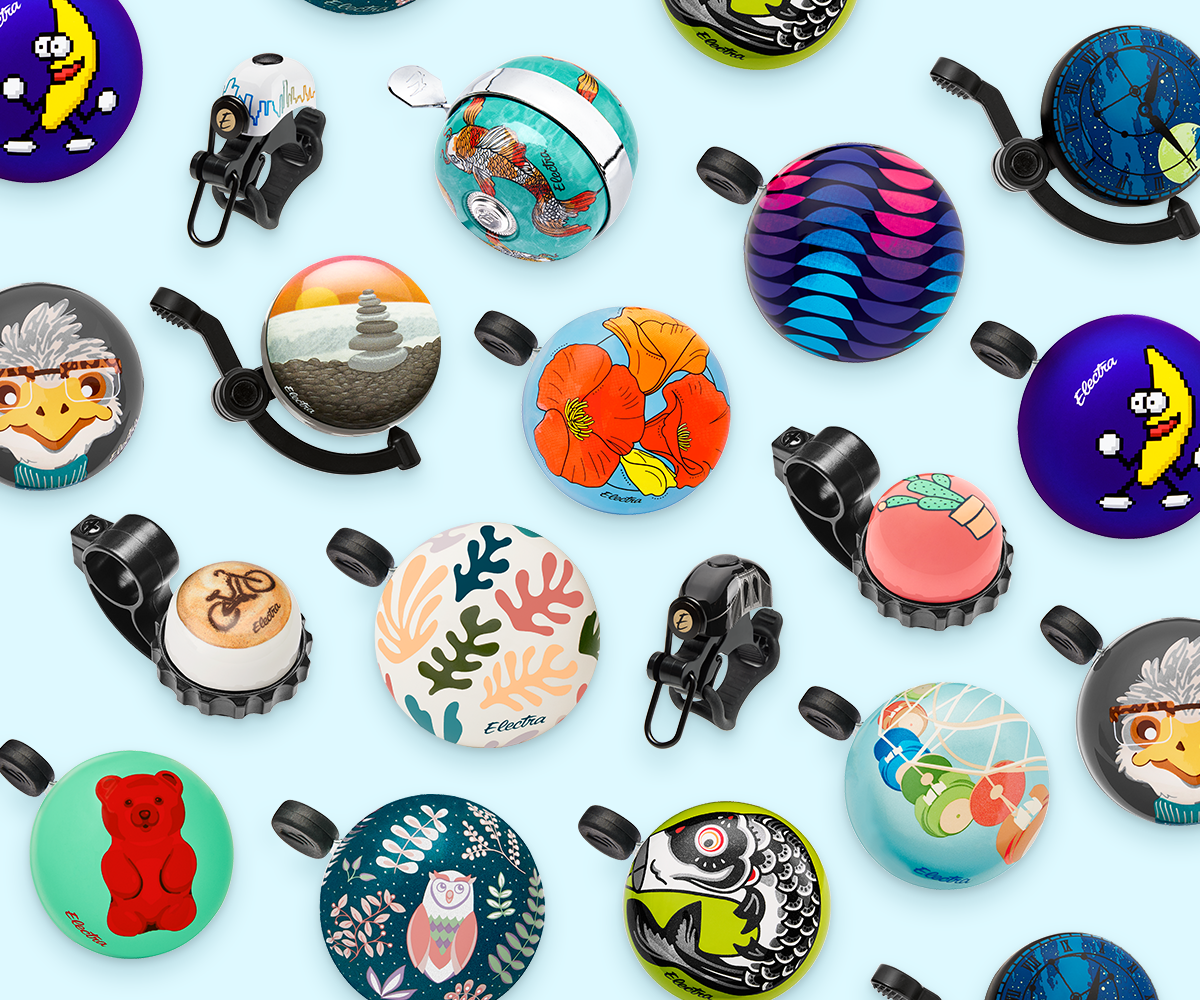 We draw inspiration for new designs from everywhere and anywhere. Like many of you out there, we have a massive sweet tooth, so it's only fitting that we bring a Gummy Bear Ding-Dong Bell into the mix. Like the Baywatch crew, we love the ocean, no joke, it's our backyard. The Coral Reef Ding-Dong Bell reminds us of that while we are working hard. For some of us, after a long work week, we like to let loose and dance our rear wheels off. In that case, the Banana Dance Ding-Dong Bell is just the thing to get you in the mood.  
If you're looking to freshen up your closet after a fun– filled summer, we are here to lend a hand. Maybe you failed to remove the ketchup or mustard stain from your favorite hotdog eating shirt. Sound like you? Well, you're in luck if so because we're introducing two new T-shirt designs. The Neon Women's Tee and the Mens EBC Speed T-Shirt are here and ready to freshen up your wardrobe for the next adventure… or BBQ.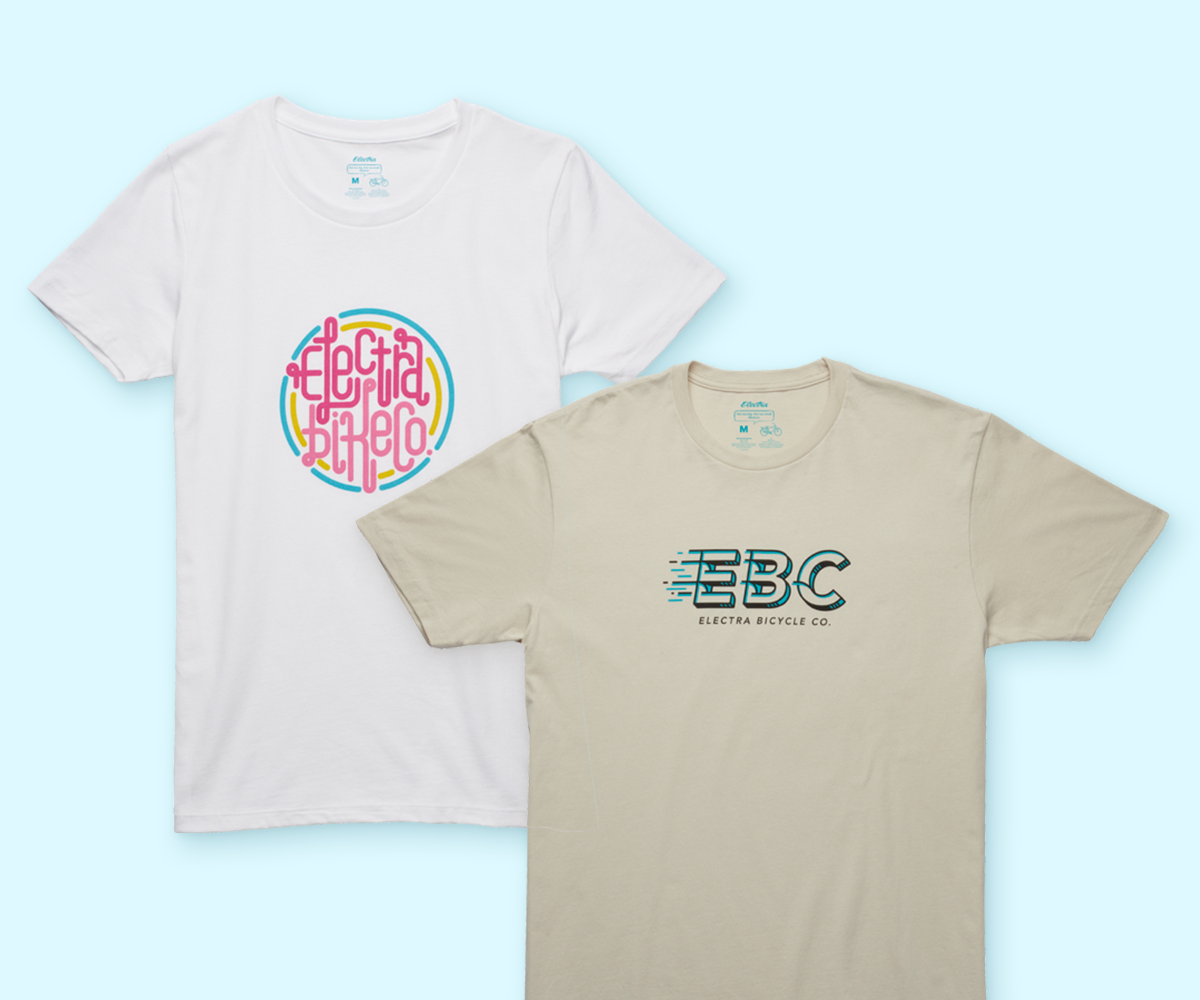 You never want your wardrobe to be limited. Good thing we have socks on socks to choose from. If you're catching a plane to the tropics, go there in style with our Tiki Time Socks. Want to double down and match the bell you just picked up? We have a pair of Banana Dance Socks for you! Or maybe, if you're anything like us, we like to be goofy. The Richie Socks can help set the mood for your day when you slip them on in the morning.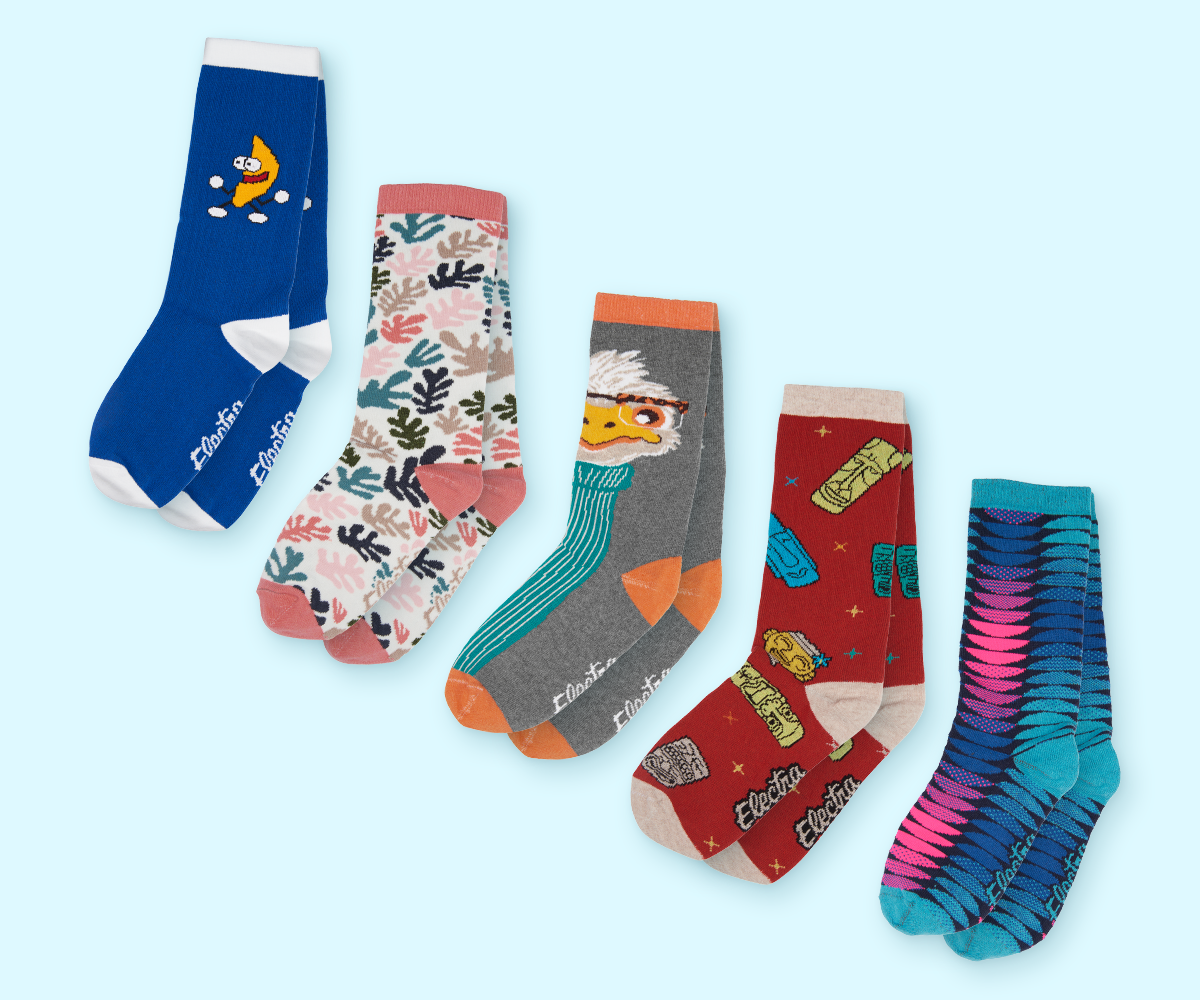 If new apparel or bells don't pique your interest, don't worry… We have you covered with a flurry of new baskets, mirrors and more. A question on everyone's mind by this point is, "how do we get our hands on these new goodies?" Great question. Find your local Electra dealer and see what they have in their shop. Want instant satisfaction? Head over to our website, click a few buttons and they will arrive at your doorstep. Last thing! Don't forget to follow us on Instagram and share your two-wheeled adventures with your new, snazzy accessories and apparel.