The Best Day of Your Life: New Bike Day!
This is a day
that
stand out amongst
all other days
…
Your personal memoir
will
record
it
as one of the greatest
in
your
entire
life
..
.
A core memory
,
if you will.
We are
,
of course
,
talking about
new bike day
.
Plainly put,
it's
t
he day you
ride home with a
brand
new t
wo-wheeled companion
.
While this
life event
is unequivocally memorable, here are a few tips and tricks to
ensure
you
m
ake the most of it.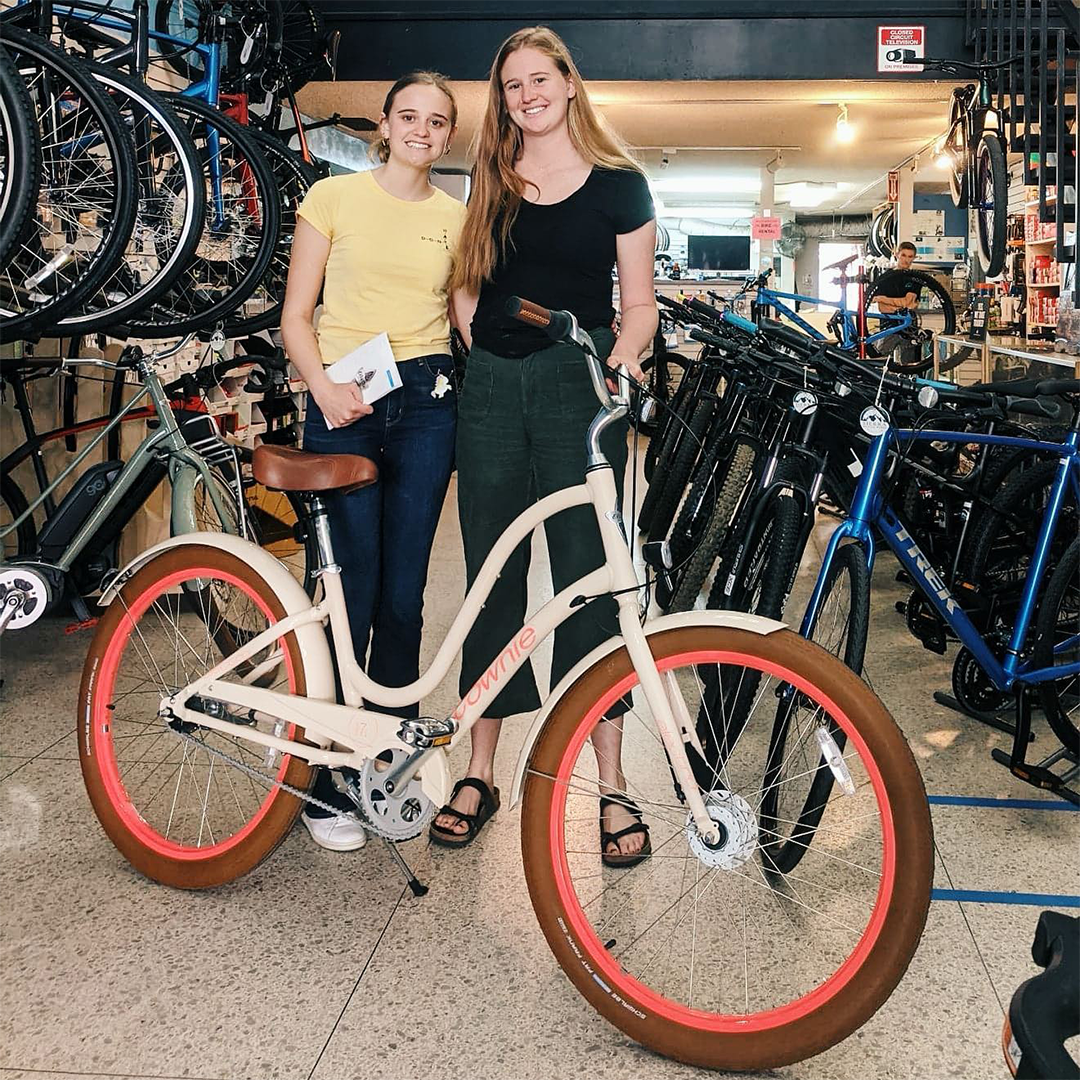 Before we dive into the meat of the matter, let's discuss a few disclaimers of new bike day:   
Due to high levels of excitement, breakdancing can occur at time of purchase. 

 
High fives with strangers are inevitable. 

 
Smiles from ear to ear have also been noted as a common side effect. 
Alright, now it's time for the juicy stuff. Before leaving your Electra dealer with your new ride, there are a few accessories that are, it's safe to say, a must.  
SAFETY: Like mom always said, safety first! Snagging a new

helmet

is always a good idea. You're in luck as we have a wide array of fun colors, styles, and graphics to choose from.

 

SECURTIY: We are all sometimes forced to give into our primitive urges to scarf down a taco or two from the local hole in the wall. We have all been there, so if you do have to go inside, make sure you pick up a

bi

ke lock

to keep your friend secure.

 

SOUND: While wanting to shout from the rooftops is another side effect of new bike day, grabbing an Electra bike bell is a great alternative for making sure you're heard loud and clear.

 

STORAGE: Not all of us have enough rooms in our house to dedicate one solely to our Electra bikes (and if you're wondering, yes

,

people like this do exist), so instead

,

a trusty bike cover will keep your ride out of the elements until its next adventure.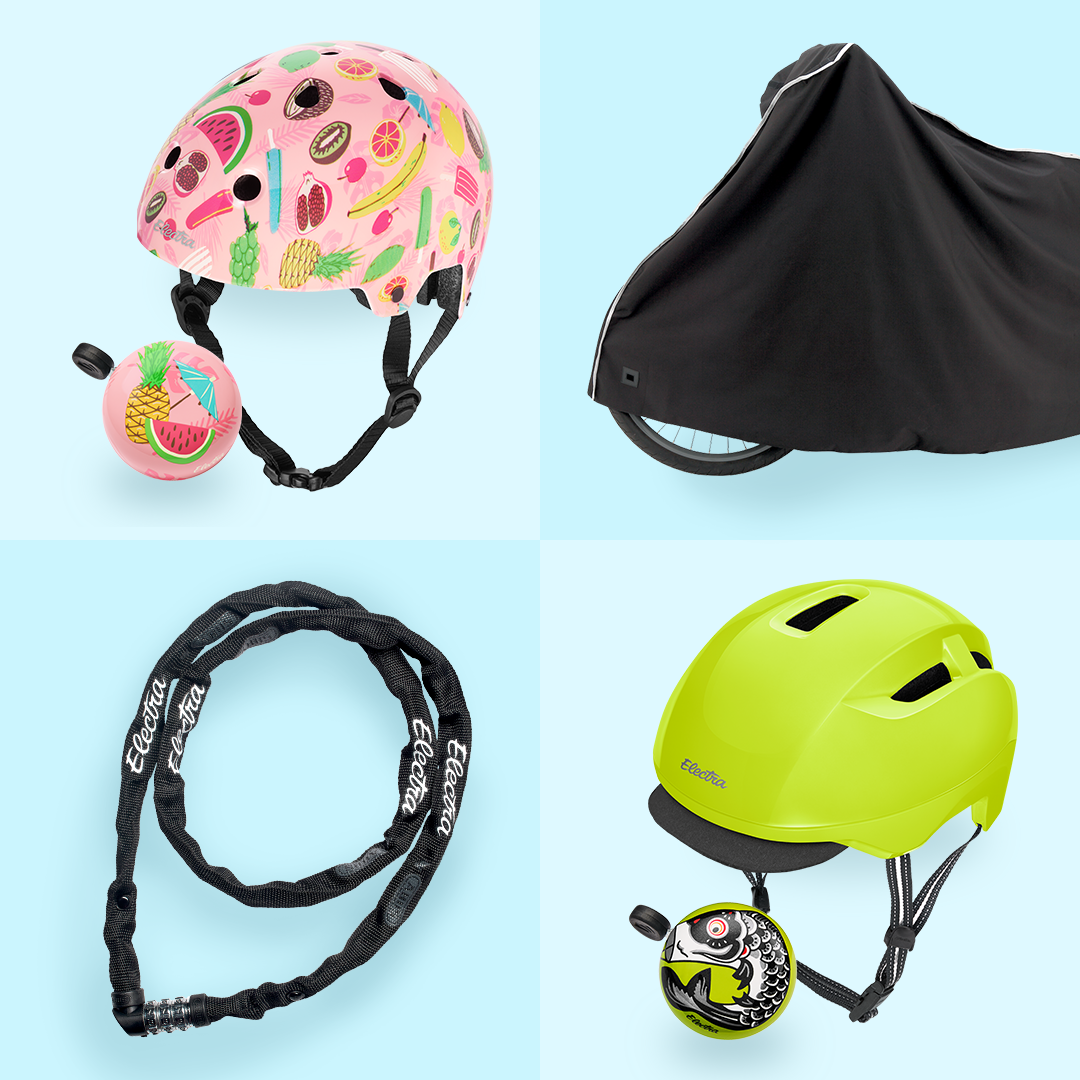 One last step before you hit the streets rolling! It is very important to register your bike on electra.trekbikes.com. The unfortunate reality is that bike theft is a real thing, but registering your bike captures its serial number in a database that allows it to be tracked should it go MIA. You can tackle this with your Electra dealer or on your own time.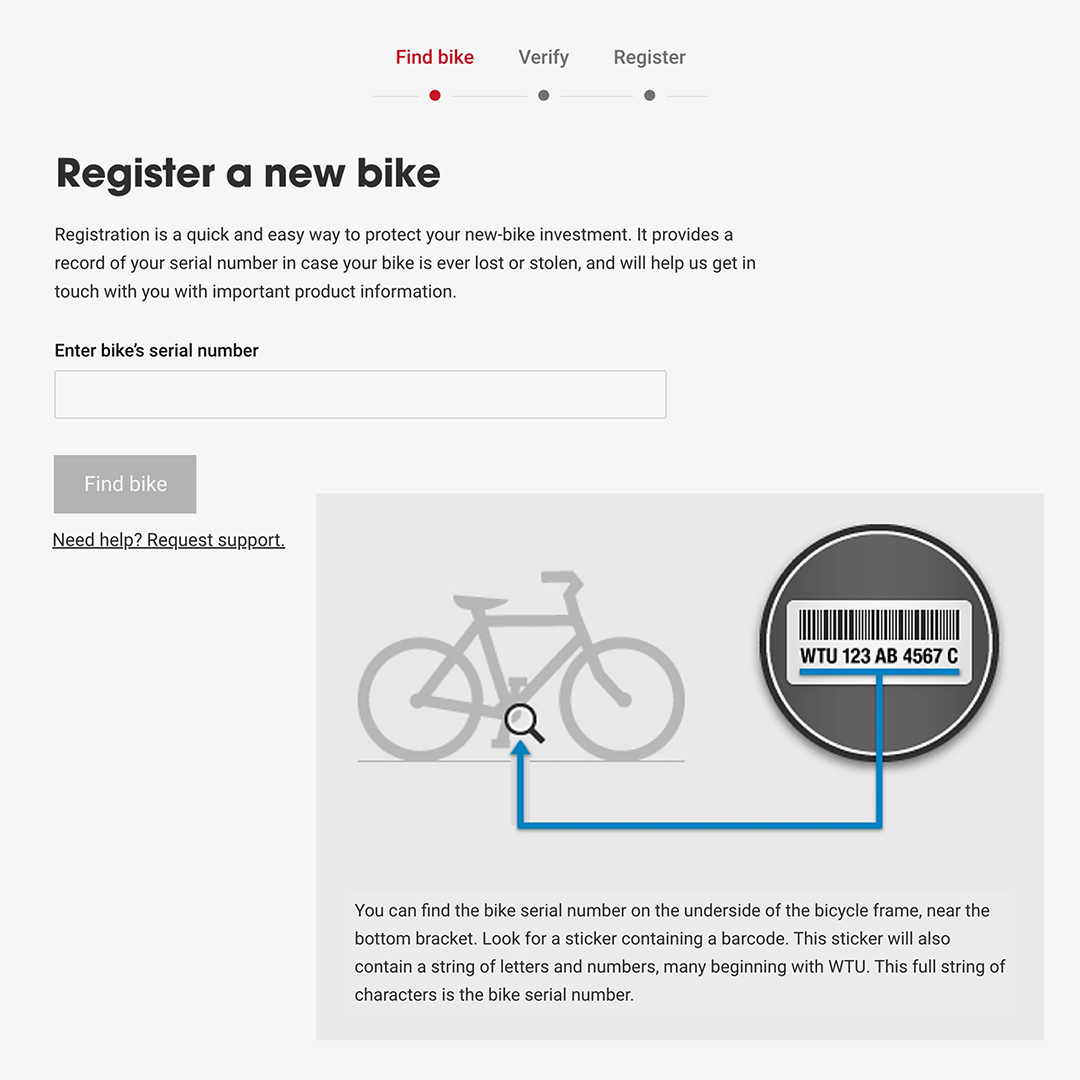 Okay, we have the big-ticket items checked off your new bike day list. However, there is one last piece of the new bike day puzzle. Like your car, your bike will need service and support from time to time. Like a good friend, your local Electra dealer is there.  
Schedule a first tune up when you buy your bike. This usually covers a safety check, adjustments, and any software updates if you have a Go! e-bike. Depending on how much you ride, your Electra dealer will recommend you stop by for service and a smile between 3-9 months. 

 

Ask your Electra dealer about preventative maintenance, including chain lube, checking tire pressure, and general cleaning.

 
As time goes on, you will start to see how your bike fits into your lifestyle. Maybe the addition of a basket, bag, or some streamers will make those farmer market trips much more enjoyable. When you go back to your Electra dealer for your tune up, it's a great time to explore all the options for personalizing your ride.   
If there is a new bike day on your horizon, don't be a stranger! Post your excitement to social media, tag us and include #newbikeday in your caption. We would love to follow along with your adventures!