#ElectraLove: Kristy's Ride for St. Jude's
We like to think that every ride on your Townie is special because, well… it is! Those casual rides on the beach or through the park are guaranteed to put a big smile on our face and maybe, just maybe, a little sweat on our brow. Sometimes, though, a Townie ride can be so much more.
Kristy Webb lives out in Maryland, where she loves to travel, hike, and take on the great outdoors. Back in April, she joined the Electra family when she purchased a Townie Original 7D EQ Step-Thru in Palm, which is how our stories collide. Decked out with a rack and basket, she began to ride every chance she could get, like trips to the market or post office. As September rounded the corner, Kristy began to see Facebook posts about an upcoming charity ride hosted by St. Jude's Children's Research Hospital.
The 150 Mile Cycle Challenge was created by the St. Jude's Children's Research Hospital to support kids under their care. Much like Electra's own Electra Fun Ride, this event makes an impact by bringing people together around a common cause… a cause that spoke out to Kristy as she decided to join in.
Just like that, Kristy set off to raise awareness for St. Jude's by biking 150 miles during the month of September, which happens to be Childhood Cancer Awareness Month. Her goal was to challenge herself mentally and physically, and she certainly has! Kristy recently cleared 150 miles on her ride! Three cheers for Kristy! Many those miles came from peaceful morning rides with her camera in hand to capture beautiful photos of the sunrise… and her Townie.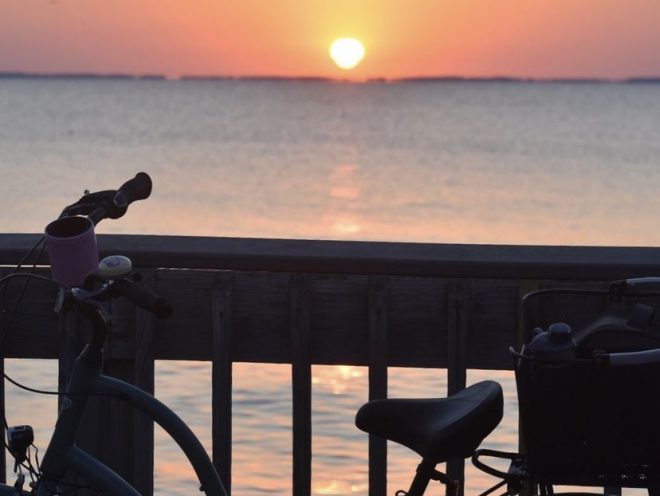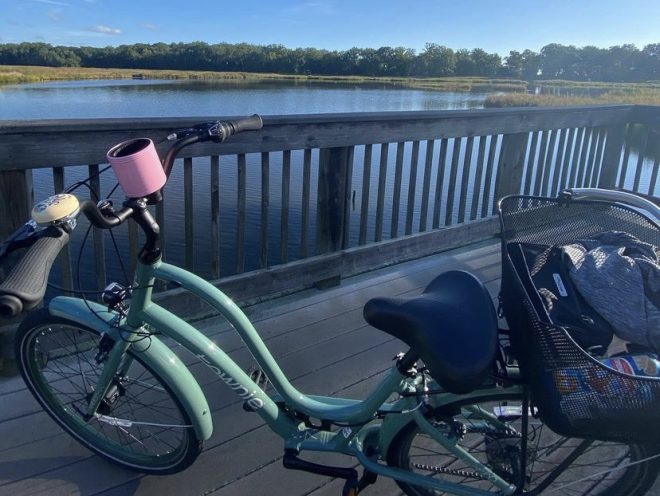 With 150 miles down and several hundred dollars raised for St. Jude's, Kristy has been on quite the journey. Inspired by the support she received from the community and other riders, this may be the first of many. She hopes to participate in the ride again next year and challenge herself to go further.
If you feel inspired to contribute, you can read about the Bike for St. Jude event here or even donate directly to Kristy's ride here.