#ElectraLove: Townie Go! 5i
Sometimes we stumble into love with things we never knew we were missing. That often happens when someone sits their bum on the saddle of a Townie Go! 5i for the first time. Check out the latest #ElectraLove stories about how these riders fell in love with their e-bikes.
First up is the dynamic duo, Trudy and Tony. Up until the world shut down back in 2020, they loved travelling internationally. However, with the changing times, they decided to fill their knack for adventure by buying two electric bikes. International travel turned into domestic travel à la minivan – with their Go! e-bikes on board, of course. Soon after, they started to out-adventure the mini and upgraded to a Ford Transit Van. We're talking the real deal. Bringing their e-bikes along for each trip allows them to explore more, bike further and keep up with each other no matter the destination. We want to be more like them when we grow up. The best part is you can track all of their adventures on Instagram and YouTube! Where will they be headed next?
1/2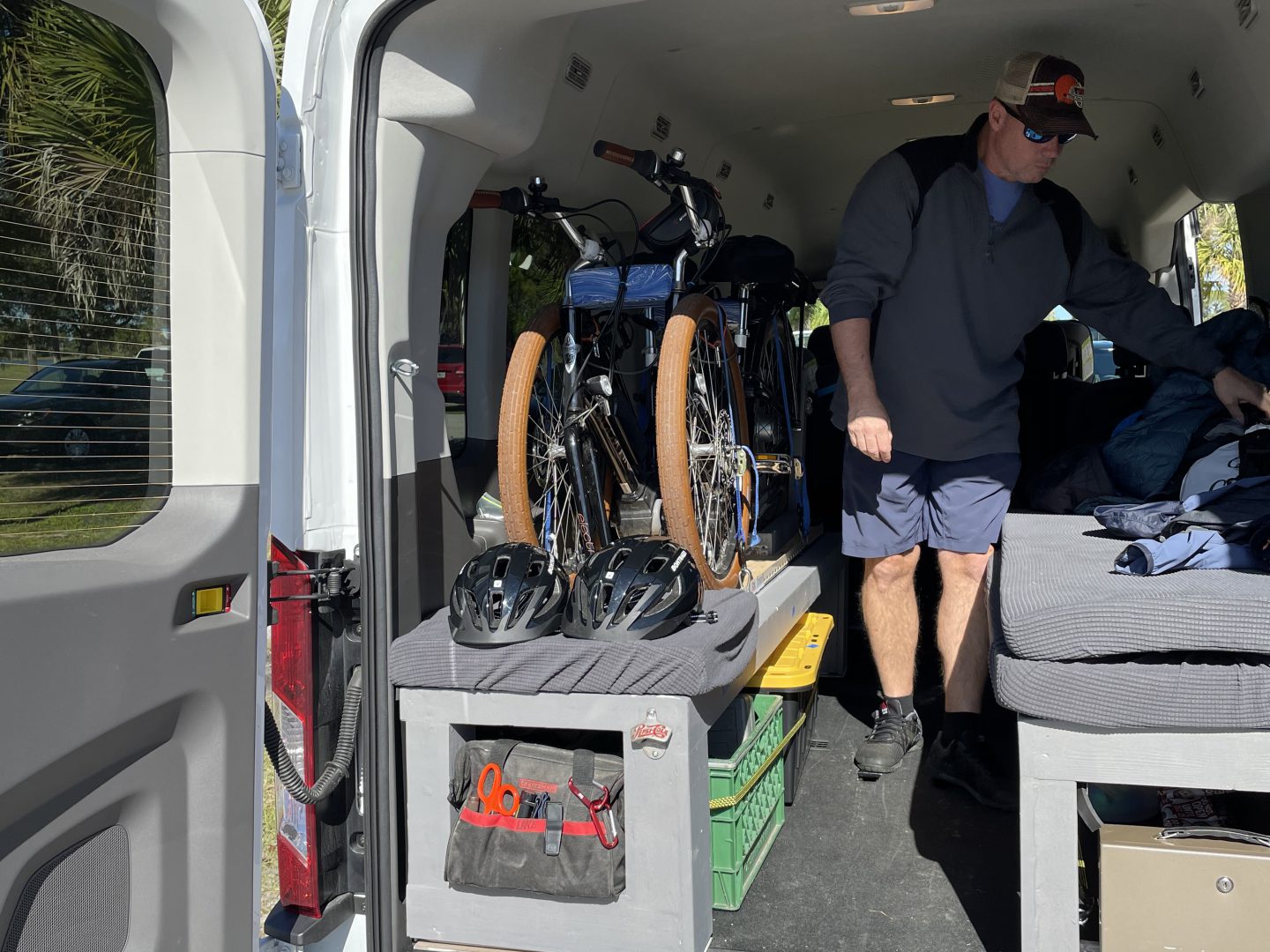 2/2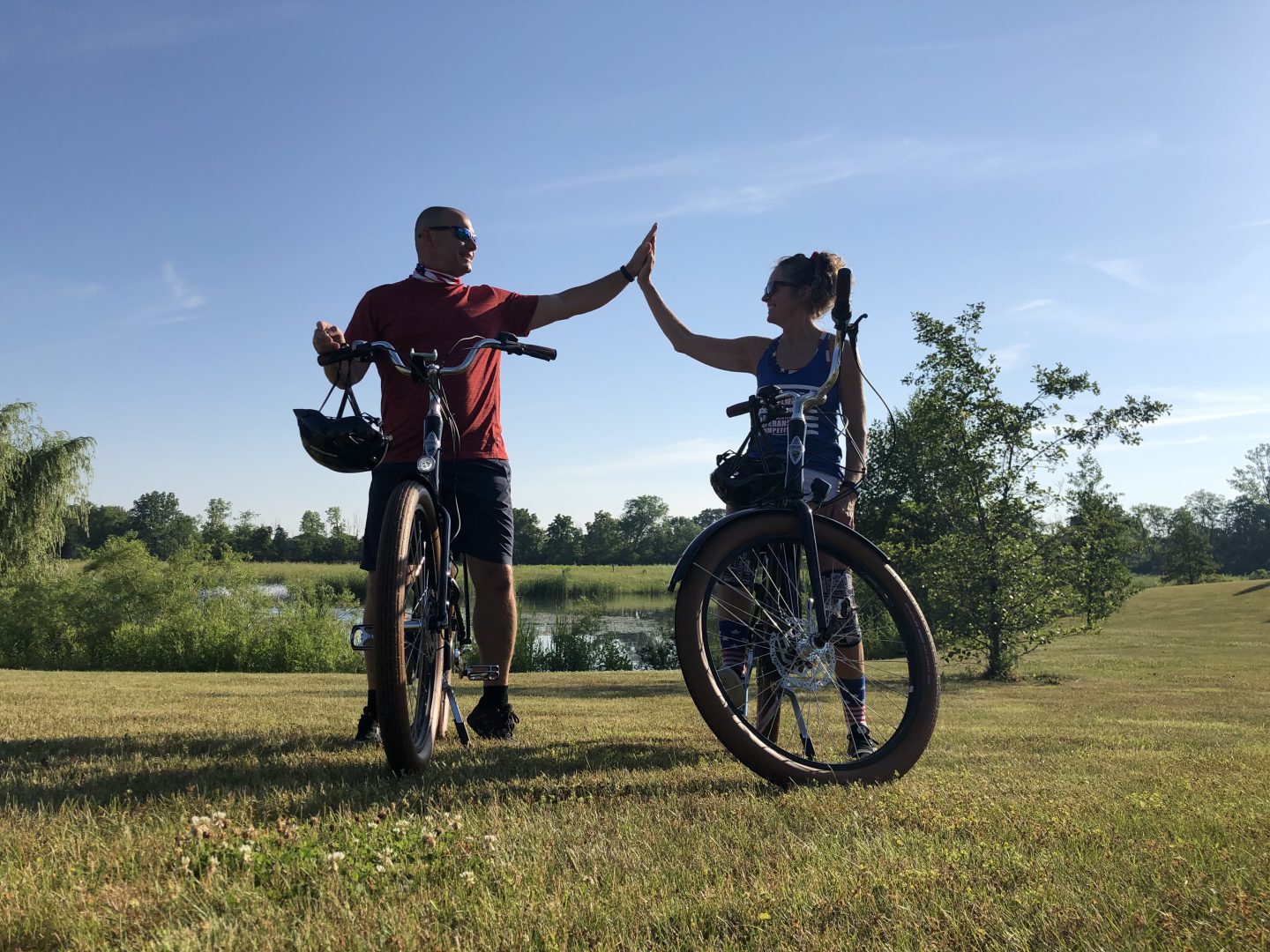 Now, let's take a second to talk about Andrea. After not riding a bike for years, she and her friends were easily swept up in "Townie fever" as they coined it. After debating over which color to choose from, she landed on the Townie Go! 5i in Cloud Grey. While those pink rims were a little out of her color wheel, the test ride sealed the deal, and she was in love.
Her hometown of Lawrence, Kansas is boosting its bike infrastructure making it easy for Andrea to ride every day… weather willing. One of her favorite routes is called the Lawrence Loop Trail. It runs along an old rail line in the industrial side of town leading to wide open spaces to the south, or the historic part of town to the north. Andrea's Townie Go! has allowed her to explore her neighborhood better than ever before. We know Andrea isn't alone when she said, "it's been life changing!"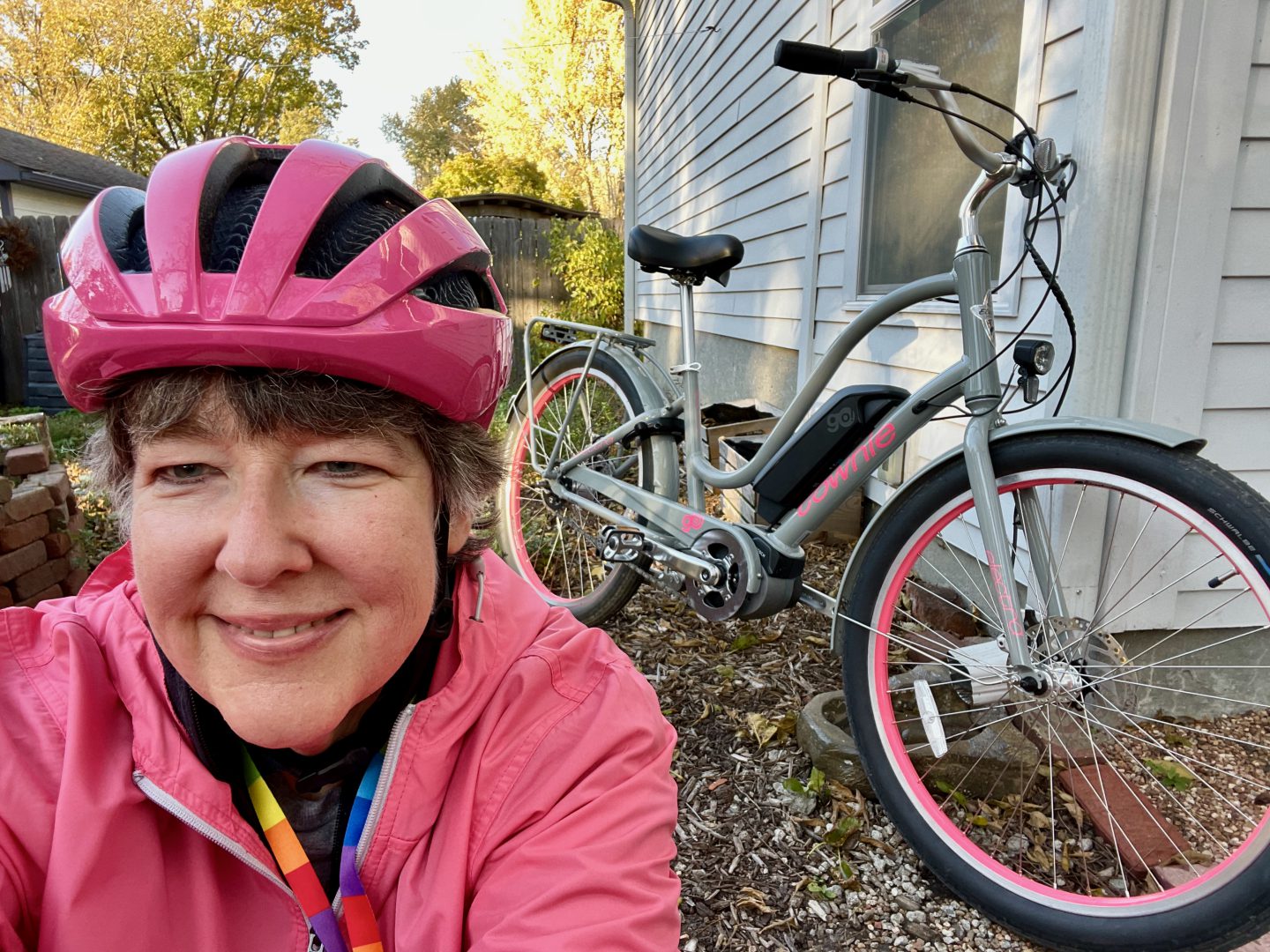 Last, but certainly not least, we have Tammy. She had been a Townie 7D rider for nearly seven years and loved it, especially after being into sports her entire life and always staying active. Her Townie easily fit into that lifestyle. However, everything came to a quick halt when she was diagnosed with debilitating osteoarthritis in both knees at a young age. Even after a series of surgeries, including two knee replacements, nothing was going to stop Tammy from getting back out on two wheels. Her husband and son are both cyclists… and she couldn't let them have all the fun! However, the first bike she got back on didn't provide the support she needed, so riding was painful. That's when her husband suggested a Townie Go!… She did love her Townie 7D after all. In September 2021, Tammy bought her very own Townie Go! 5i, which allows her to ride whenever possible. The Flat Foot Technology makes it the perfect bike for Tammy to use, even with prosthetic knees. Check out these pictures from a warm winter day in her hometown of Virginia Beach, Virginia. Note: the deer checking out her ride in the background.
1/3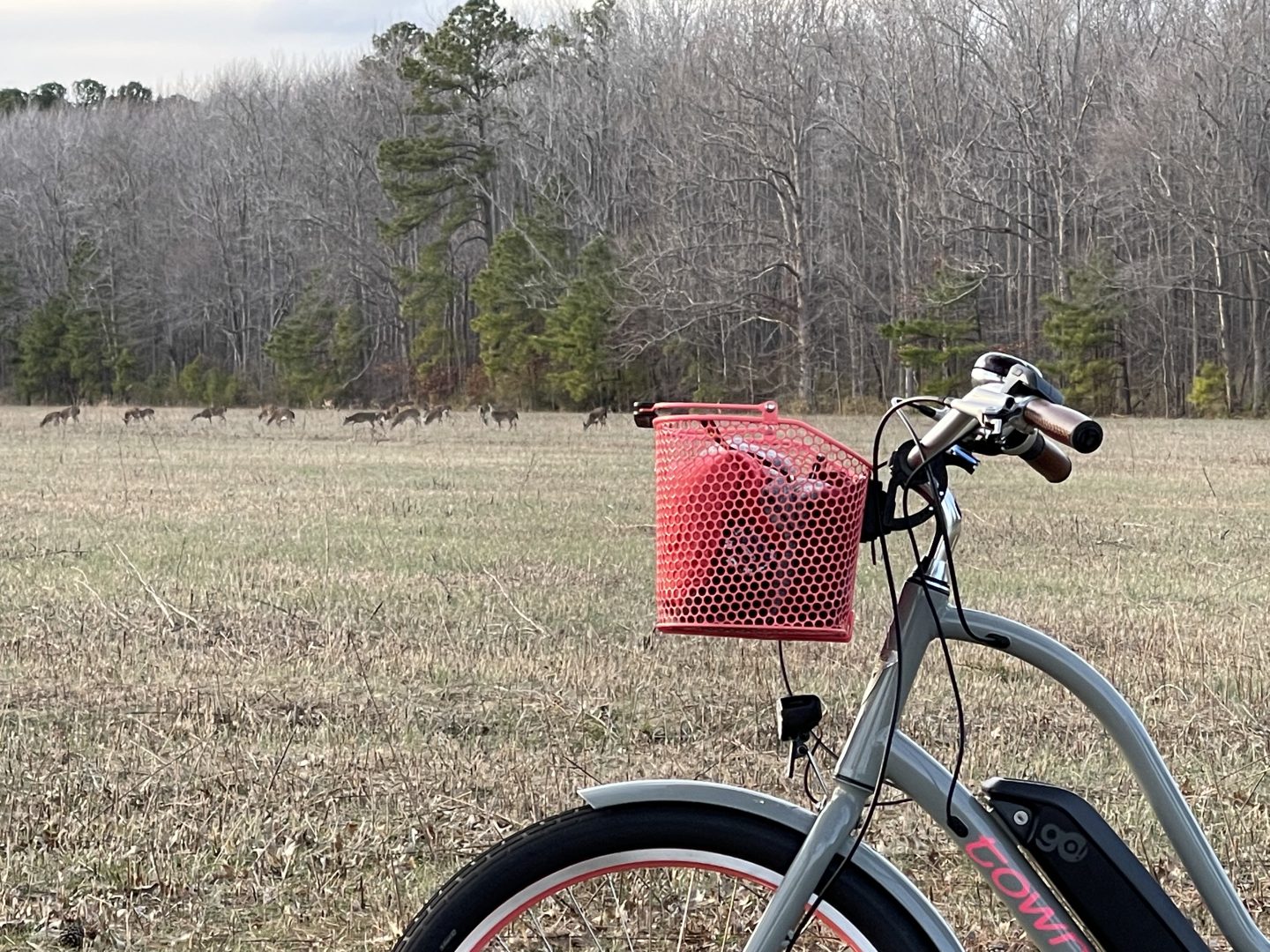 2/3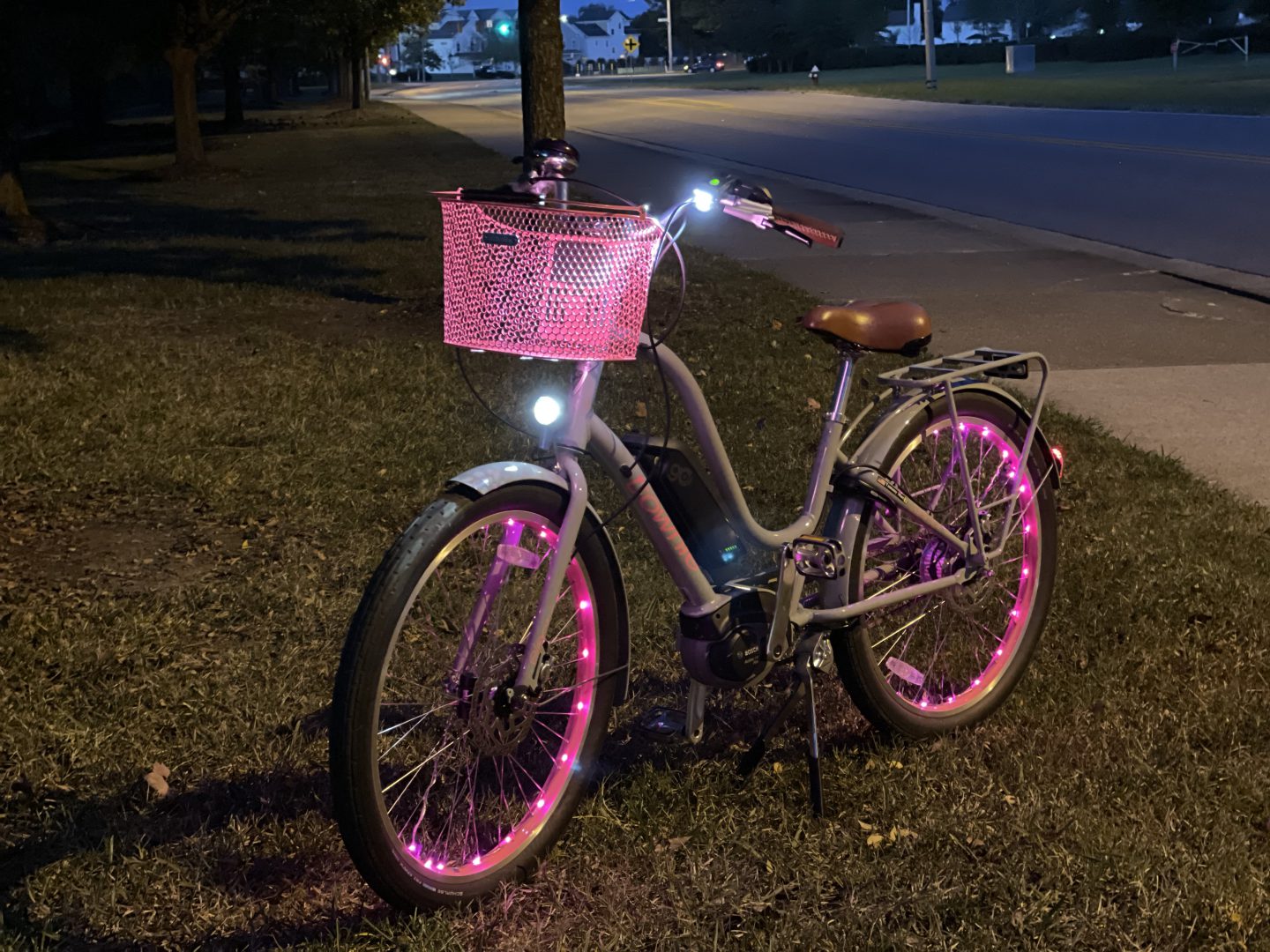 3/3