"Wear a helmet! Wear a helmet!" While we might sound like a nagging parent, wearing a helmet is important… especially if you're riding three times faster and farther thanks to your trusty electric bike. That's why we created the Electra Go! MIPS Helmet. It features e-bike rated technology to keep that head of yours safe, even at higher speeds.
The increased performance and security are supported by the latest MIPS technology and NTA 8776 Certification. MIPS stands for Multi-directional Impact Protection System. This system allows your head to move inside the helmet upon impact, redirecting the force, and protecting that noggin' of yours from minor to severe brain injuries. Pretty top notch.
These helmets are also NTA 8776 certified. To break that down nice and simple, they're perfect for e-bike riders because they've passed a few extra helmet safety tests. Now, don't get carried away here… a stronger helmet doesn't mean you should test the limits! It just means that you're better protected in case an accident happens.
Alongside their certifications, we've designed our Go! MIPS Helmets to account for another huge safety element: visibility! It's important for you to be seen when out on your local bike path, neighborhood loop, or city street.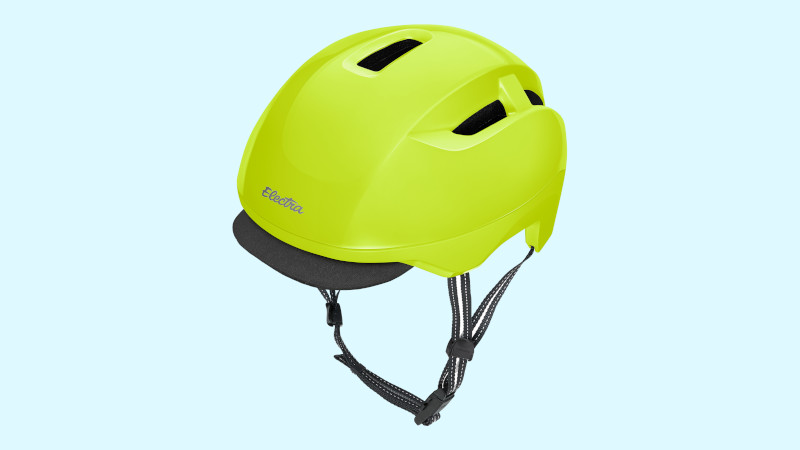 The new Hi-Vis Yellow lives up to its reputation for maximum visibility. Along with the striking new color, all Go! MIPS Helmets feature a reflective front logo, rear decals, and straps for 360 degrees of visibility. If someone shines a light at you, your helmet shines back!  A detachable visor, adjustable fit retention system, and magnetic Fidlock® buckle round out the features that make this an E-ssential item for any e-bike rider.
To learn more about our new Go! MIPS Helmets, check out our website to read on, or head to your Electra dealer to try one on for yourself.