Official Electra Touch-Up Paints Are Here
Nearly
two
years ago, we
came to you with
t
ouch
u
p
t
ips
for your bike
.
This
little secret
taught many of you
how to keep
your
Electra looking as good as
the day
you first laid eyes on it
.
Today
,
we're
back
, but this time
we're
introducing
the
official
Electra touch
-
up pain
t
collection
.
Now for a disclaimer, these are TOUCH UP paints. As fun as it would be, they're not meant for painting a mural on your ride. They are the perfect solution to cover up a scrape or two from all your fun adventures. Now available from your local Electra dealer and online, there are 11 colors to choose from: 
Gloss Yellow

 

Gloss Tan 

 

Gloss Pink

 

Gloss Grey 

 

Gloss Green

 

Gloss Teal

 

Gloss Blue

 

Gloss Bronze

 

Gloss Red

 

Matte Purple

 

Matte Blue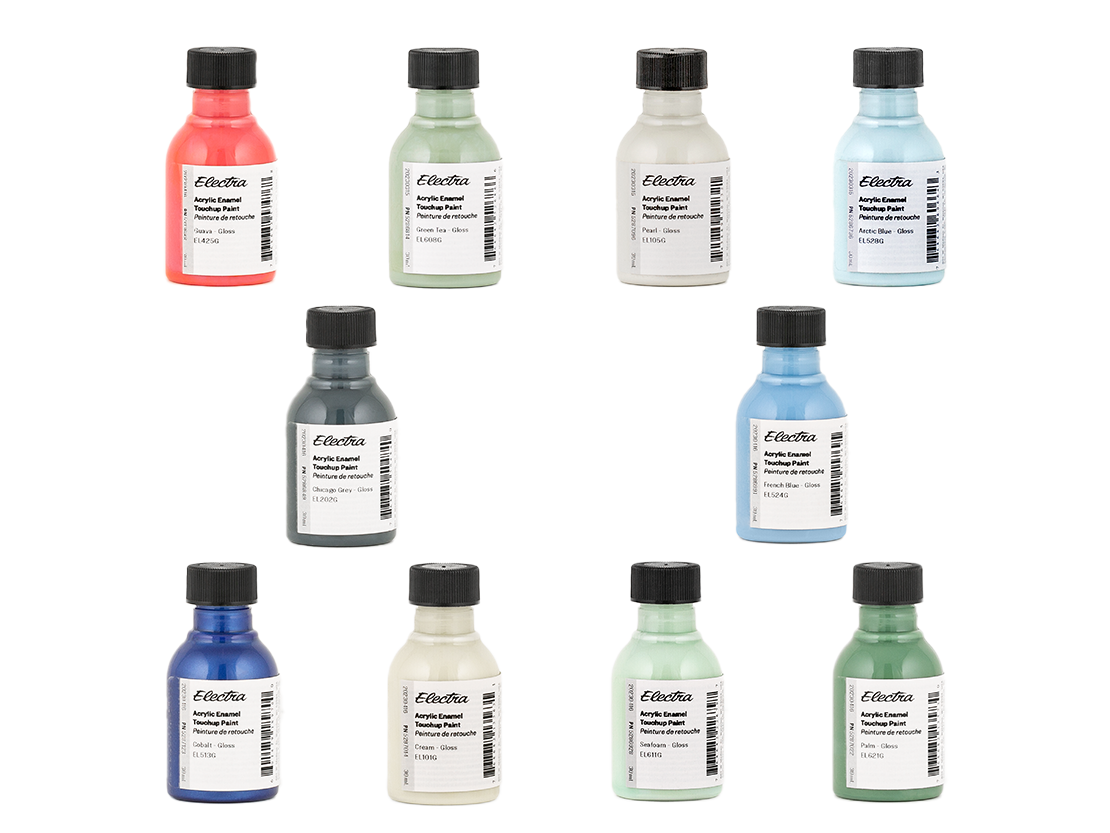 Application is easy, just think back to your finger-painting days, but with slightly more attention to detail and a tiny brush.  
Make sure that the space on the frame is squeaky clean and dry.

 

Shake the bottle to mix the paint.

 

Use the supplied brush to paint a thin layer. Do multiple layers if necessary. 

 

Allow paint ample time to dry in a warm place.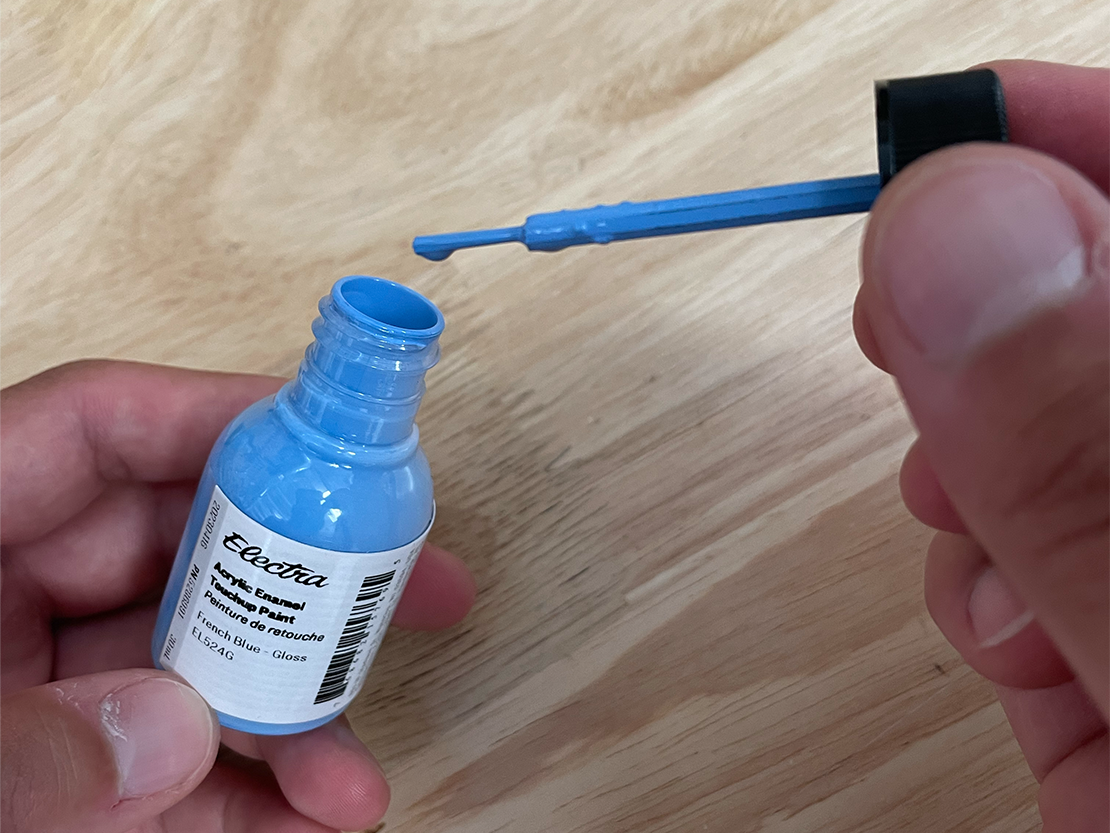 Now we can imagine what the first questions might be when this blog goes live: "Why don't you have touch up paint for my frame color?" Which will be followed by "and this color? Well, what about this one?" Let's break it down. 2023 marks the 30th anniversary of Electra. You can imagine over 30 years we have made a lot of uniquely colored bikes. As much as we would love to, we just can't produce that many touch up paints. We have some of our most popular colors for past and present bikes. Don't worry though, each year, we will release more colors. 
For those who are in a pinch, don't forget about these tips. Nail polish can go a long way in making your ride look like new. Have a life hack for fixing paint on your Electra? Drop us a message on Instagram and tell us all about it. Don't forget to contact your local Electra dealer to order your Electra touch-up paint or order online today.