Sport up your life on the Vale Go! 9D EQ S
Take a second to envision your perfect sunset cruise. Maybe it's riding down the legendary Coast Highway. Maybe it's that uneven, hilly back road to your secret spot. Now picture what you're riding. Some of you might be picturing a sleek, two-seater convertible... but we're picturing the new Vale Go! 9D EQ S. It's just as sporty, but on two wheels and gets a little more wind in the hair.
You're probably familiar with our Vale Go! 9D EQ. Take a second to picture that beaut of an e-bike featuring a sleek, step-thru frame and removable integrated battery. Now picture that bike, but with the new, enhanced Bosch Performance Line Sport system. This upgraded motor places the Vale Go! 9D EQ S in the Class 3 e-bike category. Now, we always get all technical, but this is important. A Class 3 e-bike means the motor provides assistance past the standard 20mph and up to 28mph. That's all thanks to an impressive 65Nm of torque. Basically, this pedal-assist motor gives you consistent support across all speeds… especially at faster ones.
The Bosch Kiox Display is another tech feature worth mentioning. The color display is top notch and functions like a mini computer on your handlebars. It houses rider data like speed, heart rate, and battery charge all while adjusting to the amount of sun or shade you're in for optimal visibility.
Other features include the 27.5" puncture-resistant tires, hydraulic disc brakes and suspension seat post. All of these details plus the upgraded Bosch Performance Line Sport motor provide stronger support even on tougher, longer, hillier rides. Happy hour doesn't seem too hard to get to now, does it? Neither should that cute little picnic spot off the beaten path.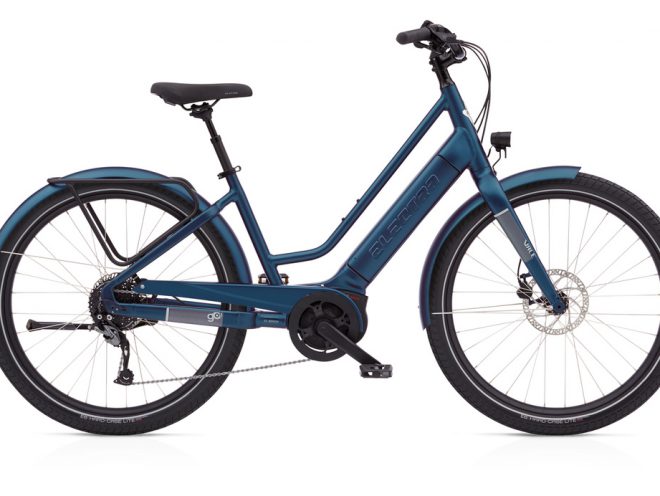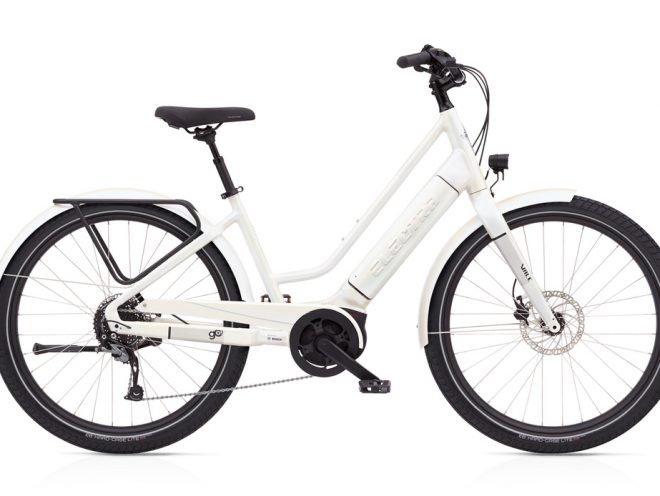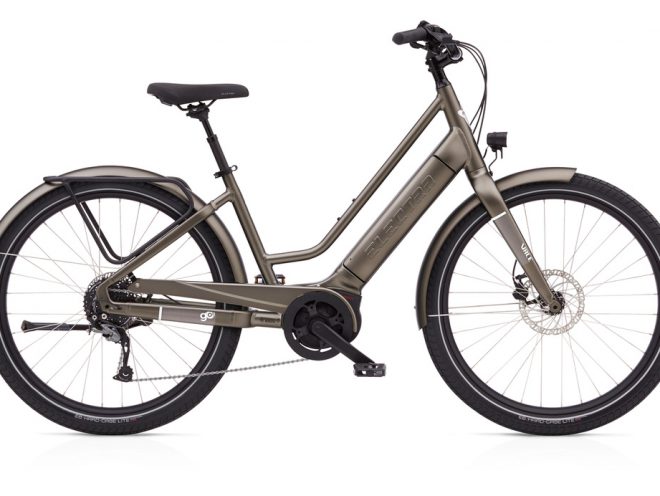 From Matte Indigo and Pearlized White to Zinc and Fern Metallic, there is a color for whatever adventure lies ahead. Seeing is believing… or is it riding is believing? However the phrase goes, we suggest you head to your local Electra dealer to give one a test ride.