Artist Series Sprockets Save the Day!
It's been proven that taking a ride around the block on an Electra tends to give us adults that "I'm-a-kid-again" feeling. That's because we've learned a lot from our kiddos on how to really enjoy life on two wheels. To give back to the kids, we introduced the Sprocket back in 2018. Since then, we've introduced different colors in both 16" and 20" that are as vibrant and fun as our little riders. This year, we're taking things to the next level with
Artist Series Sprockets
.
Just like our adult Artist Series bikes, the new Sprockets have adopted the same attention to detail and awesome style. Both sizes come standard with a lightweight aluminum frame with Flat Foot Technology®… making tippy toe stops a thing of the past. They also have training wheels for those still getting used to riding on two-wheels. Hint, hint: they can be easily removed once their ready because these bikes are meant to grow alongside your little one.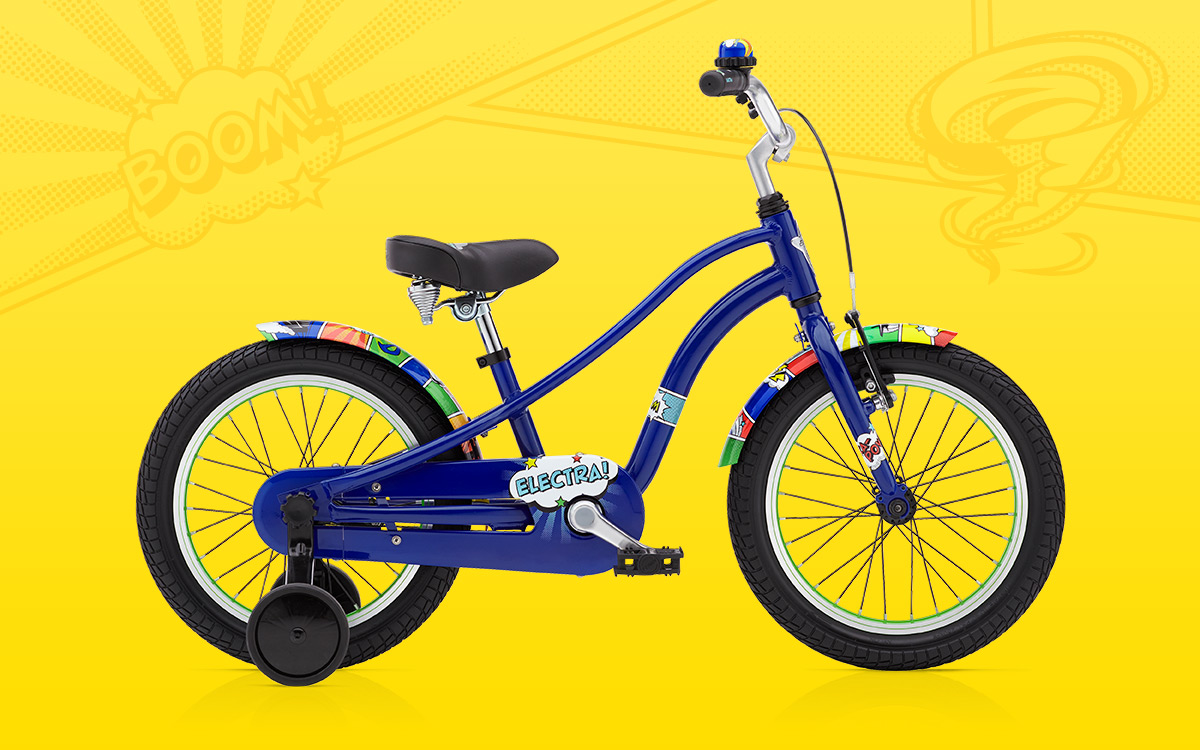 First up with our 16" bikes, the Super Sprocket helps kids express their inner superhero so they can save the day on two wheels. Designs throughout the frame, fenders and chainguard are like a page from their favorite comic book. Speeding trains, cityscapes, masks and capes, lightning and tornadoes are all set against the Supersonic Blue frame. Topped off with an embossed saddle and grips, this is one heroic ride.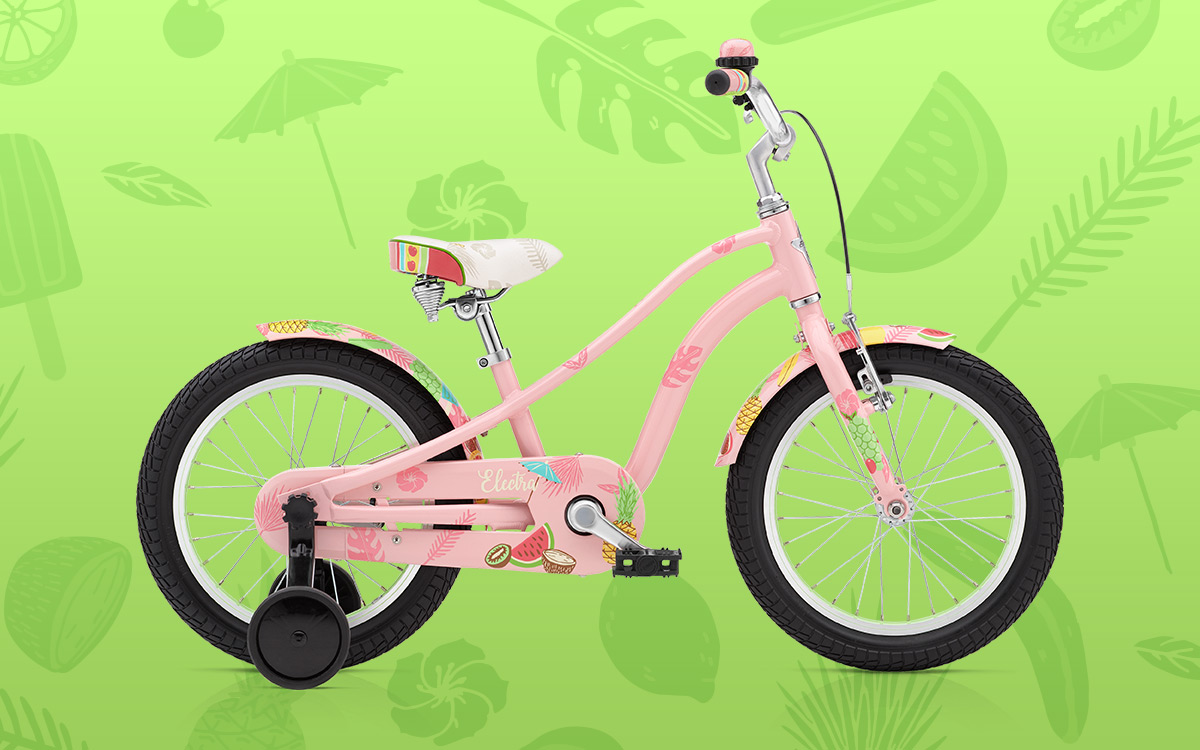 Next up is the sweetest of them all, Tutti Frutti. The Pink Lemonade frame has fresh, tropical fruit, popsicles and flowers carried throughout it. These playful designs can also be found on the fenders, chainguard and custom saddle and grips. This ride brings the joy of summertime to every two-wheeled adventure!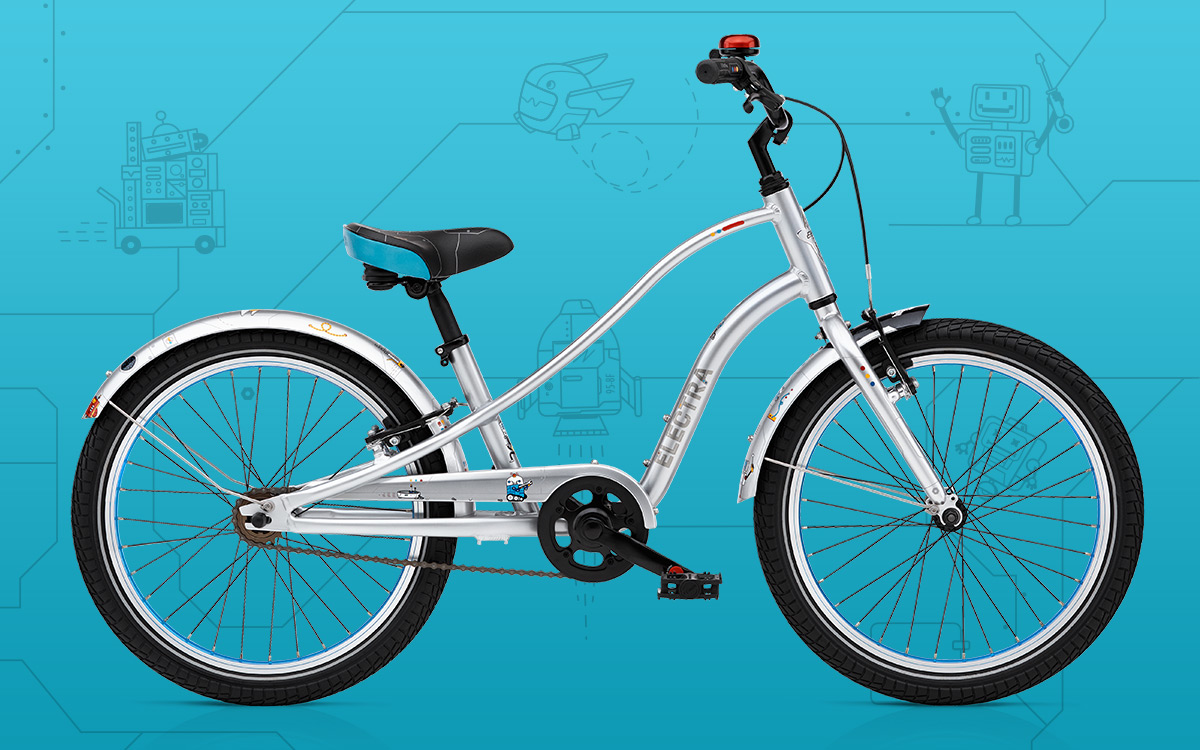 As cute as the 16" Sprockets are, the 20" are just as awesome. To get us started, lets blastoff with EBC 3000. Your future astronauts will have a field day spotting gadgets and robots throughout the frame, fenders, and chainguard. These riding buddies are busily tinkering around the Space Dust frame as if this two-wheeled ride is prepping for takeoff.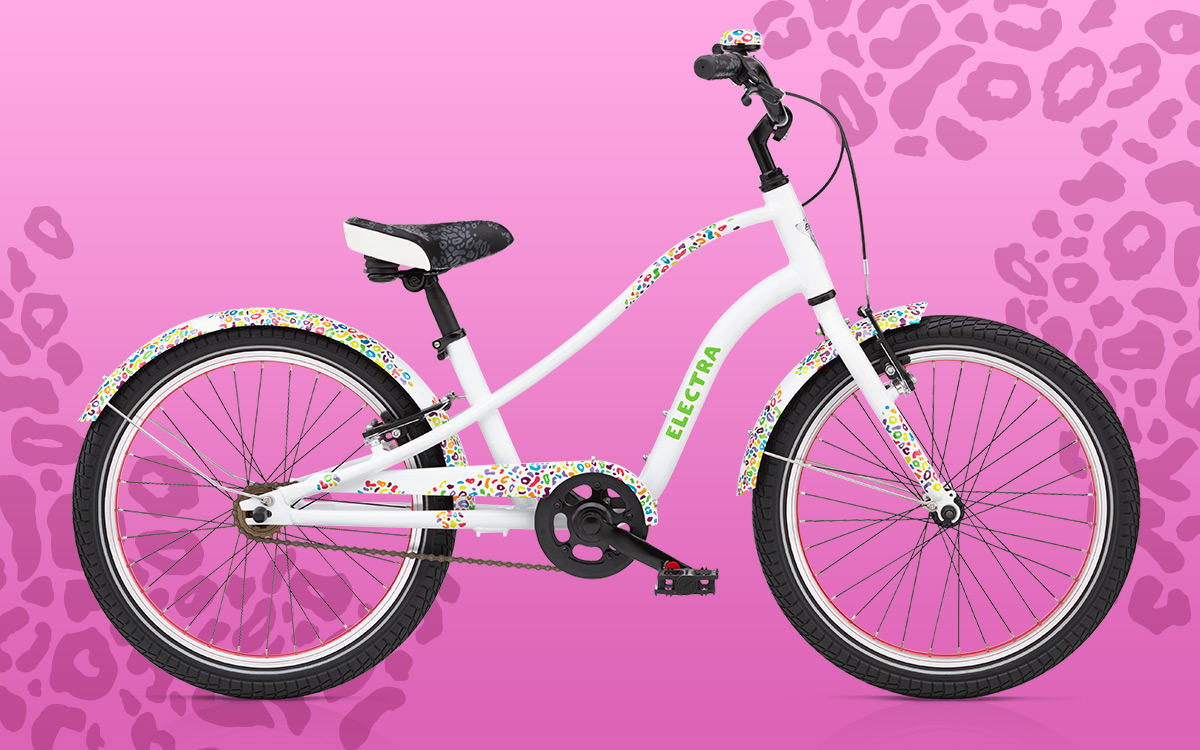 We've been saving this puuuurfect ride for last, the Cat's Meow. It's sassy and styling from top to bottom with multi-colored leopard spots. With pink rims and, of course, a matching bell and grips, this feline inspired ride will help your little rider's personality shine.
Are you thinking about upgrading your kiddos ride? If so, head over to your local Electra dealer so they can take test ride today.