Rethink Cruising on the Cruiser Go!
There are very few things we take seriously. Tacos, chillin', bikes. That pretty much sums up the list and when we think back on how we got hooked on bikes, it all comes back to the Cruiser. A lot has happened since then, and twenty-odd years later, here we are introducing the new
Cruiser Go!
to the world.
No ifs, ands, or buts about it, we now have a Cruiser Go! e-bike. We took the classic frame you're familiar with and gave it extra power with a pedal-assist motor. This Electra e-bike system is pretty slick, featuring a rear hub motor and fully integrated battery that lives within the downtube. It does an all-star job of providing you with support for up to 40 miles while keeping that Electra style intact.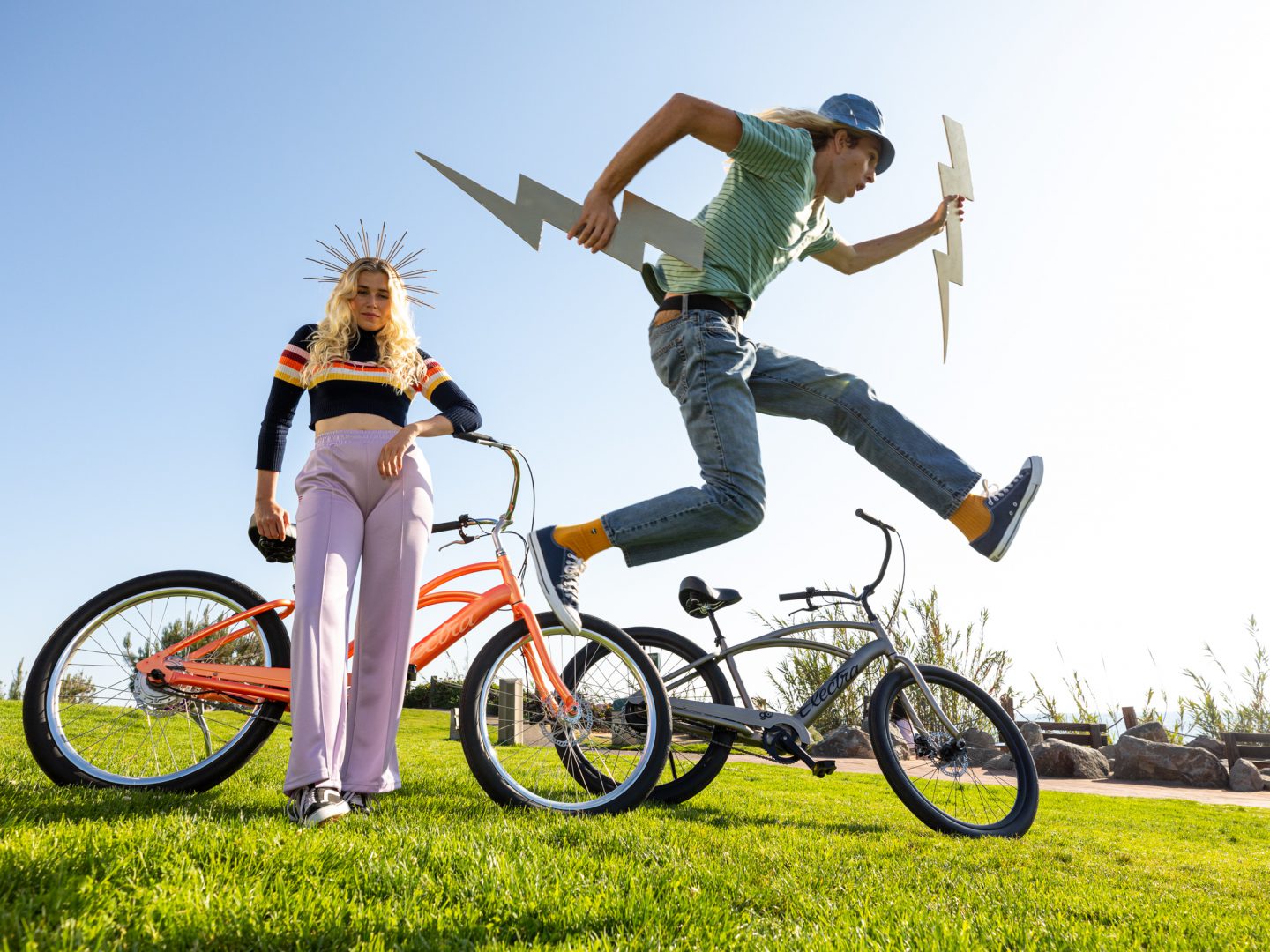 Why fix something that isn't broken? No need. That's why we kept it a single-speed e-bike for epic simplicity. It's easy to use while still just as fun to ride, and with our patented Flat Foot Technology® this e-bike is for just about everyone. Everyone who's down for some fun, that is.
Because fun is what it's all about and that's what the Cruiser Go! brings to the table. Or street… or boardwalk… or neighborhood… you get where we're going with this. So, hop on and finally hit that hard to get to surf spot. Take your honey on a picnic date night at the park up the hill. Maybe it's time to venture out to the secluded sunset spot. Whatever your definition of fun is, the odds are pretty high that the Cruiser Go! can take you there.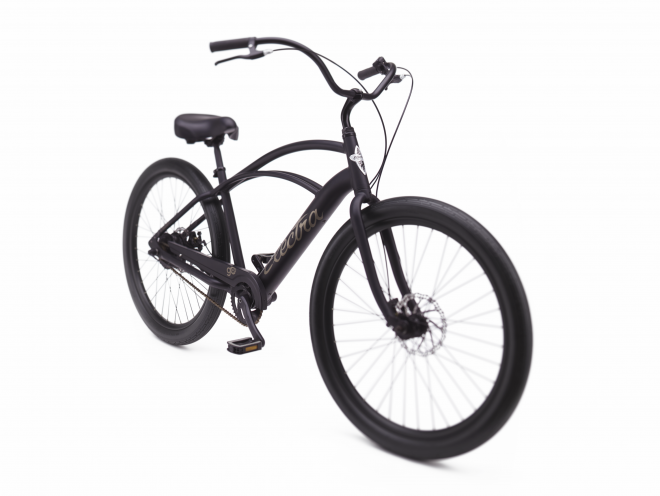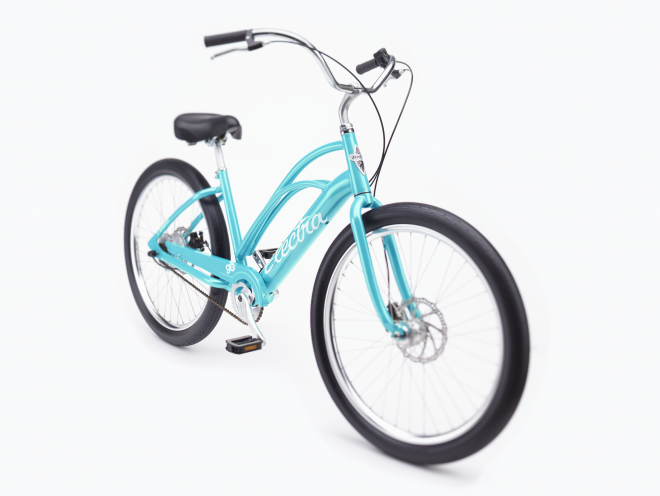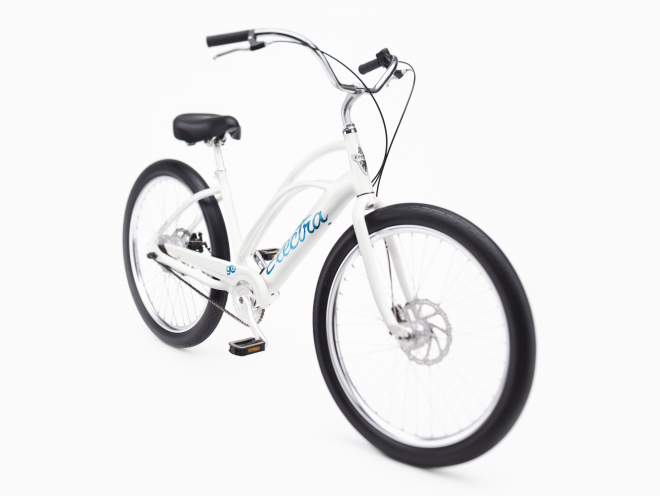 With step-over frames in Matte Black Sand and Matte Titanium, and step-thru frames in White, Coral Sunset, Bora Bora Blue, and Galactic Black, you can't go wrong. Mix and match a basket and bell, or maybe grips and fenders catch your eye. Whatever the case, there's a nearly endless supply of relatable, stylish, and practical accessories to choose from.
It's hard to take all this good news in at once. Take a deep breath, let it sink in, and head to your local Electra dealer when you're ready to give one a test ride.