Explore More on the Townie Path Go!
Get ready to upgrade your e-bike with the new 
Townie Path Go! 10D EQ
. We're calling this the e-biker's e-bike because it merges the best in versatility, technology and style all into one premium ride. It's never been easier to explore uncharted territory and discover new roads thanks to the upgraded features this e-bike boasts. There's a lot to cover, so without further ado, let's dive in.
First things first, it's a Townie so you know it's rocking our patented Flat Foot Technology® for optimal comfort and control while riding… even if it is off the beaten path. However, this ride is a bit different than our other Townies because the Townie Path Go! has a little extra power. That's all thanks to the Bosch Performance Line motor. This pedal-assist system will get you up to speeds of 20 mph and has a range of 65 miles depending on power support level. All of that power is housed in the 500W battery which you might not have even noticed because, oh yeah, it's fully integrated into that beautiful Townie frame. As always, it's the rider's choice of a step-over or step-thru.
Since you'll be going the distance, it's important to keep track of your hard work. That's why we added the new Bosch SmartphoneHub display. The display itself tracks rider data like speed, battery charge and support level, but download the COBI.bike app and watch as your smartphone transforms into a mini control center. The app gives you access to everything from map navigation, weather forecasts, audio and more. Well, pretty much everything… except HBO.
On top of all that tech, there are other sweet features we should mention. The e-bike's Shimano Deore 10-speed derailleur and hydraulic disc brakes are paired with larger Schwalbe Super Moto-X 27.5" tires, so you'll have no trouble tackling tougher terrain (10 points for alliteration). Topped off with the Townie comfort gel saddle, you'll be feeling comfortable while riding on that long commute or new park path.
And yes, the Townie Path Go! 10D EQ is in fact equipped. So, there's some finishing touches that really make this ride worthy. Color matched fenders and front and rear lights will keep you dry and safe while the ABUS frame lock and MIK compatible rack are there for functionality and practicality.
All of these awesome features are accented by four awesome colors… Nardo Grey, Matte Oxblood, Holographic and Aqua Metallic.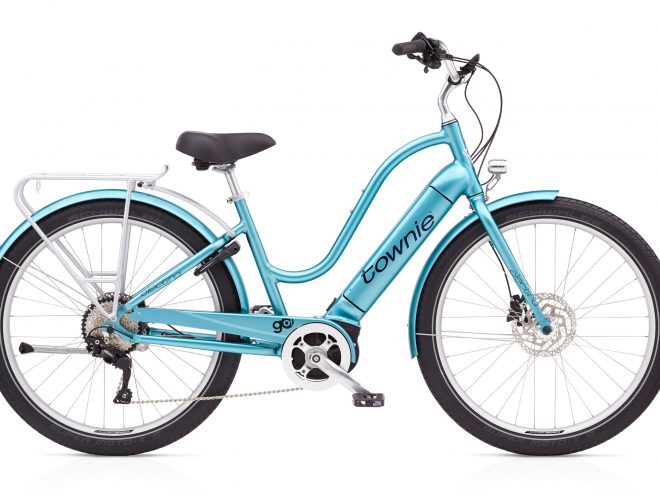 Townie Path Go! 10D Step Thru Aqua Metallic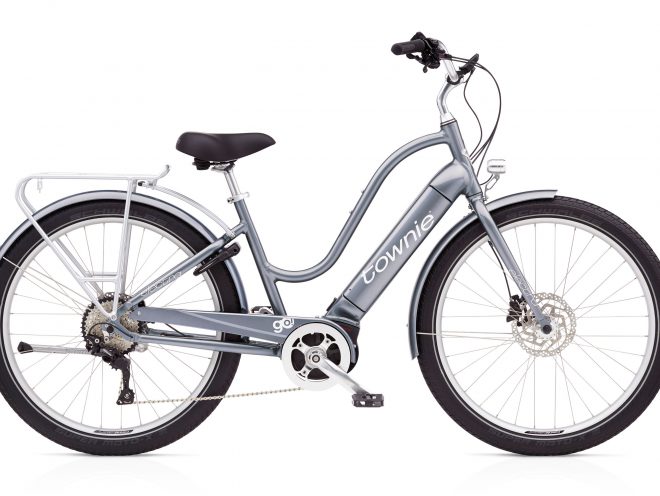 Townie Path Go! 10D Step Thru Holographic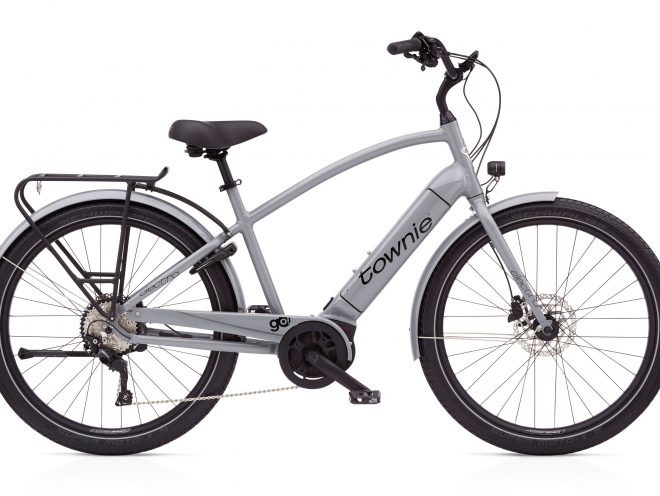 Townie Path Go! 10D Step Over Nardo Grey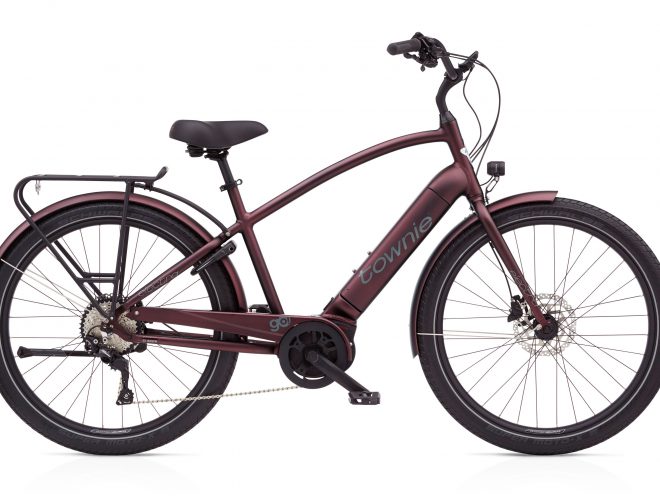 Townie Path Go! 10D Step Over Matte Oxblood
It was Mother Nature herself who was much of the inspiration behind the Townie Path Go! We took that creative direction a few steps further and designed two Limited Edition versions in Pearl White and Matte Black. The details on these beauties capture many elements of the outdoors we all know and love. They're so intricate, you'll have to check them out in person.
1/2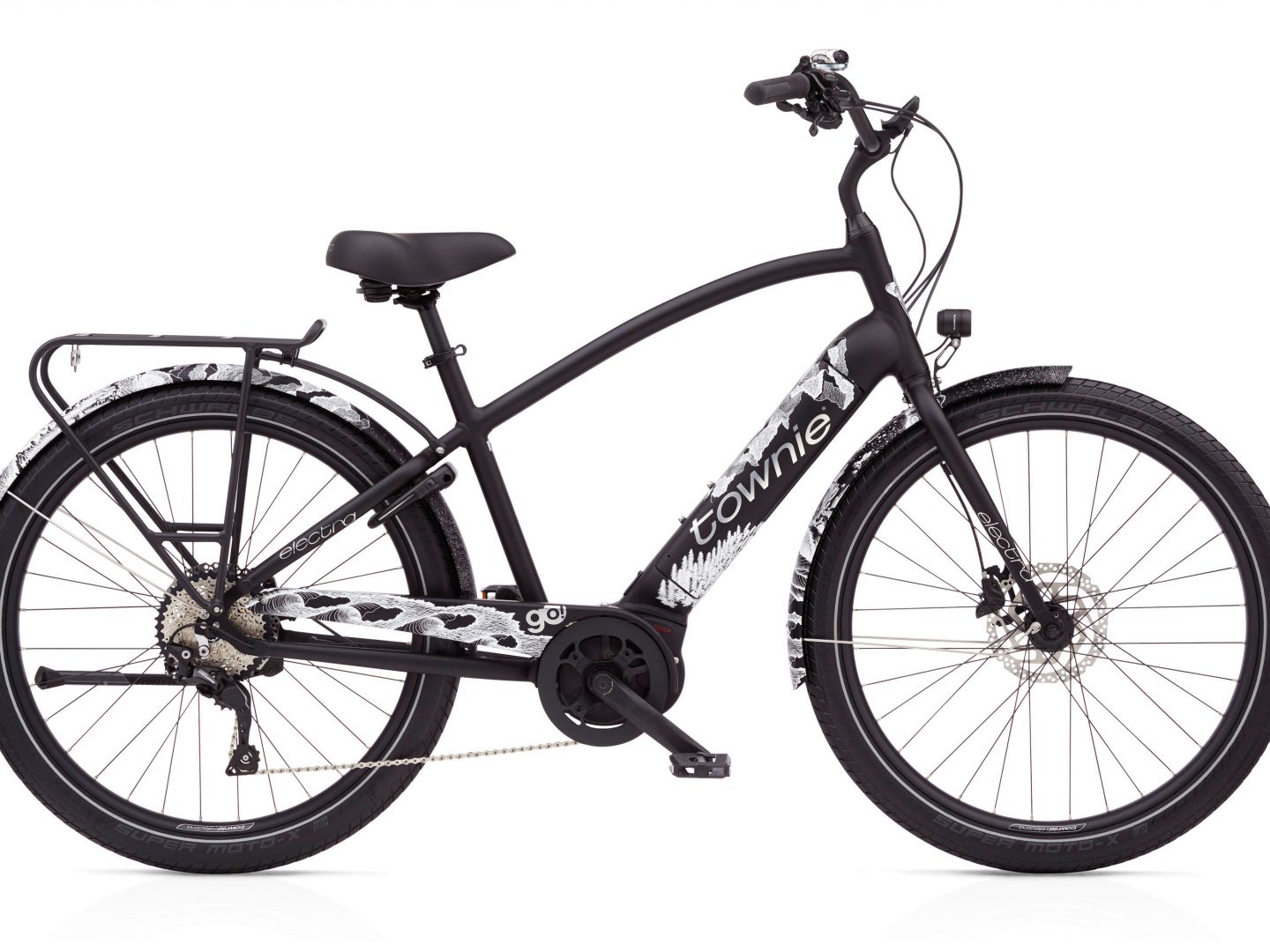 Townie Path Go! 10D Men's Matte Black
2/2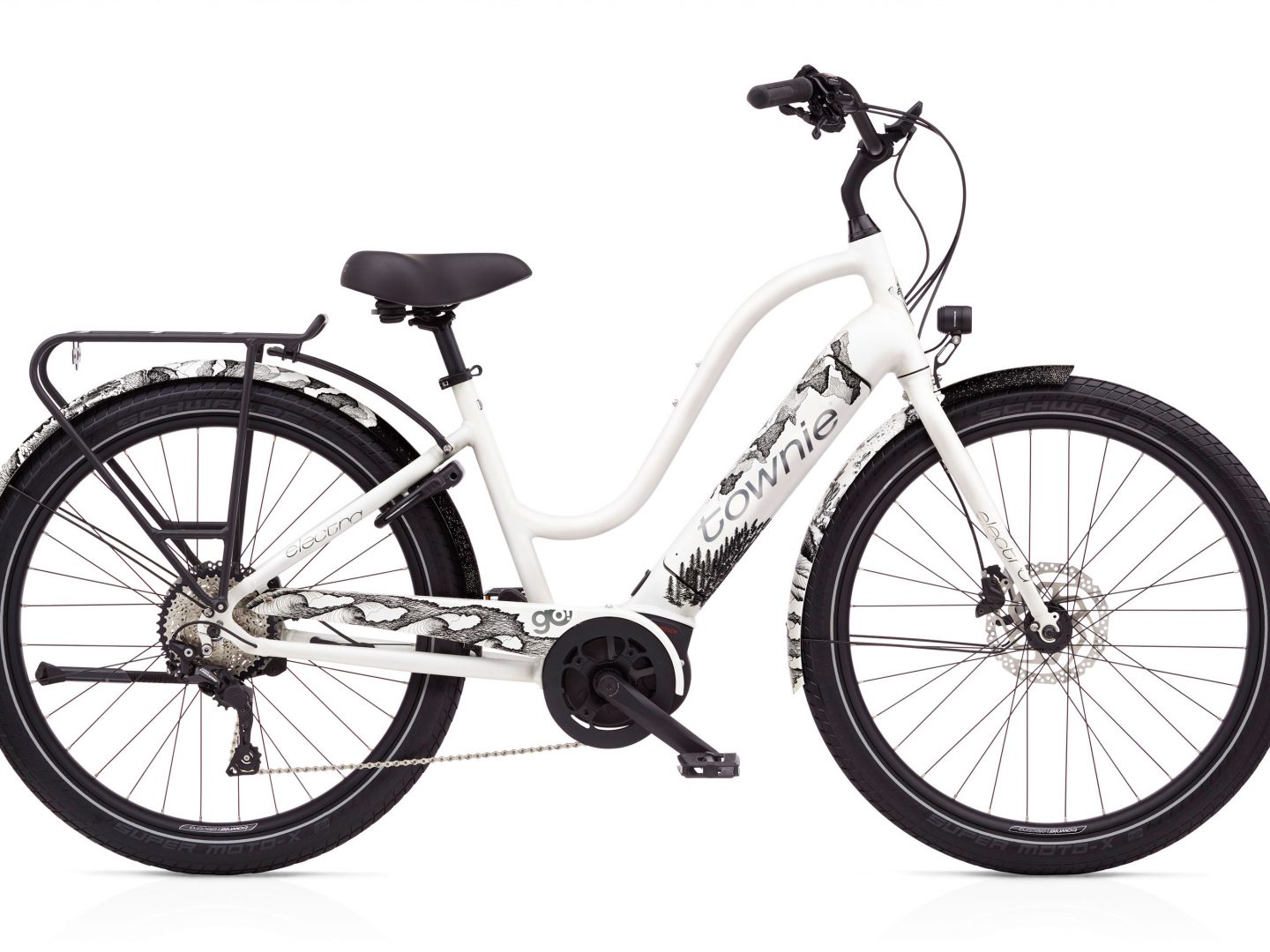 Townie Path Go! 10D Step Thru Pearl White
It's hard to believe one e-bike can have all of this going on. Some might say you have to see it to believe it. Might as well head down to your local Electra dealer and check it out for yourself.