The Bees are Buzzing About Honeycomb 3i
The sun is shining, the grass is green, and the bees are beginning to buzz. 
This a
ll seems like normal spring activity. However, this 
season
 the bees are buzzing about something 
different
. 
Over th
e 
cold, harsh winter,
 the beautiful 
Honeycomb 3i
 finally arrived in bike shops across the country
 as 
the newest member of 
the Electra
 Artist Series.
In true Artist Series fashion, this one-of-a-kind Cruiser has been carefully crafted so it feels like a custom bike just for you. There are golden sunflowers and whimsical honeycombs throughout the two-tone paint job. Meanwhile bees busily buzz across the frame and onto the bold, yellow rims and custom basket, bell and saddle. All of these details make this beaut of a ride bright and full of life.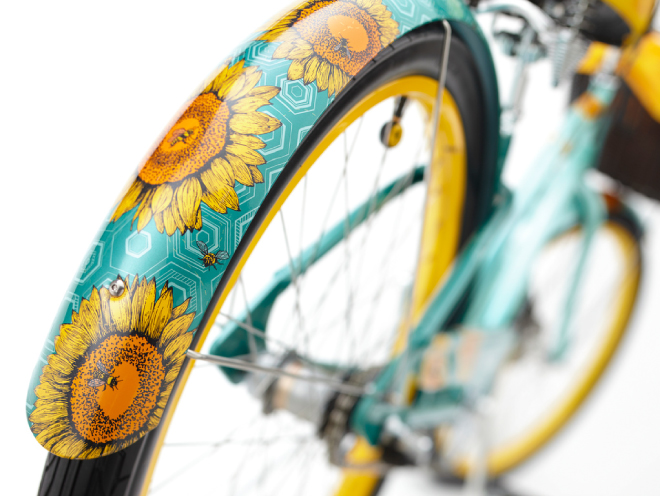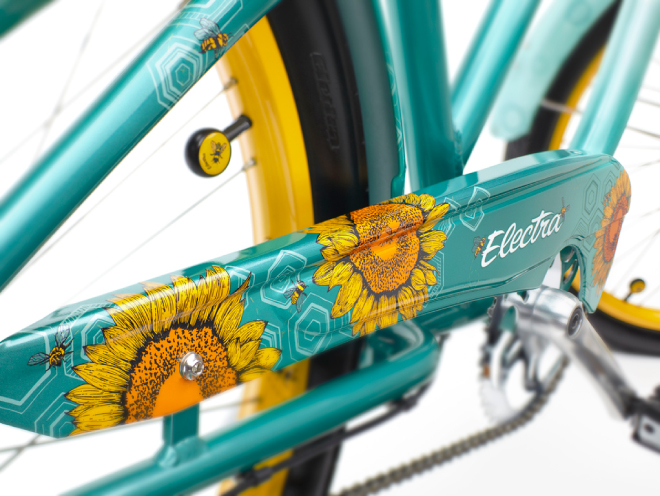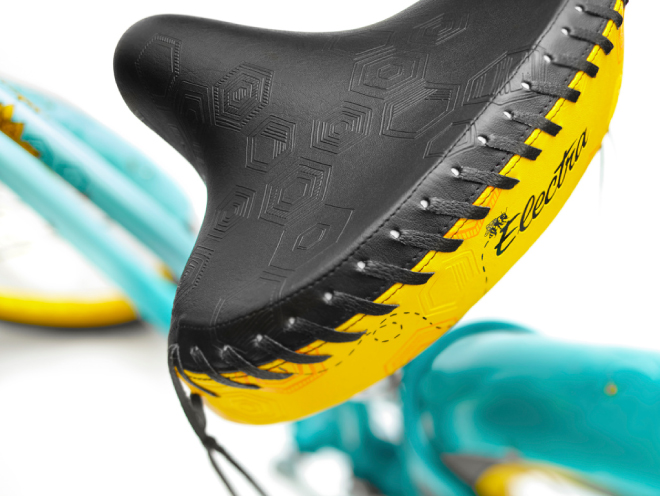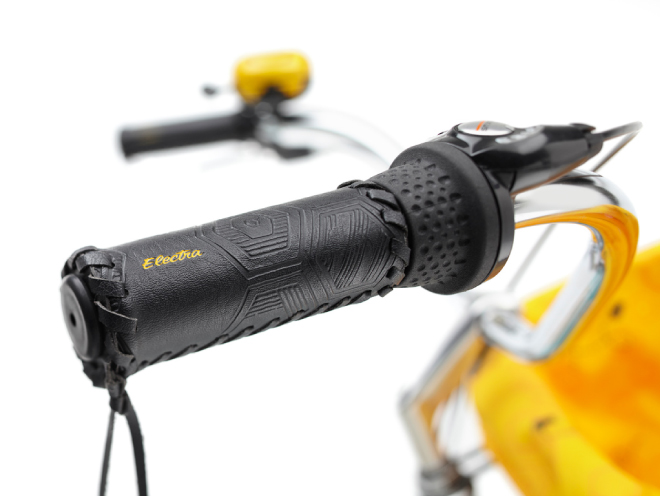 As a 3-speed Cruiser, you can certainly enjoy a sunny, spring day just like the one this bike was inspired by. In case you didn't know, we're kind of known for this thing called Flat Foot Technology®, and you better believe it's incorporated into the frame of Honeycomb 3i. You can ride with comfort and control to your favorite flower garden or farmers market to grab locally sourced honey. The true cherry on top is the front basket that's perfect for transporting your springtime goodies!
While we might be a little bit biased, this bike is the bees' knees. It's also a limited edition, so don't get stuck smelling the flowers and head to your local Electra dealer to get yours today.