The Townie Go! 5i EQ is as Electra as it Gets
Every bike that rolls out the door at Electra is special. It's in our DNA to take pride in the originality, artistry, and fun that goes into each one of our designs. This is perhaps no clearer than in our growing Go! e-bike collection. Every One model that is particularly special to us is the
Townie Go! 5i EQ
. This e-bike has been a staple of our Townie Go! line for over five years and has spread the
#ElectraLove to countless riders' lives
.
What makes the Townie Go! 5i EQ so special is the elevated upgrades that every e-bike rider can enjoy. Like most of our bikes and e-bikes you'll find, it features our patented Flat Foot Technology, which allows you to ride upright with a relaxed arm position, wide view of the road, and full and proper leg extension while pedaling. Step-thru and step-over frames in fun colors give you different options to best suit your style and comfort level.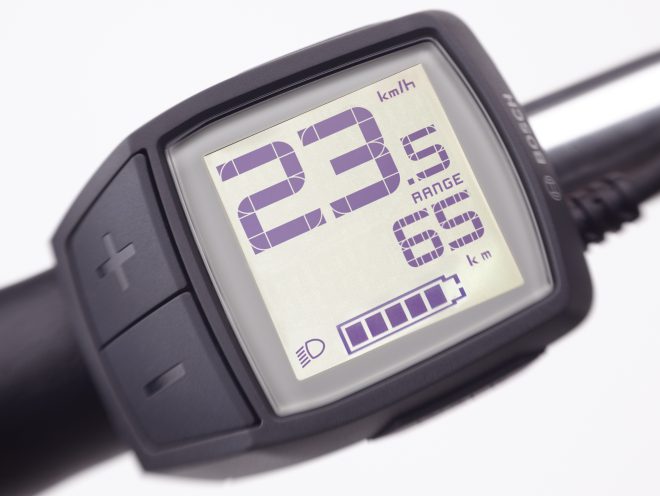 On the electronics front, it doesn't get much better than this. The Bosch Active Line Plus motor is powered by the Bosch PowerPack 400 battery and controlled by the Bosch Purion display at your fingertips. This pedal-assist motor helps you reach speeds up to 20 mph so you can make it to your friends BBQ before the corn dog nuggets are gone. With a range up to 70 miles, that leaves room for a dessert stop at your favorite ice cream shop on the way home.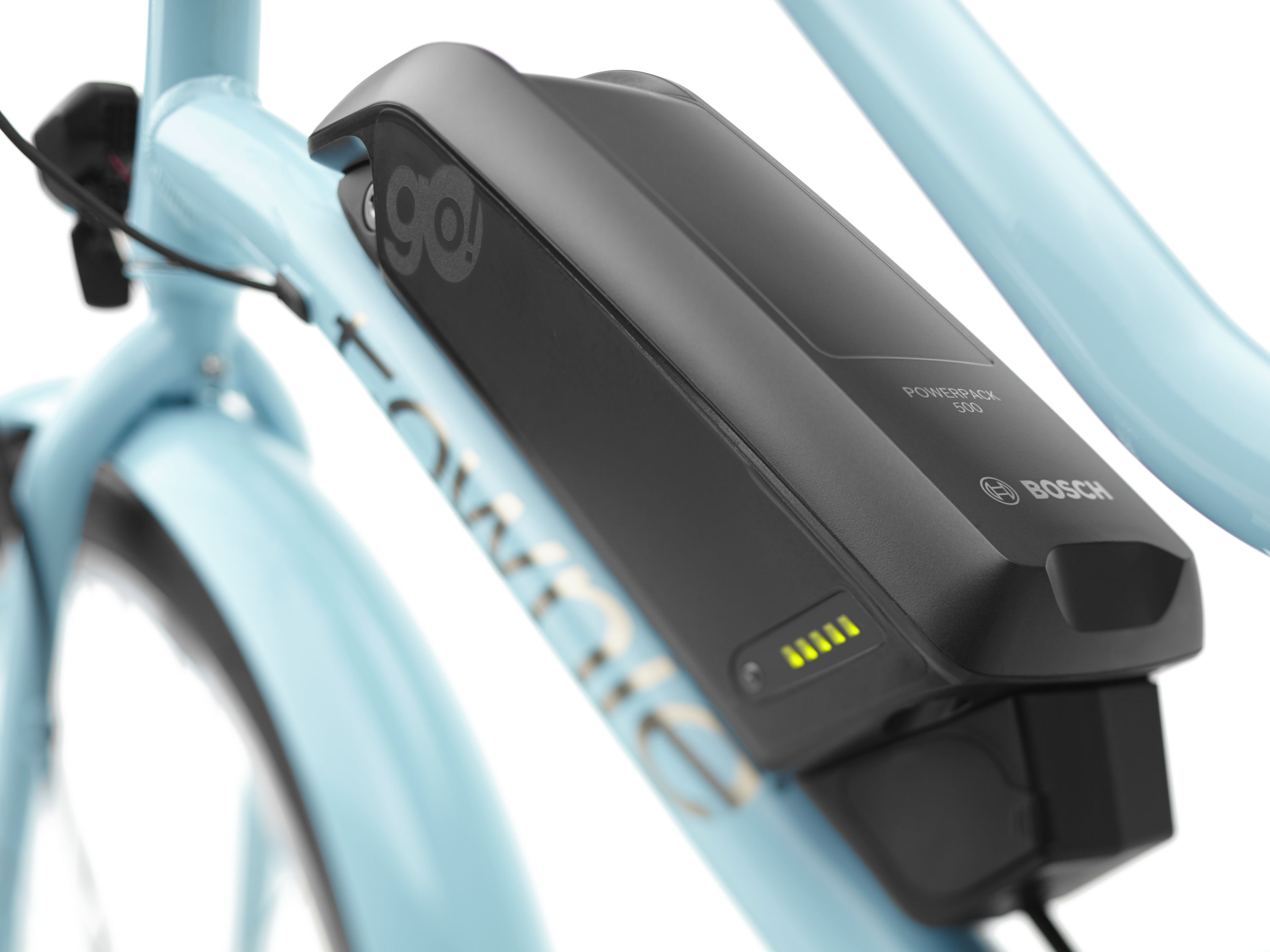 The more BBQ's you hit up with your Townie Go! 5i EQ, the more often you'll need to charge it up. Fortunately, the battery is located on the downtube of the bike, making it easily removeable for charging on or off the bike. And if you find yourself running late, just use the Bosch Purion controller to bump your assist level all the way up to "Turbo", the highest of four pedal assist levels, to keep your legs fresh for those longer rides. While you're riding, the display will show you your speed, support level, and battery level, all while tracking the health of your e-bike. This allows a bike service technician to plug in and check the status of your e-bike when you take it in for a tune up, which we recommend you do once a year.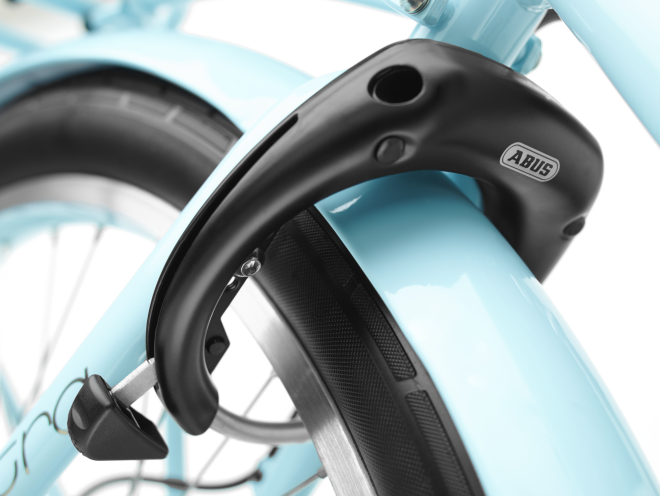 Safety always comes first, especially on an e-bike. That's why we added two important features to keep you and your ride safe. First, there are front and rear Spanninga LED lights so you shine bright like a diamond while riding. Next up is the ABUS frame lock that lives above the rear tire. Activate the lock and that tire isn't rolling anywhere! This lock is also compatible with the Electra ABUS Steel Chain Ring Lock Adapter, so you can be sure your bike is still there when you're ready to head home.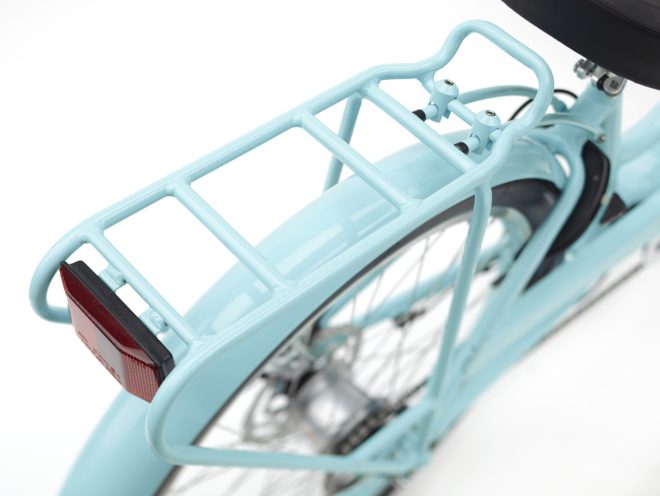 We're not done yet… The Townie Go! 5i EQ has a few other tricks up its sleeve to make your ride as smooth as possible. Color-matched fenders allow you to take on post-rain puddles without any splash back, and the MIK compatible rear rack  connects to a myriad different bag and basket options. The Shimano Nexus Inner SE 5-Speed Internal Hub was built for easy shifting specifically on an e-bike and Tektro hydraulic disc brakes provide great stopping power when you need to slow it down.
In true Electra fashion, the colors are really what brings it all together. It's hard to choose between Cloud Grey, Glacier Blue, Jade, Ebony, and Green Tea on our step-thru models, and Anthracite and Ebony on our step-over models both stunning. Once you've decided on a color, find matching accessories like our bags, baskets, and bells or our graphic collections to make your bikestyle match your lifestyle.
All of this razzle dazzle makes the Townie Go! 5i borderline addicting to ride… in the best way possible. If the Townie Go! 5i EQ is sounding like the bike for you, head on down to your local Electra dealer to give it a test ride!